The government is reviewing the budget tomorrow
Ralitsa Kovacheva, Adelina Marini, 4 May 2010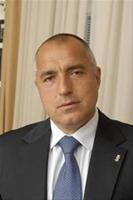 At its tomorrow meeting the government will decide on reviewing Budget 2010. This is what came out from a statement of the prime minister on the EBF television on Monday morning. Responding to a question about the new anti crisis measures, Mr Borissov said: "On Wednesday, after the Council of Ministers would agree on them and are filed in Parliament for immediate review of the budget, they will become clear". Asked explicitly by the presenter Milen Tsvetkov whether the budget would really be changed, the premier responded positively.
Until recently the government claimed that it would not review the budget before the middle of the year. The news comes against the background of the information about 1 bn and 669 mn levs (855 mn euro) budgetary deficit for the first quarter of the year. In the same time the Ministry of Finance announced that according preliminary data the budget will be in plus with 213 mn levs (109 mn euro) in April, given the fact that only for March the budgetary gap is 271 mn levs (138.97 mn euro).
"According to the preliminary operative data and assessments for the implementation of the Consolidated Fiscal Programme the revenues for April will surpass spending by 213 mn levs in a monthly basis", a press release from the Ministry says. It is specified however the data for the implementation to be further assessed because the reports for the budget implementation of municipalities were not included in the calculations yet.
In the meantime the minister of finance Simeon Dyankov said at a trilateral council on Monday that larger cuts in the state administration would be made - 20% instead of the initially planned 10 per cent. This is supposed to prevent the increase of VAT, he said. With this measure the finance ministry committed not to increase taxes by the end of the year.
Instead, some additional spending will be made to pay tobacco producers 116 mn levs (59.49 mn), as well as to support the National Healthcare Fund with 220 mn levs (112.8 mn euro). The government will spend additional money to finance social expenditures as well as for the realisation of infrastructural projects and for payment on debts, the Government Information Service reported.
It is expected the government to approve new anti crisis measures, which according to the prime minister Boyko Borissov would make people happy.