A tendency towards an increase of social payments
Adelina Marini, 9 August 2010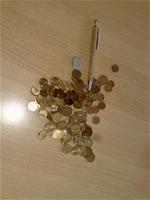 No matter the measures the Bulgarian government is undertaking with the amendments of the Social Insurance Code, the tendency is towards constant and significant increase of budgetary spending for social payments. According to data of Industry Watch, the expenses in the consolidated budget (with the installment to the budget of the EU included) have reached a little over 12.3 bn levs (6.3 bn euro), which is an increase of 25% compared to the same period of 2008. The economic analysts from Industry Watch use 2008 as a base year because it is the year before the crisis hit Bulgaria. The largest share of this increase of spending is social payments and subsidies (part of which are also a contribution to social payments, accordingly - 40 per cent and 56 per cent.
This data shows that the reforms, described by the government as radical, would hardly lead to reducing the trend to increase social spending. One of the reasons for this is that social spending cover a lot of groups of long-term unemployed people for various reasons. Unless these groups are assisted in one way or another to enter labour market, the measures of increasing social insurance length of service would hardly help achieving the main goal - which is reduction of the deficit of the National Insurance Institute (NII).
Last week the government in Sofia approved the amendments in the Social Insurance Code, which foresee a gradual increase of the insured length of service until it reaches 37 years for women and 40 years for men by 2013. The expectations of the Minister of Labour and Social Policy Totyu Mladenov are that these measures would lead to a reduction of NII's deficit by 450 mn levs (230.76 mn euro) by 2013. If we take into account the Industry Watch's data, however, we can see that social payments have increased by over 1.5 bn levs (0.769 bn euro) in only 2 years.
The measures of the government are not accompanied by an overall analysis of labour market in order to see which are the most vulnerable groups of people and how to help them enter labour market.
The analysts from Industry Watch also report of an increase of public debt, nominally, by 334 mn levs (171.28 mn euro). By the end of the first half of 2010 the internal and external debt of the state is around 9.7 bn levs (6.46 bn euro). The net debt (minus the reserves) has increased for the past year from 1.1 bn levs (0.56 bn euro) to 3.6 bn levs (1.84 bn euro).