The EU is considering a new compromise - 30% emissions reduction by 2020
Adelina Marini, 15 March 2010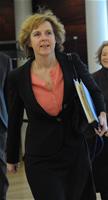 The European Union is not giving up assuming a leading role in achieving a legally binding global agreement on climate change, in spite of its failure to prove as such during the UN climate change conference in Copenhagen in December. The European Commission kept its promise and initiated its activities towards achieving this goal if not for the Cancun Conference in Mexico in December this year, for next year.
Last week the Climate Action Commissioner Connie Hedegaard presented the new strategy of the Commission, hinting that the Union would agree to reduce its emissions by 30% by 2020 instead of 20%, as was the initial commitment of the Union was, which remained unchanged in Copenhagen. The developing and some of the poorest countries insisted for 30% reduction for the EU because, they said, 20% would not be enough to achieve the main goal of keeping global warming up to 2 degrees centigrades.
"Before the European Council in June, the Commission will prepare an analysis of what practical policies would be required to implement a 30% emissions reduction by 2020", Ms Hedegaard announced on Tuesday. Until the Copenhagen conference and during the forum itself, the EU insisted it would accept 30% reduction if a legally binding global deal was achieved because, otherwise Europe would lose its leverage in a moment of economic uncertainty.
The compromise the EU is ready to make is probably due to Brussels' pessimism that Cancun won't succeed in reaching a legally binding agreement. "Ideally Cancun would reach a legally binding global deal. However, we need to recognise the reality that remaining differences between Parties may delay agreement on this until next year".
And, indeed, there are reasons for pessimism after China and India - two of the developing countries with greatest contribution to greenhouse gas emissions globally, with a delay of a month and a half signed the Copenhagen agreement appendixes, explicitly reminding, though, that they still defended the voluntary principle of reducing emissions. According to the agreement in the Danish capital, all participant countries had to inscribe their commitments by January 31st.
However China did this a day after India sent its position - on Monday, March 8th. So far, more than 100 countries have sent their commitments. According to the Copenhagen agreement, developed countries had to inscribe their obligatory commitments in the so called Appendix 1 (as it is defined in the Kyoto Protocol), and the developing countries, including China and India, had to make their own commitments on a voluntary basis in Appendix 2.
In the meantime, the EU, together with its new climate strategy, announced it would fulfill all its commitments for fast track investments in green technology for the poorest and developing nations, so as to prove that it could keep its promises. After tough negotiations in mid-December, the EU agreed to pay 2.4 bn euro per year for the period 2010-2012 to help poor nations prepare and adapt to climate change. This aid would help poor island and coastal countries to build embankments and other measures, which will help them meet future disasters. Bulgaria got involved with a symbolic contribution of 20 thousand euro, starting not from 2010 but from 2011.
As part of Europe's overall environment strategy there will be an introduction of a carbon tax as well. The Taxation issues Commissioner Algirdas Semeta has proposed changes in the current energy taxation directive. If currently, the law sets minimum tax levels that EU states must levy on fuels according to volume consumed, the new proposal makes a difference between fuels with bigger carbon dioxide content. This means that fuels like coal, which emit a large amount of CO2 but has a low energy content, would be taxed most heavily, the EurActiv reported, quoting Semeta's proposal.
A growing number of member states are introducing carbon taxes, joining Nordic countries Sweden, Finland and Denmark, which have been applying them since the early 1990s. In France, President Nicolas Sarkozy is battling to get national legislation through constitutional hurdles. The UK, the most vocal opponent to EU-mandated environmental taxes, is looking increasingly isolated. Semeta's proposals would, however, require the unanimous endorsement of all member states.
Regarding Bulgaria, recently president Gheorghi Parvanov announced in Brussels that the country must modernise and protect its coal energy. The government is preparing a new energy strategy, which ostensibly is focused on renewable energy but it is still unclear whether it complies with the new European trends.
In April in Bonn there will be another climate meeting whose main purpose is "synchronization of watches" before the big forum in Cancun in the end of the year. The stakes so far show though, that the crisis will continue to be the ideologist of economic growth on the back of environment protection. The disputes whether climate change really is a result of human activity will also continue.
Climate change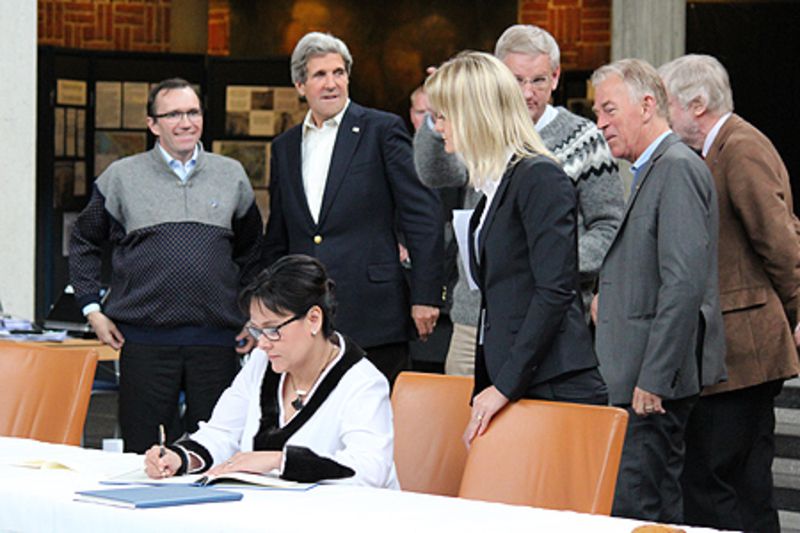 | © Government of Sweden
Тhe Arctic Council: Climate Change's Butterfly Effect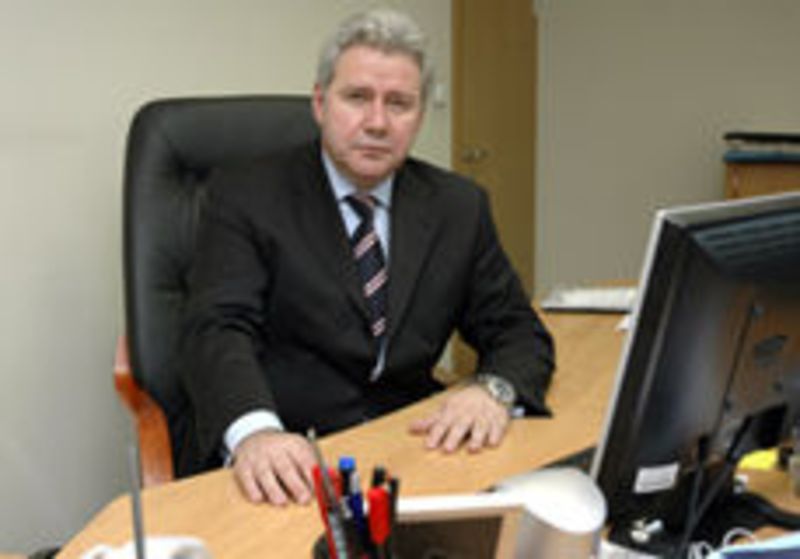 | © КРИБ
Let the СО2 trading start now!