Barroso is trying to revive Copenhagen within the EU
Ralitsa Kovacheva, 19 February 2010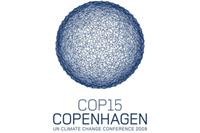 The president of the European Commission Jose Manuel Barroso sent a letter to the 27 heads of state and government of the EU, informing them of the next steps in the work of the Commission regarding climate change. Barroso is underlining that the work on climate change response will be one of the most important challenges for the EU this year. He also warns that unless the Union takes the initiative, it will have to follow others' initiatives.
"Most of us were in Copenhagen, and I think none of us were satisfied with the outcome. However, Copenhagen was a reality check. We had hoped that leading by example, and our commitment to step up our efforts to 30%, would be enough to bring others on board. This did not happen. But this is not the time for the EU to start doubting its commitments. This would be a mistake. We need to show that we have not given up on our ambitions, even if many of our partners found it easier to limit themselves to the lowest common denominator. We should rather show our commitment to press ahead with delivery – implementing our climate and energy package showing how tackling climate change is a dynamic element in a strategy for growth by creating jobs and boosting energy security under the Europe 2020 approach".
President Barroso points out that an international process should continue to upgrade on the achievements in Copenhagen and to find new ways to return confidence in this process. He also says that an important element in the strategy would be the fast track investments for the developing countries, agreed in December to which Bulgaria contributed with 20,000 euro.
"We should not forget that those who were working more closely with us in Copenhagen were the developing countries, particularly the poorest and most vulnerable".
According to Barroso, the goal should be all partners to get united around EU's ambitions and to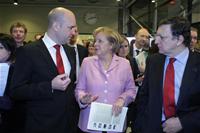 reach a multilateral agreement. In this regard he asks the Climate Change Commissioner Connie Hedegaard to start consultations with key EU partners so as to revive the process.
Barroso himself pledged to commit fully to make his first assessments of what's being reached at the Spring European Council and more detailed assessments for the Council in June. "I will be discussing with Herman Van Rompuy the best way to ensure a powerful and unified EU voice on these critical issues for the future", Barroso writes to the leaders of the EU.