EU visa free regime for Serbia and Macedonia endangered
Evelyna Topalova, 10 May 2011

The European Union could reinstate visas for Serbia and Macedonia because of the influx of immigrants applying for asylum in EU member states, particularly in Belgium and Sweden. The warning was addressed by Tanja Fajon, European Parliament's Rapporteur on visa liberalisation for the Western Balkans, in an interview with the Belgrade-based Vecernje Novosti daily on May 7th.
The warning comes amid upcoming tightening of control in the Schengen area because of the immigrant flows from North Africa. Fajon says that some member states have proposed to introduce a mechanism that would allow fast suspension of the visa free regime for the two Balkan countries for a certain period of time."The situation is very serious and local politicians must react immediately," the EP Rapporteur stresses.
Visas for Serbia and Macedonia were scrapped in 2009, which was interpreted as a big success for the two countries that aim to become EU members one day. Liberalisation of the visa regime, however, unleashed a wave of immigrants who abused the visa scrapping to apply for asylum in EU member states. Most of them have been sent back home as they originate from countries believed to be politically stable and because their applications were based on purely economic grounds.
Authorities in Belgrade admit that the problem with the visa free regime abuses has been persisting for more than a year and vowed to take extra measures to tighten control. They also set up a committee to monitor the visa-free regime.
Due to these abuses the European Commission was forced to set up a post-visa liberalisation monitoring mechanism to see how the system is being implemented. The decision was made after abolishing of visas for the last group of western Balkan countries - Bosnia and Herzegovina and Albania at the end of last year.
At the February meeting of EU interior ministers the Commission presented the follow-up mechanism for the Western Balkans. It foresees monitoring the reforms which these countries need to continue to carry out. The mechanism also envisages the possibility for the Commission to propose suspension of visa free travel in case of abuses. The Commission should regularly report to the Council and the European Parliament on the implementation of the mechanism.
Despite the serious warning, optimism is not lacking that the Commission will not implement such a measure. Belgian ambassador to Belgrade Alain Kundycki said before the TANJUG news agency during the weekend that a possible suspension of visa free regime is a last resort scenario.
Serbian media have reported that by June 9th the Commission will draft a report on the implementation of the visa-free regime and will deliver it to the member states.
Western Balkans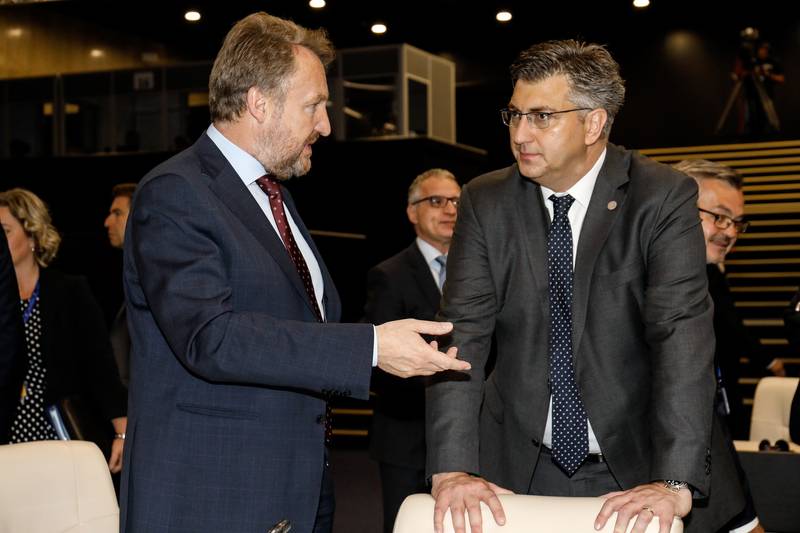 Bakir Izetbegovic, Andrej Plenkovic | © Council of the EU
In Sofia, EU Closed the Door to Enlargement but Left Money and Instructions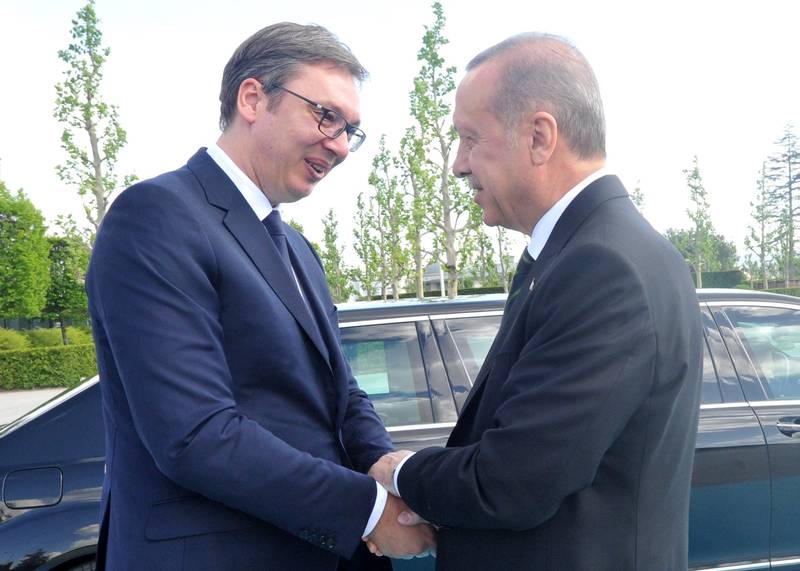 Aleksandar Vucic, Recep Tayyip Erdogan | © Serbian Presidency
Serbia between the Past and the Present in Its Draft National Security Strategy