Status: Almost Known
Dessislava Dimitrova, 27 February 2012

"Europe would make a big mistake if in March Serbia does not receive a candidate country status. If the EU and USA do not understand our position and keep siding with the Albanians, it is normal that a new political element would turn to Russia, when it comes to power." These were the words of Serbia's Deputy Prime Minister and Minister of Interior Ivica Dacic. They are part of his interview for the Vecernje Novosti daily on the eve of the Statehood Day, February 15.
Dacic's statement came just a few days before the EU's General Affairs Council to decide on whether Serbia is ready to be granted a candidate status. Unlike December, when the results of the last for 2011 European Council were more or less known and when it was expected the decision on the status to be postponed because of the unsettled issues between Serbia and Kosovo, now, according to European Parliament (EP) Rapporteur for Serbia Jelko Kacin, "Serbia's candidate status is within reach."
In an interview with the Free Europe Radio, Kacin commented that the position of German Chancellor Angela Merkel would play a leading role again. A few months ago Merkel was quite reserved, especially after the accidents on the administrative border between Serbia and Kosovo that left some German KFOR soldiers wounded in December. The unexpected visit of Germany's foreign minister Guido Westerwelle to Belgrade just a few days before the important meeting in Brussels on Tuesday was also a sign for a possible change in Germany's position. After meeting Serbia's President Boris Tadic, Westerwelle said that "the clear EU perspective before Serbia is good for Europe and for the stability in the region" and that "this is the reason why Germany backs this perspective". This, according to a source quoted by Der Spiegel magazine, is a clear sign that Serbia will get the nod of the EU member states to receive a candidate status.
Another reason for the expected outcome on Tuesday, besides Westerwelle's key visit to Belgrade, is that in the mean time Pristina and Belgrade have agreed on two key issues in their relations: on the common management of the border crossings and on the presence of Kosovo officials at regional meetings and events. Responding to the statements that such an agreement was a step forward towards Kosovo's recognition, Serbia's government issued an official statement, saying that "Serbia would never recognise Kosovo's unilaterally declared independence."
Brussels's officials expectedly commented on the agreement too. In a joint statement High Representative Catherine Ashton and Enlargement Commissioner Stefan Fule said, that as regards Serbia these agreements are particularly welcome in view of the deliberations in the Council next week [this week] regarding a candidate status for Serbia, while as regards Kosovo this will allow for further progress to contractual relations with the EU and in this light the Commission proposes to launch a feasibility study for a Stabilisation and Association Agreement between Kosovo and the EU.
Denmark's Minister for European Affairs, Nicolai Wammen, who will be chairing the General Affairs Council's discussion on Tuesday, in his turn pointed out that the agreement was a proof that both Serbia and Kosovo want to move on, both bilaterally and in their relations with the EU.
Spring European Council 2012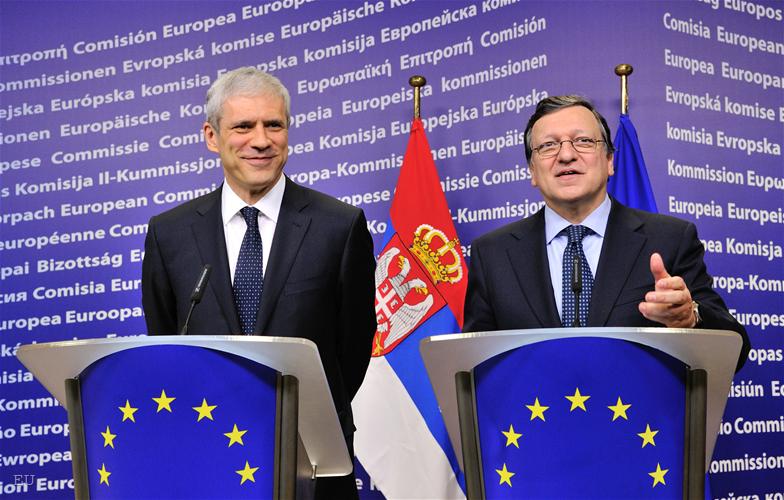 | © EU
The New Passenger on the Train to Brussels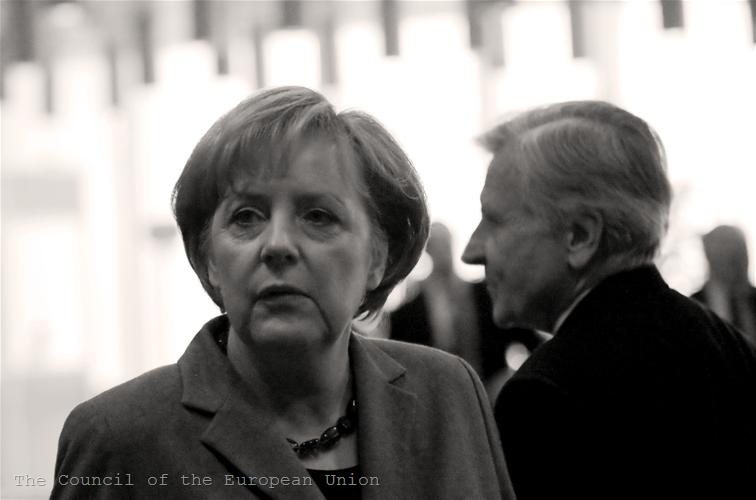 | © The Council of the European Union
Germany`s Awkward Leadership
Western Balkans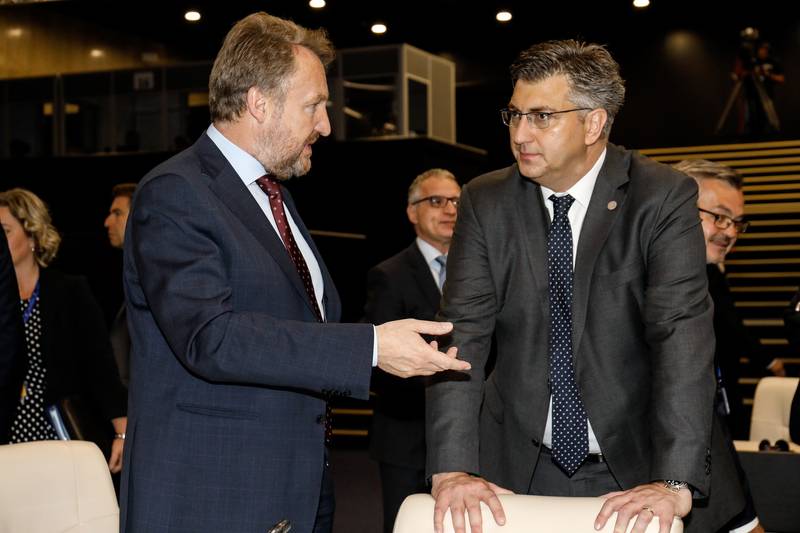 Bakir Izetbegovic, Andrej Plenkovic | © Council of the EU
In Sofia, EU Closed the Door to Enlargement but Left Money and Instructions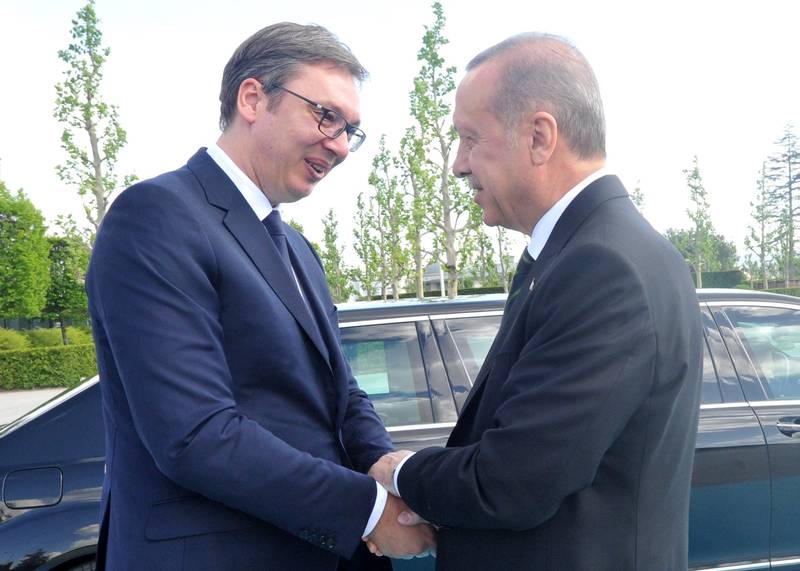 Aleksandar Vucic, Recep Tayyip Erdogan | © Serbian Presidency
Serbia between the Past and the Present in Its Draft National Security Strategy