Portugal has asked for financial aid from the EU
Ralitsa Kovacheva, 8 April 2011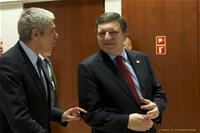 Portugal's caretaker Prime Minister Jose Socrates announced that Lisbon has officially requested financial assistance from the EU. In his statement he did not indicate a specific amount, but according to various media reports it is about 70-80 billion euro.
Literally until the very last moment Jose Socrates insisted that Portugal could handle the crisis alone, but the adverse market conditions made it impossible for the country to raise financing. The country is exposed "to too much risk", the Prime Minister said, quoted by the BBC. "I always said asking for foreign aid would be the final way to go but we have reached the moment", Mr Socrates admitted.
As euinside wrote, Portugal was under enormous pressure from financial markets after the yield on its 10-year bonds reached nearly 10 percent. The Financial Times commented that this level was higher than that of the Irish bonds at the time when Dublin requested a rescue loan from the EU and the IMF. The interest rates on the Portuguese loans also went up, reaching nearly 6%. The expectations are the country's debt, which currently amounts to 82.8 percent of GDP, to reach 100 percent in the years to come. The poor outlook for the Portuguese economy caused several downgrades of the Portuguese debt by leading rating agencies, which in turn added fuel in the flames of market speculations and further worsened the situation.
Meanwhile, despite the austerity measures, the country failed to meet its budget deficit target and the government revised it up to 8.6%. It was the last package of measures proposed by the socialist government of Mr Socrates (the fourth package within a year) which led to the resignation of the government after it was rejected by Parliament. The early elections will be held on 5 June.
In a brief statement, Commission President José Manuel Barroso reaffirmed Portugal's request for the activation of the financial support mechanisms and said the request would be considered "in the swiftest possible manner".
More on the topic later today after the informal meetings of the Eurogroup and the ECOFIN.
The debt crisis in the euro area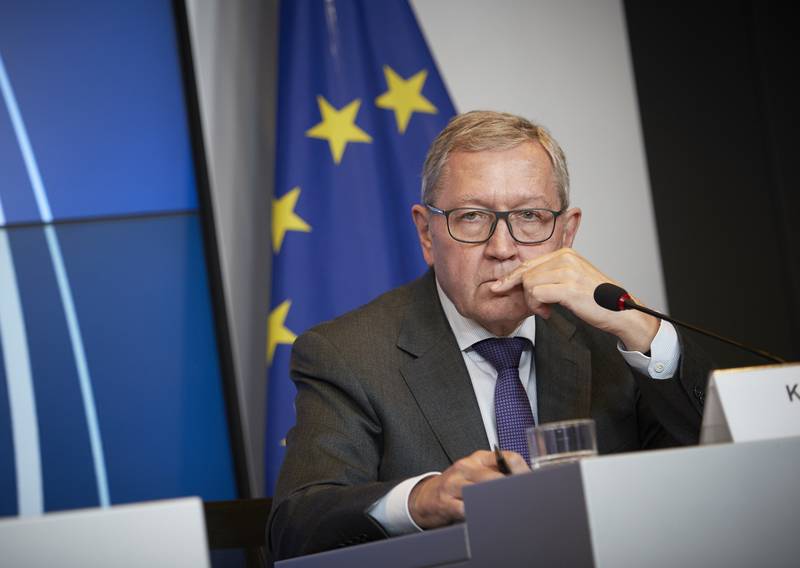 Klaus Regling | © Council of the EU
Greece Is Exiting the Bailout Programme but Not Quite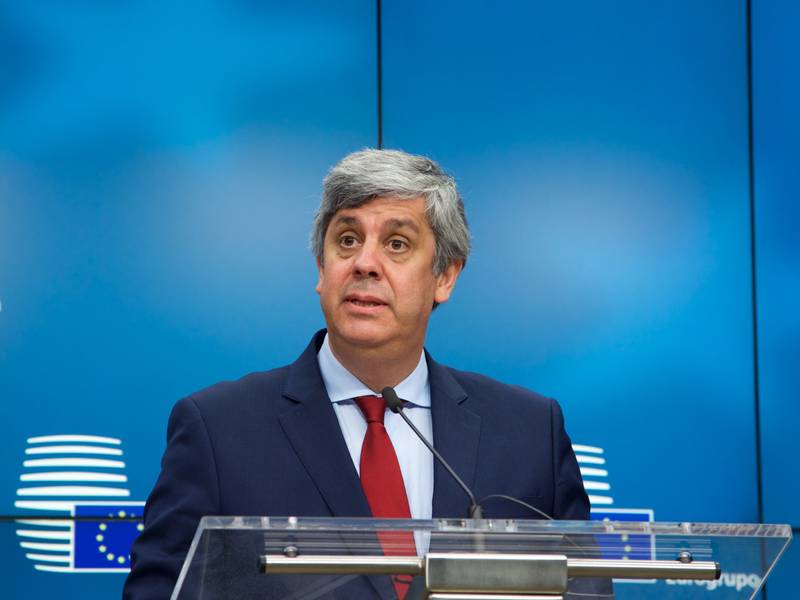 Mario Centeno | © Council of the EU
An Italian Remake of the Series "The Economy or Democracy, Voter"