Mitt Romney – the Republican Candidate for President of the United States?
Irena Mihaylova, 18 November 2011

euinside is starting to present the candidates for the upcoming US presidential race. We will begin with the most likely Republican contender for the country's leadership - Mitt Romney.
"Believe in America" is the grand message of Republican Mitt Romney's presidential campaign. The logo displays the letter 'R' from Romney in three colourful stripes of red, white and blue, looking much similar to that of a toothpaste advertisement, as US media ironically noted. It is not accidentally that Romney has the smile of a millionaire – his fortune amounts to 202 million dollars.
Who is Mitt Romney?
Mitt Romney "was not born yesterday" in business and politics. However, he claims that his father George came from humble origins and never graduated from college. Romney's father worked as an apprentice-carpenter, a paint seller and what is even more curious - a Mormon missionary - before reaching the highest position in the American Motors Company back in 1954, the Governor's post in Michigan in 1963, and becoming a US Secretary of Housing and Urban Development in 1969.
Unlike his dad, Mitt Romney is a Harvard graduate with diplomas both in Law and Business; however, he still remains a Mormon, which distinguishes him from the Protestant majority in USA. The latter does not hamper his business undertakings in the "spirit of capitalism", amassing millions of dollars through his private investment company Bain Capital.
In 1999 Romney entered the public life as a successful manager of the 2002 Olympic Games in Salt Lake City and later he became the Governor of Massachusetts. He has also rich experience from the last presidential race as one of the candidates of the Republican "Grand Old Party" in 2008, when his candidacy was overthrown in the inter party elections by his colleague John McCain, the Republican opponent of Barak Obama in the last presidential vote. After Obama's victory in 2008, Romney continued to work hard for the upcoming elections in 2012 and for the moment his campaign is allegedly worth 1 billion dollars.
On this year's July 2 he launched his new political programme based upon the state of the US economy. In his speech then he promised: "My number one job will be to see that America is number one in job creation". The republican candidate claims today that Obama is the only one to blame for the government's failure to overcome the current economic and debt crisis in America. "He has failed the American people," wrote Romney on his website. In his blog, on the occasion of the key debate of Republican candidates in Michigan last Wednesday (November 9th), Romney stated:
"President Obama inherited an economy in crisis. He proceeded to make it worse. He recently put forward yet another jobs plan, or at least a jobs plan is what he calls his proposal. In fact, it's just another budget-busting stimulus bill. Even members of his own party won't back it. If we want to create jobs in this country once again, there's a better path." With these words Romney has attacked what is dearest to Barak Obama (who is running for a second mandate) or the largely advertised American Jobs Act that turned into Obama's electoral campaign platform.
On the contrary to his stimulus package, which has to be deducted again from the troubled budget, Romney proposes: "If we are going to create jobs in America again, marginal tax rates need to be kept low; we need to encourage not discourage savings and investment. I would eliminate taxes on dividends and capital gains for middle-income taxpayers. I would cut the corporate rate; among the world's highest, it is one of the factors that propels companies to invest abroad and take jobs with them. And I would press for an overhaul of the entire tax code to make it flatter, fairer, and simpler."
Romney, as a typical conservative, promises to reduce the federal administration, to curb deficit spending, which Obama has "increased with 21%", and to end the regulations that in his words have turned America into a "regulatory monster" – more precisely the reformed health programme of the USA Medicare, known as Obamacare; the law for financial regulations, termed The Wall Street Reform and Consumer Protection Act (known also as The Dodd–Frank Act); and the so called "war on carbon dioxide".
However, if Romney is honest, he will have to admit that the debate on cutting

taxes is of particular significance to him out of personal, business and property concerns as well. And at the time when he was a governor his team had created the health reform model, prescribing a form of universal health insurance, which has been taken subsequently by President Obama.
Statistically speaking, according to Reuters at the end of October - beginning of November 2011, Romney had a preliminary score of 44%, leading President Obama by 1%. If we believe the polls, Mitt has emerged as the main Republican rival of current US president, after the reputation of Herman Cain – the other leading Republican figure - has been damaged by sex scandals; and the third candidate with a successful rating - Rick Perry "blew" his chances at the important debate in Michigan last Wednesday, forgetting the name of the US Department of Energy.
However, whether the American people can believe in millionaires-conservatives in politics at a time of crisis is yet to be seen.
USA 2012: Time for Elections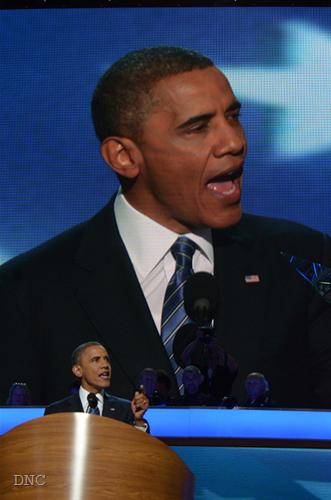 | © DNC
In a Battle for America's Middle Class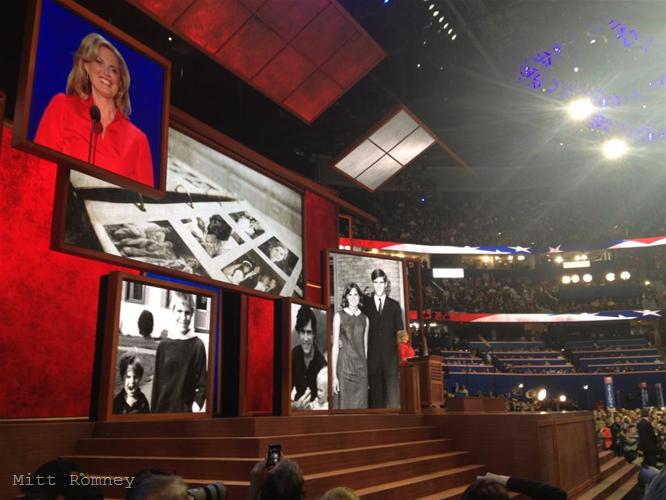 | © Mitt Romney
Romney the Boomerang