"Mars is not a good export market" - the conclusion of Davos
euinside, 2 February 2010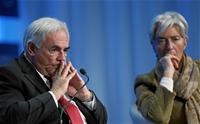 Probably it will not be too far from the truth if we say that the major clash at the World Economic Forum in Davos this year was not between bankers and the attempts for tightening regulation over them but rather between the developed and developing countries. Banking supervision and the reform of regulatory mechanisms appeared to be part of this clash. And this was very obvious during the panel "Global Economic Outlook", moderated by the famous economist and Financial Times columnist Martin Wolf. The participants in the discussions were very interesting people as well: the IMF managing director Dominique Strauss-Kahn, the chairman of the Management Board of Deutsche Bank Josef Ackermann, the French finance minister Christine Lagarde, the former American finance secretary and now adviser to president Barack Obama Lawrence H. Summers, the deputy governor of the Chinese People's Bank Zhu Min, the economic expert in the Indian government Montek S. Ahluwalia and Yoshito Sengoku, minister of planning of Japan.
The former French minister of finance and now chief of the IMF Dominique Strauss-Kahn, as many times so far, again warned that the economic recovery still is very fragile but he mentioned another problem which will turn into a major one in the next 5-7 years - fiscal sustainability. Secondly, according to him,a problem will be the reforming of financial sector unless a coordinated approach is chosen. "I am afraid though that we might forget one of the key lessons from the crisis and that is coordination. Reform of the financial sector should also be coordinated. There is s big risk if actions are undertaken country by country in an attempt to solve individual problems", Strauss-Kahn further explained.
He was supported by Josef Ackermann, the director of Deutsche Bank. He added that financial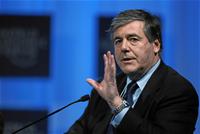 markets were nervous again because of new risks. "Let us not forget that there is a serious change in the geopolitical structure, namely - adjustment to Chinese growth, to Chinese capacity which means a lot for other parts of the world. I think that we should deal with this and in the transition period from geopolitical situation where we have a dominating super power to a multipolar world, we will witness a lot of uncertainty and a lot of unsustainability". Mr Ackermann made several very brave proposals with regard to regulation:
- complete harmonisation globally on all aspects of competition - from capital requirements to liquidity requirements;
- standardization of regulation because currently for many internal reasons some nations have different rules for example regarding mortgages;
- the third layer is the more complex, according to Josef Ackermann - some states start introducing new taxes or to change business model and this should be avoided.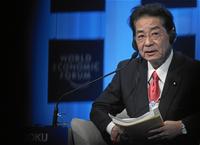 The Japanese minister of planning Yoshito Sengoku was even more explicit by saying that it the time had come to reform capitalism itself because since the 90-s when globalisation developed, there are balloon crises one after another which led to balloon cyclicality. This was why, he said, it was necessary a global centre for regulation to be created or to introduce an international solidarity tax on speculative transactions of currencies or other. With the revenues from these taxes poor developing countries could be assisted or climate change. According to Mr Sengoku capitalism should feed and develop economy, to serve real economy and not to work for short-term profits to which it was time to put an en. Long-term thinking was needed and this was why Japan would continue its focus on technological development, Yoshito Sengoku added.
The moderator of the panel Martin Wolf noted that the statement of the Japanese minister was almost identical to the speech of the French president Nicolas Sarkozy.
The Indian expert Montek S. Ahluwalia was skeptical regarding global regulation bot did not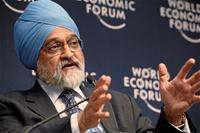 reject it. He had worked for years as a strategist in the IMF. He explained his skepticism by saying he feared that introducing regulatory reform might decrease financial flows to the developing countries. "But I still hope that there will be financial reform which will take into account that rational allocation of capital would mean more to emerging markets and not an increase of mortgages in industrialized nations. There is concern, however, whether the regulation reform would not prove to be a disguised financial protectionism", Montek S. Ahluwalia added.
In fact, as expected, the most interest attracted the presence of the deputy governor of the Chinese People's Bank Zhu Min. He is one of the few Chinese officials who can demonstrate a nice sense of humour. He was introduced by the moderator as the person who is second in the hierarchy of a bank, managing $2.5 trillion reserve. To the accusations that China is maintaining such a reserve, Zhu explained that China became rich for only 1 generation while it took 150 years in Britain to make increase incomes from low to average, and in the US it took 60-80 years which was 3-4 generations.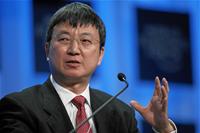 In his statement Zhu emphasized on China's efforts to increase internal demand by, in the same time, achieve global rebalance. He gave the example that in the US consumption accounts for $10 trillion while in China which has several times bigger population the consumption is less than $2 trillion and in India - less than 3 trillion. According to Mr Zhu these imbalances require international cooperation. Martin Wolf advised Zhu to distribute the reserve by giving a little more than $1,000 to every Chinese citizen, thus stimulating the internal demand. This was the first time when the dry-looking banker demonstrated his sense of humor by asking Mr Wolf whether he wanted to be Chinese.
Another area for criticism against China, especially during the crisis, was that the Chinese People's Bank maintained the exchange rate of the yuan stable. To a question from the audience why devaluation of the exchange rate was not part of China's wish to rebalance the world, Zhu Min again demonstrated his sense of humor and exclaimed: "Finally the issue was brought up!" Then he explained: "China is a developing and a large country so stability is very important. We are talking about 1.3 bn people - people need jobs. The stable exchange rate, especially during crisis, is good for China and good for the world. When other devalued their currencies by 30% we restrained. When others evaluated - we again restrained. This is part of the stimulus package".
There was another very interesting question from the audience of a journalist from the Financial Times: "Why do we have to believe you today since 4 years ago at this very same place your boss again talked about rebalancing and increasing of internal demand?" Mr Zhu replied that rebalancing as well as increasing internal demand was a very long process that could not happen over 1 night. He added that the probably the next 4-5 years Chinese leaders would have to explain the same.
The discussion ended with the conclusion of Martin Wolf that the talks about rebalancing would probably be very very long and very very messy. "But at least countries said the right things because obviously we all realise that Mars is not a good export market" - a remark, worthy for a finale not only of the panel but of the World Economic Forum this year. In other words it means that reforms are indeed needed because the increase of markets cannot continue endlessly and on Mars there are no buyers yet.
Davos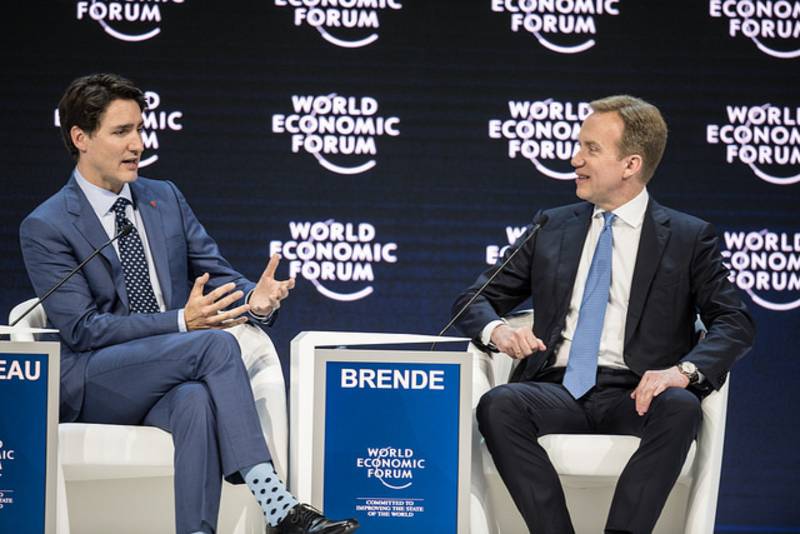 Justine Trudeau | © WEF
Macron and Merkel with Radical Ideas in Davos for Changing the EU and the World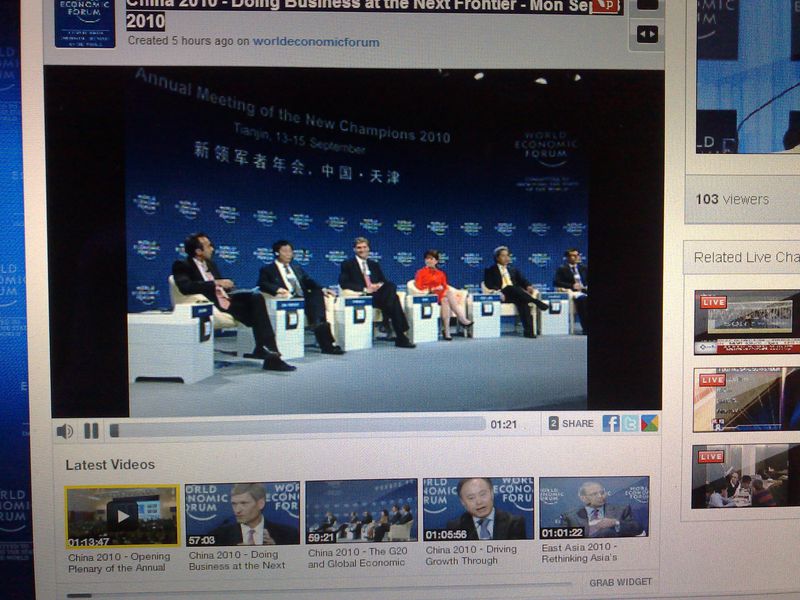 | © euinside
Bulgaria has an economy of the "rural type"