Kosovo Insists on a Tangible EU Future
Evelina Topalova, 8 September 2011

"Now is the time to turn the EU perspective into an EU reality." The statement was made by Kosovo President Atifete Jahjaga during her address to members of the European Parliament (EP) foreign affairs committee on September 6. Jahjaga arrived in Brussels to lobby for her country's EU integration several days after Pristina and Belgrade struck an agreement on the Kosovo customs stamps. This was her first visit to the EP.
The Kosovo president highlighted that relations between Pristina and Brussels had been stalled whereas the lack of contractual relations and a clear vision about Kosovo's European future were hurting not only Kosovo but were affecting the region's stability as well. She saw the reason for this stagnation in the refusal of five

EU member states (Spain, Romania, Slovakia, Greece and Cyprus) to recognise the independence of the breakaway Serbian province.
As far as the troubled North is concerned, Jahjaga said that the Kosovo Serbs living there were hostages of the parallel Serb institutions, and Pristina did not see any sound reasons to treat the municipalities, populated mainly by Serbs, in a different way than the other Kosovo municipalities. She defended Kosovo authorities' actions to send special police forces to regain control over checkpoints on the border with Serbia as a move towards restoring the rule of law. The Kosovo president stressed that the partition of Kosovo was not an option.

Meanwhile, European Council President Herman Van Rompuy urged Kosovo to continue with reforms and to step up efforts in the rule of law area and the fight against organised crime and corruption if it really wanted a European perspective. After meeting the Kosovo president he voiced hope that Kosovo and the EU would register progress on the start of a visa regime dialogue.
Kosovo is the only Balkan nation left outside the so-called white Schengen list. Pristina has to meet several conditions before the dialogue can start - to implement readmission and reintegration framework, to secure issuance of documents, to

strengthen border management and migration flows control and to prove efficiency in the fight against organised crime and corruption.
None of the European officials have ever put into question Kosovo's EU vocation. The question is how this vocation will look like having in mind that the EU is not unanimous regarding the newborn state. Considering the circumstances on the ground, Serbia will have to exert more efforts to improve relations with Pristina in order to get an EU candidate status by the end of the year. German Chancellor Angela Merkel has made a similar point during her recent visit to Belgrade.
Western Balkans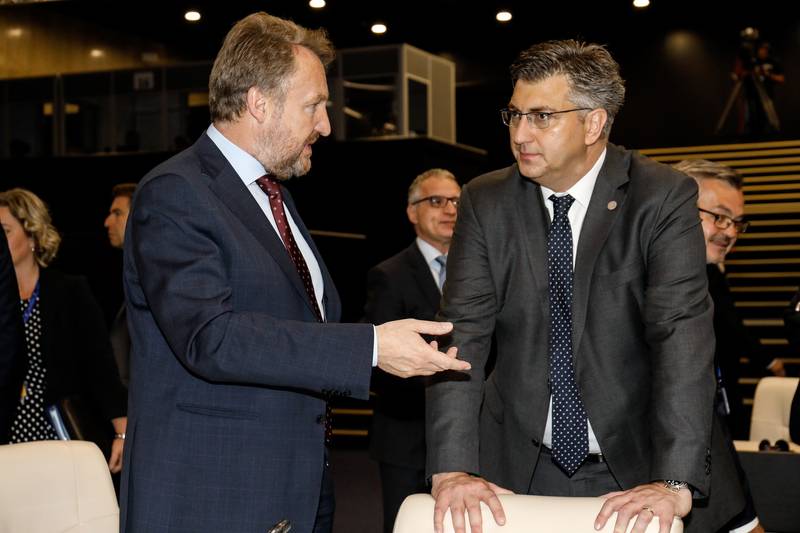 Bakir Izetbegovic, Andrej Plenkovic | © Council of the EU
In Sofia, EU Closed the Door to Enlargement but Left Money and Instructions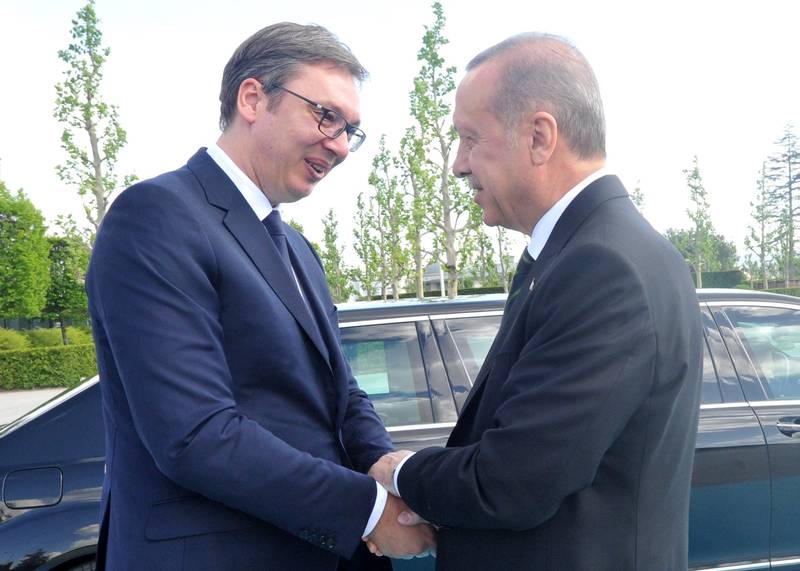 Aleksandar Vucic, Recep Tayyip Erdogan | © Serbian Presidency
Serbia between the Past and the Present in Its Draft National Security Strategy