Kalfin: European elections are more important than the National vote
Adelina Marini, 16 May 2009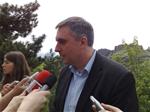 The European elections might appear more important than the National elections, says the deputy prime minister and foreign minister Ivaylo Kalfin who will start his campaign tomorrow as a leader of the list of the socialists for MEPs. Kalfin added that the European elections are more important because many of the important for Bulgaria decisions are being taken by the European institutions. Ivaylo Kalfin explained in response to euinside that he will focus his campaign on the protection of Bulgaria's national interests. The platform of the Party of the European Socialists and the left as a whole is focused on the interests of the Bulgarian farmers, young people in Bulgaria, medium and small enterprises.
Asked by euinside whether he considers NDSV as a powerful competition because the leader of their list is the European commissioner for consumers Meglena Kuneva, Kalfin said that most parties have nominated very strong figures. "The competition is very strong if you look at the leaders of lists. These are people who are very experienced, who have something to say, including on European integration and I think that this is good because it gives more opportunities to explain why the EU is so important. I'd even say that the European elections are in many aspects more important than the national.
Ivaylo Kalfin was supposed to be in a leave because, according to the law, he has to stop performing his duties from the moment of registration at the Central electoral committee. The deadline for registration expired yesterday but he explained that he couldn't cancel the visit of the diplomatic corpus in Belogradchik, planned long before the dates for the elections were defined. There were many ambassadors in Belogradchik today but the heads of the US, the British and the Russian embassies were missing. Mr. Kalfin presented a short review of the achievements of Bulgarian foreign policy, its priorities and directions.
European elections 2009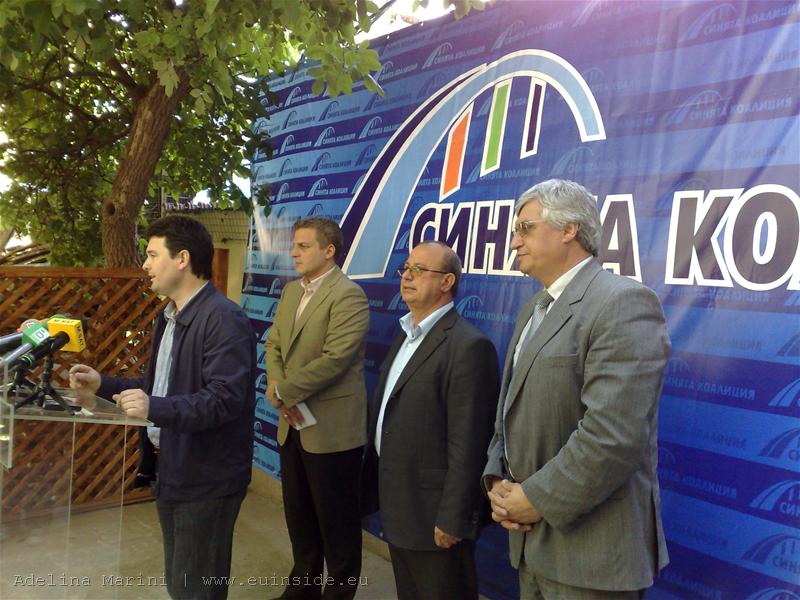 | © Adelina Marini | www.euinside.eu
The Blue coalition will sue Ivaylo Kalfin and Sergey Stanishev for slander