Copenhagen or Hopenhagen?
Adelina Marini, 7 December 2009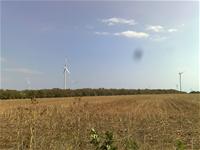 More than a month ago a group of activists for reaching a legally binding climate change agreement in the Danish capital at the UN conference that starts today in Copenhagen, played with the name of the city. They have created a website called Hopenhagen, thus illustrating their hopes that a serious agreement can be reached in Copenhagen. If we continue the word-game, we could say that the original name of Copenhagen bares another sense - cope. Thus, the fundamental question at the conference which will end on the 18th of December and will gather thousands of experts, head of states of 192 countries, many journalists and activists, should be - will all these tens of thousands of people cope with the task to secure future for our planet or will just create hope that this could ever happen?
A more sober analysis shows though serious differences and a lot of groups of interests which will collide during the 11 days of the climate conference. Those differences have been described best by Tom Zeller Jr. in New York Times. He groups the interests the following way:
The first group is of rich nations vs. poor countries. States like Bolivia, Chad and Mauritania support the position that they are more vulnerable to changes in temperature, and have little or no resources to adapt to changes in the growing seasons or increased rainfall or — worst case — to relocate large numbers of people. That is why they want the rich world to commit to far deeper emissions cuts than they already have, and to provide them with cash and technology so they can prepare for the worst scenario.
The next group is of developed vs. developing countries. Those are postindustrial economies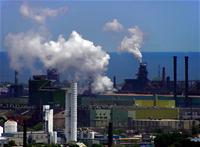 like the United States and Europe, which became prosperous by burning carbon-dioxide-spewing fossil fuels, face off against industrializing economies like China, Brazil and India, which resent pressure to decarbonize their energy systems now that they are growing even during crisis. Nevertheless, it is important to note that thanks to mutual compromises for the past few weeks Brazil, the US, China and as of last week India, made commitments, which is good but not sufficient to achieve the result everyone wants.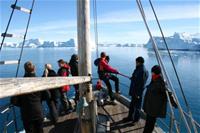 Island and Coastal states vs. the Clock. This is how Tom Zeller Jr. has formulated the third group because island states, among which there are a lot of developed countries like Britain and Japan, but a lot of poor nations like the Maldives as well, because they are most threatened by the rising sea levels - result of the accelerated ice melting due to rising global temperature. These nations are the most stubborn in their calls for bigger commitments - global warming to be constrained below 1.5 degrees centigrades and global emissions to be cut by 85% by mid-century (2050). However, the common agreement is global warming to be kept by 2 degrees centigrades.
Next is a very interesting group - Europe vs. Europe. Although the EU has been at the vanguard of renewable energy development, it is struggling internally with serious contradictions, reminding entirely the second group - developed vs. developing member states. Poland and Estonia for example have been bickering with the European Commission over the amount of carbon dioxide the two countries should be allowed to emit. Both rely heavily on coal for electricity. In fact, the group of the moaning European countries is even larger - it includes almost all new member states that went through serious economic turmoil after the fall of the Berlin wall. Bulgaria is also among them.
And now comes the business group. OPEC vs. Clean technologies. Oil-producing nations are worried about the impact of a global climate deal, and they have increasingly argued that any agreement that would reduce reliance on fossil fuels should include compensation for their lost revenues. In the meantime, the producers of any type of renewable energy technologies - wind turbines, solar panels etc., press for a ;legally binding agreement as they will benefit from an increased demand of their highly technological production. The expectations are the lobbyists from both sides will put enormous efforts to win politicians on their side for the next 2 weeks.
No less complex is the dispute among those who insist for taxes over carbon emissions and those who press for carbon emissions trade. Many experts say that the only way to tackle climate change is to put a price on carbon. Differences come over the issue that some say the best way to achieve this is to create a cap-and-trade system. Opponents argue by saying that this would lead only to transfer in one country or another and not to actual decrease of emissions. That is why they insist on taxation on carbon.
Tom Zeller Jr. has defined one more group which gathers the opinions of climatologists. Emergency vs. "we'll figure it out". All climatologists agree that human beings are nudging the planet's thermostat upward. Differences are based upon how rapidly things are changing, to what extent and where — and at what threshold. According to some the situation is soon to go out of control unless urgent measures are taken. The others claim that there is no reason for panic, nor for what they say is an economy-crushing global climate treaty.
There is another group which we would like to add to the above. This is the group of pure intentions vs. those that will do the minimum. This group combines nations that have announced realistic commitments for carbon emissions reductions and intend to fulfill those obligations and those which offer drastic carbon cuts but use different methods for measurement. The countries with strange way of measuring commitments are China, India and the US. The environmentalist Alejo Etchart Ortiz says that the US is proposing a 17% emissions cut, but that's over 2005, when the standard year when for emissions reduction is 1990. For the USA, 17% on 2005 equals 6% on 1990.
Which group will prevail during the next 2 weeks in Copenhagen we will see. The fact is that the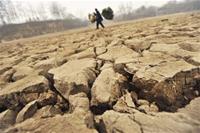 dilemma is very difficult because everyone will have to choose between economic development and prosperity, on the one hand, and the urgent seizure of global warming which will guarantee that prosperity will have time to grow. It is important for politicians to bare in mind some other very serious consequences caused by global warming, aside of the purely human and business point of view. If global climate is to worsen causing more frequent and severe floods, hurricanes and tsunamis, this will free literally a great migration of peoples towards safer places. There is no country that developed in the world that would tackle with such a number of climate refugees.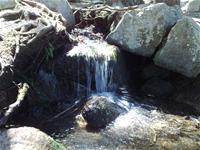 Furthermore, if this is to happen, the nations that gave home to refugees will have to feed them but then they will face exacerbating drought, the lack of enough food and lack of sufficient quantity of drinking water. And if oil producing countries insist for compensations for their diminished sales, it wouldn't be that bad if they think about the moment when the price of oil might drop significantly at the expense of drinking water.
And if still there are people who doubt that this is a scenario that will develop very soon, let them look through the window and then the calendar. Not only that the temperature right now outside is similar to the one that is typical for mid-October, but there was no rain for quite a lot of time. We have yet to understand, especially in Bulgaria, how this will affect agriculture. And the discussion about this has yet to start.
Climate change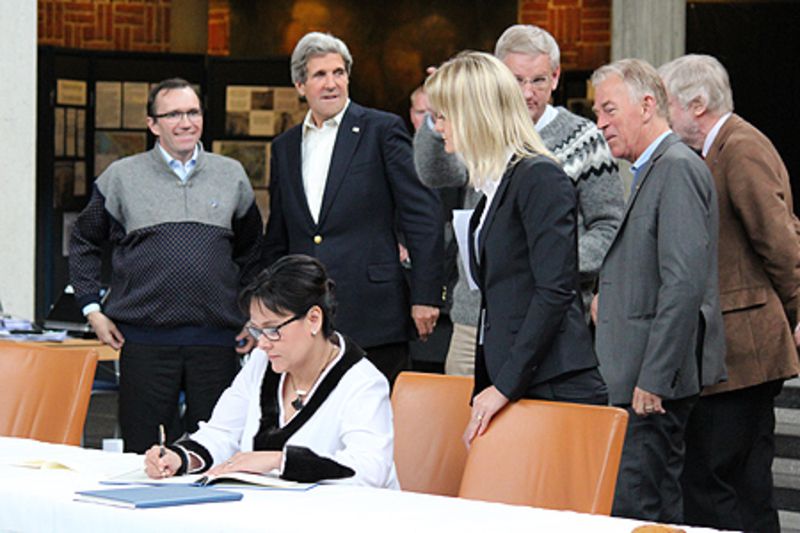 | © Government of Sweden
Тhe Arctic Council: Climate Change's Butterfly Effect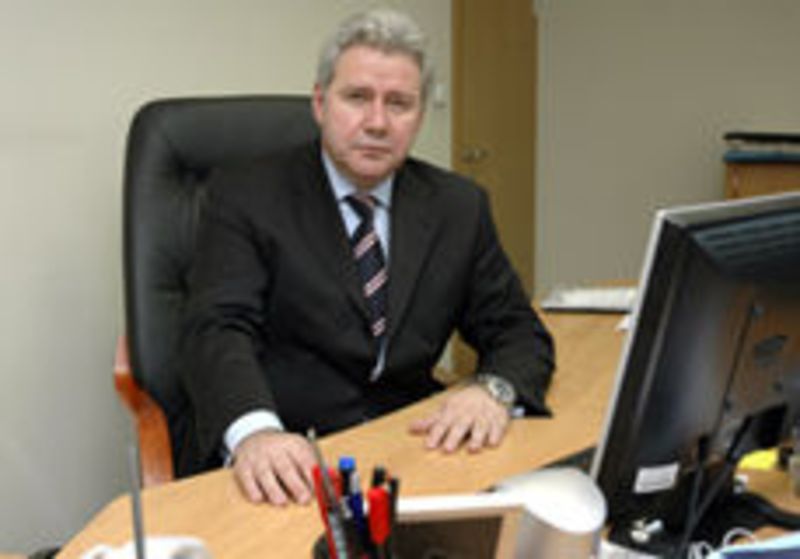 | © КРИБ
Let the СО2 trading start now!