Boyko Borissov: Not only Russia Is to Blame for Syria, but the USA too
Adelina Marini, December 15, 2016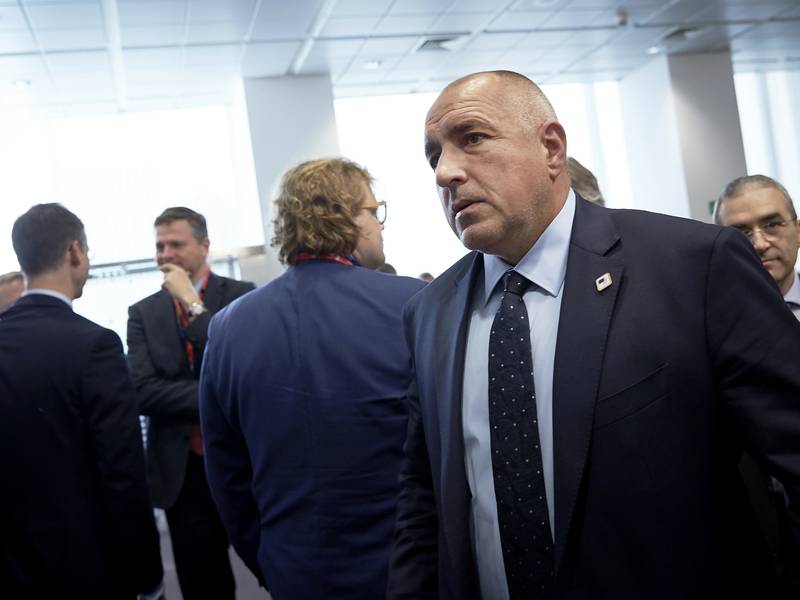 Bulgaria's resigned Prime Minister Boyko Borissov confirmed during the summit in Brussels that there are expectations for the sanctions against Russia to be silently extended due to the non-compliance with the Minsk agreements with Ukraine. Boyko Borissov warned that a very clear distinction must be made between the sanctions against Russia for the Ukraine and its role in Syria. On this topic he stated that it will become very unpleasant for Europe if the American president elect Donald Trump removes sanctions against Russia. One of the reasons, he explained, is that the EU will lose forever the Russian market, where American goods will slide in.
In this sense, it would not be good for the EU to remain alone with sanctions levied on Russia. "I did insist, if possible, for this consultation to be done ahead of time, so that Europe is not left alone with confirmed sanctions. If they are together, in my opinion, it is best or no sanctions at all if needed, but the USA and Europe have to act in sync", said Mr Borissov.
In his words, when talking about Syria, one should not talk about Russia alone, but also the United States. He quoted Donald Trump's allegation during his campaign that the USA have created Islamic State. In August, Trump accused President Barack Obama and his rival in the elections from the Democratic Party Hillary Clinton of being the co-founders of the terrorist organisation. To euinside's question does he really believe Trump's words the prime minister replied: "No, I'm saying what I heard on TV. So, I hope over there is not the same as at home – I hope – that in an election campaign you could lie and say whatever you want and later not act upon it." Based on a fact checking, The Washington Post newspaper stated that Mr Trump's allegations were false.
The newspaper claims that the establishment of Islamic State is a direct consequence of the invasion of Iraq back in 2003, which was supported by Donald Trump. According to The Washington Post, Barack Obama can be blamed for not taking the necessary actions to prevent the rise of the terrorist group.
Later in his conversation with journalists in Brussels, Mr Borissov spoke at length about the battle against false news. He mentioned it in the context of the domestic political situation in Bulgaria. In his words, there are 360 false websites, which are "publishing monstrous lies". Bulgaria, however, will be the last country to implement bans following the example of Germany and the USA, cattishly stated the PM.
Meanwhile, member state leaders have agreed to extend sanctions against Russia for six more months, because of the annexation of the Ukrainian Crimea peninsula. It is expected that next week the formal process will begin for the extension of sanctions in the spheres of defence, energy, and the financial sector.
Translated by Stanimir Stoev