Boyko Borissov: If Minsk 2 Fails Next Thing Is War
Adelina Marini, 12 February 2015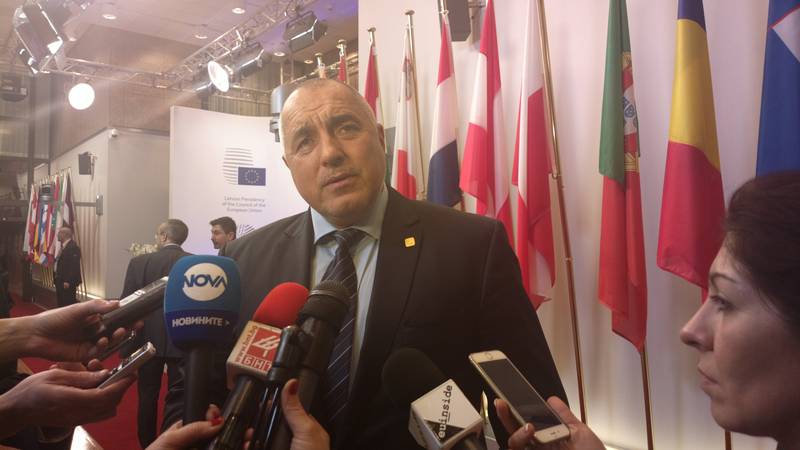 The second Minsk peace agreement is so fragile, so hard to reach and will enter into force not today but on Sunday. "As a matter of fact, today, tomorrow and the day after tomorrow there will be fighting. This means, the war is going on in full steam. We are all modest optimists because, indeed, a lot depends on President Putin, on the commitment he made", said Bulgaria's Prime Minister Boyko Borissov at a press conference in Brussels during the informal EU summit. According to him, if this fragile peace collapses there will be no one else to negotiate on another. He said that no alternative was discussed at the meeting in case this agreement, too, is not implemented. "If it fails what comes next is war", said Mr Borissov.
The most important topic for Bulgaria at this summit was Schengen. The Bulgarian premier said that in the context of the increased danger of terrorism in Europe changes are needed in the Schengen system itself. Bulgaria is, may be, the toughest external border of the EU. The only tougher border is, may be, the Italian one, he said. That is why, it is necessary Bulgaria to have access to information, to all systems. According to him, it is no longer a political question whether Bulgaria will join Schengen or not. The problems that are at the border demand much more actions. Asked by this website whether in the current context he expects softening of the position of the Netherlands, which has bound Bulgaria's and Romania's membership in Schengen with good results under the Cooperation and Verification Mechanism, Boyko Borissov said that very often leaders say one thing in the Council and another in front of the media.
Everyone in the Council agree that Bulgaria has fulfilled all the criteria, the prime minister added. Although before the summit there were expectations for amendments to the Schengen legislation, in their statement on the issue of security and fight against terror it is explicitly underscored that the existing framework should be used to the full for modernisation of the border control. This reflects the fears that possible changes to the Schengen legislation could open the Pandora's box.
On the other hot topic discussed in the European Council in Brussels - Greece - Prime Minister Borissov reiterated that the member states should be disciplined and to adhere to the rules. Actions that violate the financial discipline should not be tolerated because this is not fair toward the other countries, he said and added that he was looking very much forward to the statement of "our neighbour" (Tsipras) on the issue of financial discipline.
February European Council 2015 - a Wholemilk Summit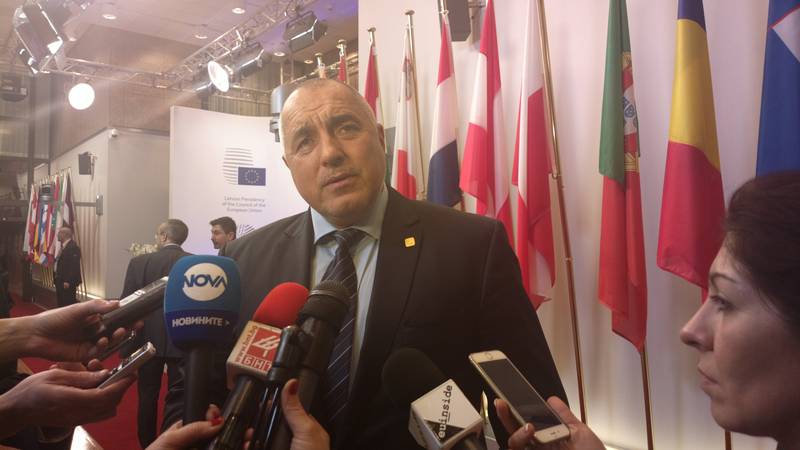 Boyko Borissov | © euinside
Boyko Borissov: If Minsk 2 Fails Next Thing Is War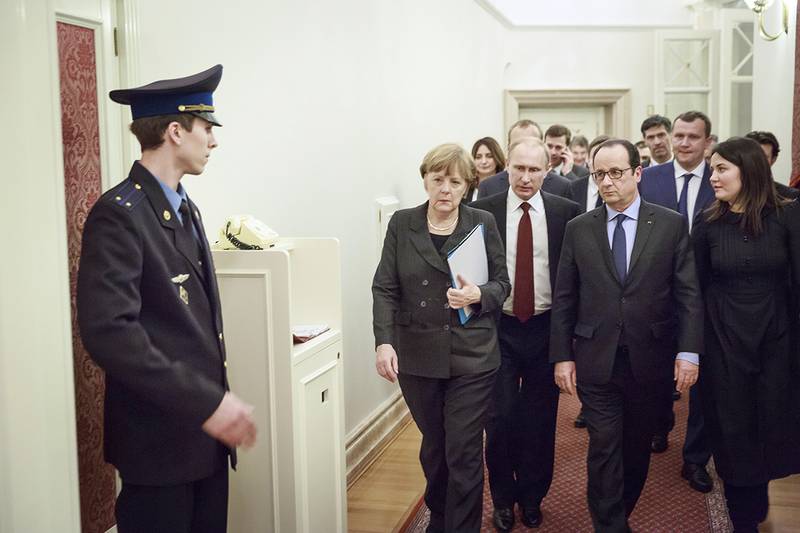 Angela Merkel, Vladimir Putin, Francois Hollande | © Bundesregierung
EU Will Be Cautious With a New Minsk Agreement
Schengen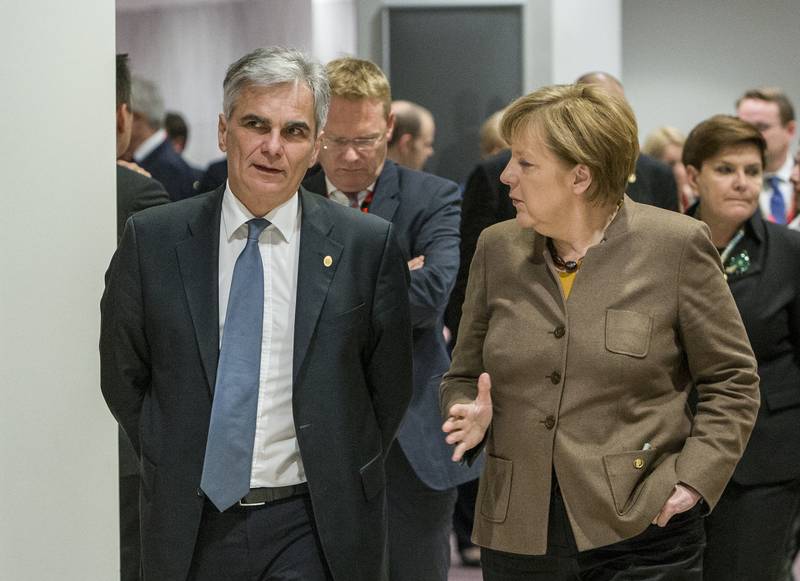 Werner Faymann, Angela Merkel | © Council of the EU
Eurozone and Schengen -- Two Parallel Realities, Crossing in Greece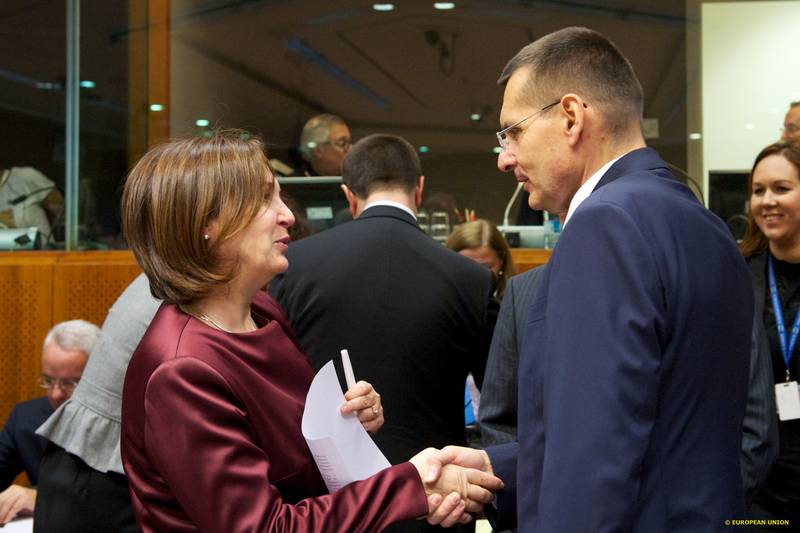 Rumyana Bachvarova, Petre Toba | © Council of the EU
Schengen Is Closing