A New Political Power Disturbed Mainstream Parties in Croatia
Adelina Marini, November 9, 2015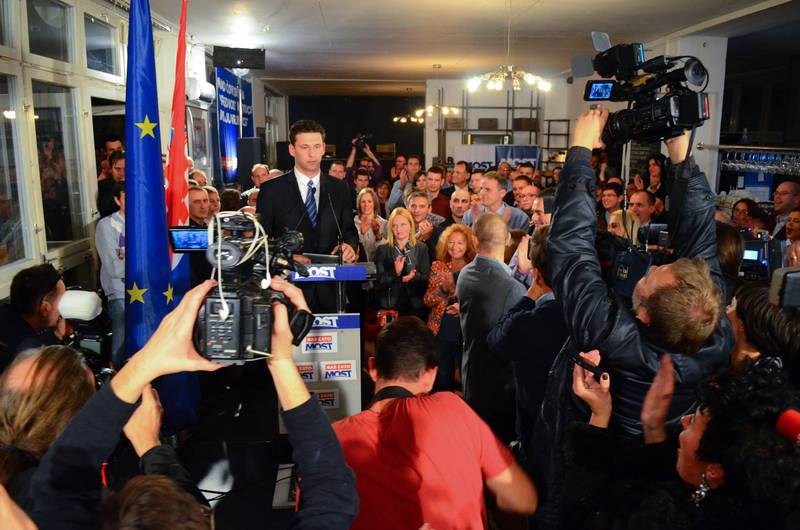 After a half-hearted pre-election campaign Croatia woke up to a brand new political reality. A new force has risen to the Croatian political scene, a force at the brink of cracking the bipolar political model in the country. Even before Election Day it was expected that the political formation Most (Bridge), made up of independent lists, led by the young Conservative Božo Petrov, will be the big surprise at these elections. These expectations were proved correct. Many, most of all the Patriotic coalition, were truly surprised by the Most results. Apart from emerging from the elections as an unavoidable factor in the formation of the next government, Most confirmed the full parity between the two largest political powers – the Social Democrats of Zoran Milanović and Tomislav Karamarko's Croatian Democratic Union (HDZ). The results show that Croats have finally summoned up the courage to settle the score with the political status quo.
At exactly 1900 hours local time on Sunday, the first exit poll results were announced, showing totally balanced results between the Patriotic coalition and "Croatia is growing" – 56 seats each. Most was emerging as a third political power with 18 seats. By midnight the Patriotic coalition was heavily in the lead, reaching 64 seats at one point against 52 for "Croatia is growing", but early on Monday morning, after most voting protocols were processed, parity returned – the currently ruling coalition "Croatia is growing" will have 56 seats and the Patriotic coalition wins 59, including the three seats decided by sections abroad, where the vote is traditionally for the HDZ. Most now has 19 seats. This is a much better result than what Labour achieved at the last elections in 2011 when they got 6 seats and remained in opposition.
The situation this year is rather different than four years ago when Croatia had just signed its accession treaty, but had a very long way to go still. Elections were held after major political turmoil – HDZ was heavily shaken by mega corruption scandals, ending with the first ever prime minister taken under arrest for corruption. It is widely believed that it was exactly Ivo Sanader's arrest that opened wide the doors of the EU for Croatia's accession. Despite numerous scandals on corruption, nepotism, media repressions, and other things typical for this part of the world, HDZ and the pre-election coalition led by them managed to secure 47 seats. The "Kukuriku" coalition of Prime Minister Zoran Milanović gained full majority with 81 seats.
Four years later, Croatia is a part of the European Union after a stable government, which will only be remembered with a lack of serious scandals. It did, however, miss the chance to implement some long-postponed and much needed reforms, making Croatia a unique case – while many similar states recovered rapidly from the 2008/2009 crisis, Croatian economy remained in recession for six long years. This year the country for the first time started coming out of recession and at a rapid pace. In spring the European Commission expected Croatian economy to grow by under 1% but the autumn economic forecast corrected expectations up. This year, economic growth is expected to be 1.1%, 1.4% next year, and 1.7% in 2017.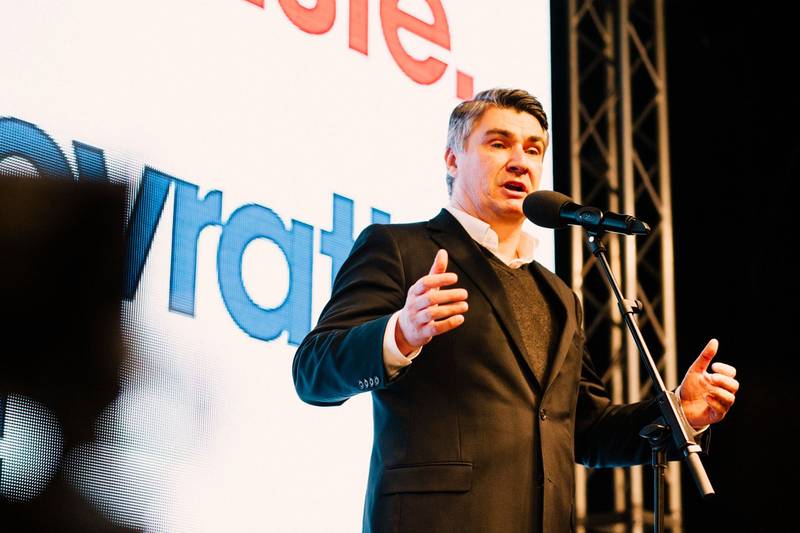 This is quite a modest growth, compared to many other countries outside the euro area, which are growing by 3-4% annually. According to the Commission, Croatian economic growth will be based mainly on better utilisation of EU funds. The optimistic economic picture, however, is clouded by the risks that the EC sees in the enormous public debt, which is expected to hit 92.9% by the end of 2017. Budget deficit is expected to remain high, regardless of the country being in an excessive deficit procedure and having deadlines for lowering it. Another risk that the Commission sees for Croatian economy is the government's decision to transform Swiss Franc mortgages into euro. In its forecast, the EC points out this could have detrimental effect on the banks' ability to finance recovery.
The HDZ has somewhat recovered from scandals under the leadership of former intelligence boss and minister of Internal affairs Tomislav Karamarko, but decided to bet heavily on patriotic rhetoric. It is still too early to say whether the party gained its fragile lead ahead of its arch-enemy is due exactly to that, because Social Democrats also bet on patriotism in an attempt to prove HDZ has no monopoly on the love of homeland. It is also difficult to say whether "Croatia is growing" maintained such a good result due to patriotic rhetoric, despite its 4-year term in power, marked by extremely high unemployment rates. According to the autumn economic forecast, unemployment in Croatia will peak this year at 16.2%, but will start decreasing as of next year and expectations are it will reach 14.7% in 2017. It is quite clear, though, that Most's ascent is due to many Croats distrusting both parties and expecting changes.
Most had no patriotic rhetoric and avoided personal and partisan attacks. During both pre-election debates they acted as a corrective to both large parties, countering their theses with arguments and reminders of their sins. You could say they have a conservative profile, but have a number of liberal ideas as well. The HDZ called them "political pop music", hoping they would die down as it already happened with the Labour and is now happening with "Live Wall". 36-year old Božo Petrov is a former member of the ultra-conservative formation Hrast, which became part of the pre-election coalition around the HDZ. He is a psychiatrist, graduated in Bosnia and Herzegovina. In the local elections two years ago he became Mayor of Metković – a key municipality in the Neretva valley in the southern part of Croatia. He has three children and is deeply religious, but with liberal views, one of which is full harmonisation of rights of cohabitation for same sex couples, although he is against allowing them to adopt children. He speaks like a priest.
In this sense he is closer ideologically to the "Croatia is growing" coalition than to the patriots, who even find excuse in conservatism for having hardly any women on their lists. The Patriotic coalition also wants changes in the family code, exactly in the part of it on same sex couples. Most have positioned themselves as reformists in Croatian political space. Leader Božo Petrov even signed a notarised promise to voters that the party will not engage in any coalition discussions without having received "clear reforms conditions and deadlines", which are to be defined by the party's national council. In its election programme, Most formulated several quite specific reforms. The most prominent ones are a tax reform, reform of the judiciary aimed at removing political pressure, and speeding up of the judicial process. They also advocate for the implementation of electronic voting.
They also want a deep reform of the education system. Most were very specific concerning fiscal discipline as well, setting the decrease of debt and budget deficit as priority number one. They were also adamant regarding the reform of public administration, advocating decentralisation and transparency. Most have other ideological similarities with "Croatia is growing" – they, too, are against the building of fences and closing of borders as a tool to solve the refugee crisis. It is curious in this sense that the Patriotic coalition received a letter of encouragement from
Hungarian PM Viktor Orbán, whose name was chanted at one of the coalition's pre-election rallies.
In the night of the elections, Mr Petrov made it clear that he is ready to negotiate only with those, who want reforms. He was adamant that it makes no difference which part of the political spectrum they come from. He repeated his promise that he will not sell out the trust of his voters, whatever that means.
The first one to extend a hand to him was outgoing PM Zoran Milanović. He did not wait long before appearing in front of his headquarters, where he made a brief speech. He looked much more humble and rational than in the last days of the campaign, when he had taken an aggressive and firm position against his main opponent Tomislav Karamarko. He said he was ready for negotiations and concessions to those political powers that want reforms. His hitherto Minister of Economy Ivan Vrdoljak, who is a member of the liberal party in the coalition, HNS, unequivocally stated that "Croatia is growing" is prepared to offer Most not just one minister's seat but more. Leader of the Patriotic coalition Tomislav Karamarko waited too long to address his staff. It was initially planned that he speaks at 11 pm, but he did it two hours later, announcing victory.
He stated that the Patriotic coalition is the only logical partner for negotiations, as it has won more seats than "Croatia is growing". He was most definitely surprised by the results, so much so, that he had to be reminded by those close to him to congratulate Most on their results. He often forgets to congratulate key players. At the EP elections last year, for example, he forgot to congratulate a key player in his coalition – Ruža Tomašić - who pulled a large number of votes to the HDZ-led coalition through preferential vote. She had to go remind him herself to mention her in his victory speech. Consultations on forming a new government are just starting, but it is already clear that Most have raised the price of their participation in government considerably. This is a brand new political reality to Croats, which could lead to political instability. All Croatian media came out with almost identical headlines on Monday – "The road to government passes through the Most [Croatian for Bridge]".
It is important to note that the Blackshirts of HDSSB, founded by Branimir Glavaš, who was convicted of war crimes, managed to secure just two seats. At the previous elections they managed seven MPs. This clearly shows that Croats are not keen on supporting extremist political groups. The anti-establishment party "Live Wall" of young Ivan Vilibor Sinčić, which is advocating the exit of Croatia from the EU and NATO, managed to secure just a single seat in Parliament, but immediately started to settle scores with inconvenient media. At the end of the election campaign last week, a huge scandal broke out because of the final pre-election debate, organised by the Croatian national television. Several political parties, among which "Live Wall", were not invited. The TV station's argument was that they only invited those who stood any chance of entering Parliament. After having the Central Election Committee intervene, the TV station cancelled the debate.
After election day, on the next morning, Ivan Vilibor Sinčić's men chased off the TV station's crew. Vecernji list newspaper reports that Sinčić's team was questioning each journalist which media they worked for. The newspaper writes that Sinčić started right away wit the establishment of a dictatorship.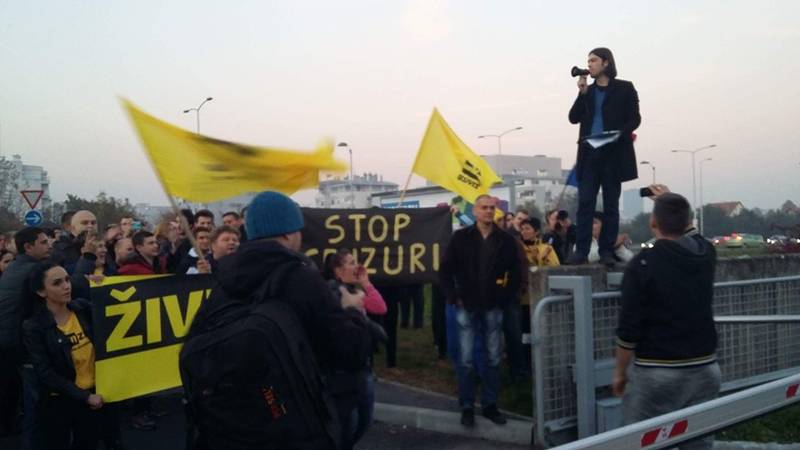 These elections marked the end of several prominent political figures. The "Successful Croatia" coalition, which united former president Ivo Josipović, former PM Jadranka Kosor, former Deputy PM Radimir Čačić and former Minister of Finance Slavko Linić only managed to secure one seat. A very strong woman failed to enter Parliament – Mirela Holy, leader of the green party "ORaH". Last year her party climbed to third political power in the polls and had the elections been held then, she would have had results similar to Most. On the other hand, the newly established party of Zagreb Mayor Milan Bandić is entering Parliament with two seats.
The results of these elections open up a wide field for interpretations. If you say that all are winners, it would be true. It is also true, however, that both large coalitions are losers. In order to really find out who wins and who loses it is important that both political powers analyse openly and honestly the election results. Let's hope they also show maturity in the government-forming negotiations, for Croatia is facing far too many challenges that cannot wait. Apart from economic problems, the country also needs stability to face the refugee crisis, which will not end soon.
Translated by Stanimir Stoev