In response to Sarah Palin
Adelina Marini, 15 July 2009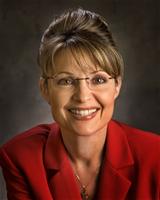 The magnificent Ms. Candidate for vice president of John McCain in the fierce battle for the White House last year that continued for 2 years, managed only to increase the sales of the design of her eye-glasses. No one could remember her with anything else - either because media in the US focused mainly on her incompetence and tendency to blunders, or because of her inability to express the things she is interested in and that she would turn into policies, but the truth is the following, the way I see it:
Ms. Sarah Palin is desperately sorry for missing the chance of her life and that is why she published an article with such critical tone that if it were not for Sarah Palin, everyone would have thought about it very seriously. But the issue she chose is one of those that can bring down presidents - the climate change. The article is written for the "Washington post" newspaper and takes as its main focus the new revolutionary cap-and-trade legislation, introduced by the president Barack Obama, that takes account of many very important things: it turns upside down the US attitude toward environment, creates real conditions for greenhouse gas trade and, most of all, promises general restructuring of American economy from the most-fossil-fuel-consuming in the world to leading the world's efforts to keep the warming of the Earth below 2 degrees Celsius. And all this against the background of severe economic crisis which can create a lot of difficulties but a lot of opportunities for retuning the economy to the green wave as well.
Of course, weaknesses can always be found in the legislation but nevertheless they need to be heard before it becomes a law. But when we talk about climate change, without panicking, let's just imagine for an instant what exactly does 2 degrees warming of Earth mean! Have you ever thought about that? Have you ever witnessed flooding? And droughts? And deluge? It is scary, and not only as a scenery but as a perspective for food too.
But all these pictures of imagination are nothing compared to the prophetical visions of Ms. Palin: "Job losses are so certain under this new cap-and-tax plan that it includes a provision accommodating newly unemployed workers from the resulting dried-up energy sector, to the tune of $4.2 billion over eight years. So much for creating jobs", Sarah Palin writes in anger. "American prosperity has always been driven by the steady supply of abundant, affordable energy. Particularly in Alaska (the respected lady with the most famous eye-glasses in the world is a governor of Alaska), we understand the inherent link between energy and prosperity, energy and opportunity, and energy and security. Consequently, many of us in this huge, energy-rich state recognize that the president's cap-and-trade energy tax would adversely affect every aspect of the U.S. economy". Without me wishing to defend Barack Obama and his legislation, I cannot not cry reading these words because there is no other argument in them beside that they break my heart.
In fact, the calculation of Sarah Palin is simple - to get rid of the decades-old veto over extraction of natural gas from the coast of Alaska. "In Alaska, we are progressing on the largest private-sector energy project in history. Our 3,000-mile natural gas pipeline will transport hundreds of trillions of cubic feet of our clean natural gas to hungry markets across America. We can safely drill for U.S. oil offshore and in a tiny, 2,000-acre corner of the Arctic National Wildlife Refuge if ever given the go-ahead by Washington bureaucrats".
According to Ms. Palin, the main priority of the US should be an American control over the energy deliveries and their impact over the environment because, otherwise, she says, "Or, do we want to outsource it to China, Russia and Saudi Arabia? Make no mistake: President Obama's plan will result in the latter".
And with some discomfort because of the tone of this article, I must say that it was provoked by the lack of any specific facts that rebuff article by article this legislation and this is not good neither for the supporters, nor for the opponents of the document. The truth is that climate change is on such a stage that it is for a long time necessary that we sacrifice something dear like jobs, social security and opulent life because, otherwise, we will not be able to leave anything to the next generations. And so as not to turn into dinosaurs for which scientists still discuss whether a meteorite caused their extinction, their own nature or their disastrous attitude to the Earth, we need to do something right away. And I hope that Ms. Palin will be able to realise this and not make me feel additionally happy of the fact that she did not become a vice president.
Climate change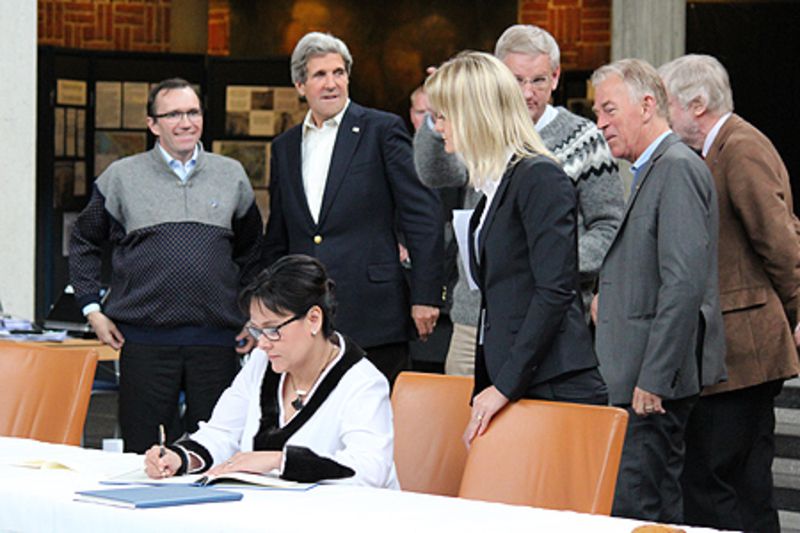 | © Government of Sweden
Тhe Arctic Council: Climate Change's Butterfly Effect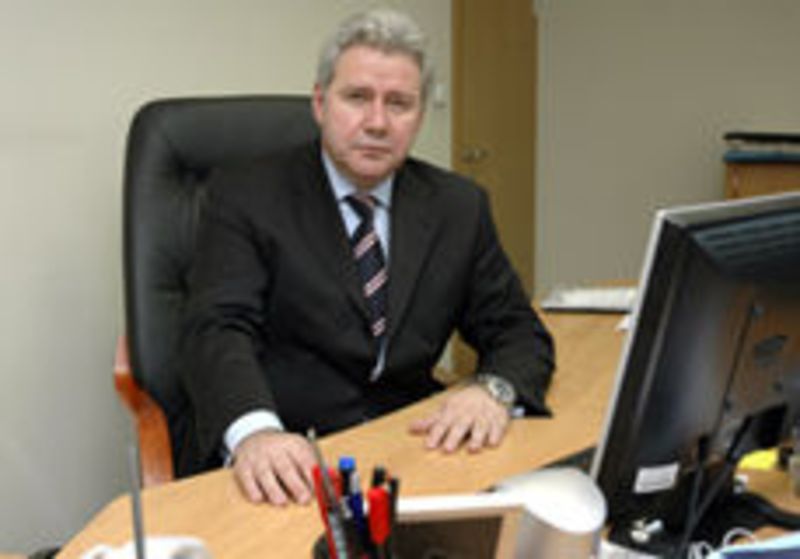 | © КРИБ
Let the СО2 trading start now!