Ukraine Currently Needs More Europe, not Less
Adelina Marini, 6 December 2013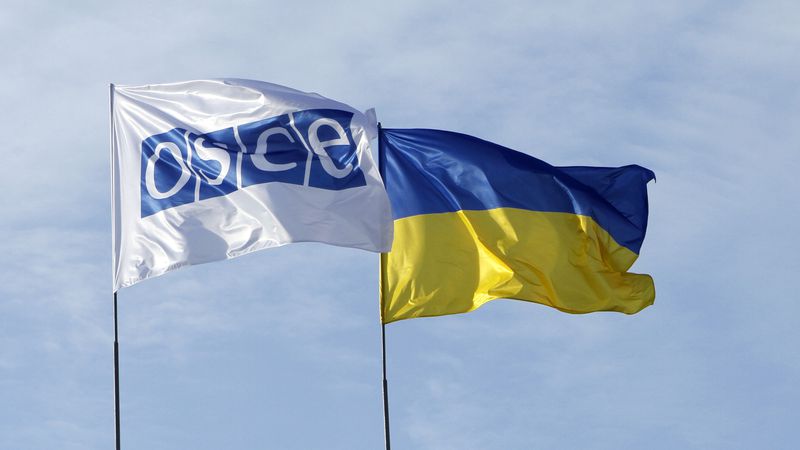 There hardly could have been a better moment and place for the 20th Ministerial Council of the Organisation for Security and Cooperation in Europe (OSCE) in Kyiv. Currently Ukraine is holding the chairmanship of an organisation which is failing to implement its own fundamental values. More than ever such an organisation is needed today when democracy is challenged by a return of nationalism, authoritarianism, xenophobia, media non-freedom, disrespect for fundamental rights and freedoms. And more than ever its meetings are turning into an ordinary small talk. Two statements from the first day of the meeting, however, deserve attention and that is why we are offering you herewith both (excerpts). A coincidence or not, but the two statements were made by women. The first is by Croatia's first Deputy Prime Minister and Minister of Foreign and EU Affairs Vesna Pusic and the other is Victoria Nuland's, assistant secretary of state for European and Eurasian affairs of the US. Both women conveyed strong messages to the Ukrainian authorities, the participating ministers, including from EU member states.
Vesna Pusic: You have to talk to your children!
Dear colleagues, and especially, dear Ukrainian hosts. We are here especially, we the foreign minsters, are here because we care about Ukraine. We could have stayed at home. And as you know because of the situation here a number of us, a number of governments in different countries, discussed this issue. But we came here because we believe Ukraine is important, we believe that in times of a crisis Ukraine needs more Europe and not less Europe, we believe that it is important to show that Europe and the EU stands here ready to embrace cooperation with Ukraine that the doors are not closed. So, I hope that, based on that you will allow me to say, that as we convened here in Kiev we were all aware of what was happening in the streets. I have been at Maidan yesterday [December 4]. There were people there, young and old, they were not hostile, there was no sense of tension, hostility, aggression in the air. These people are Europeans.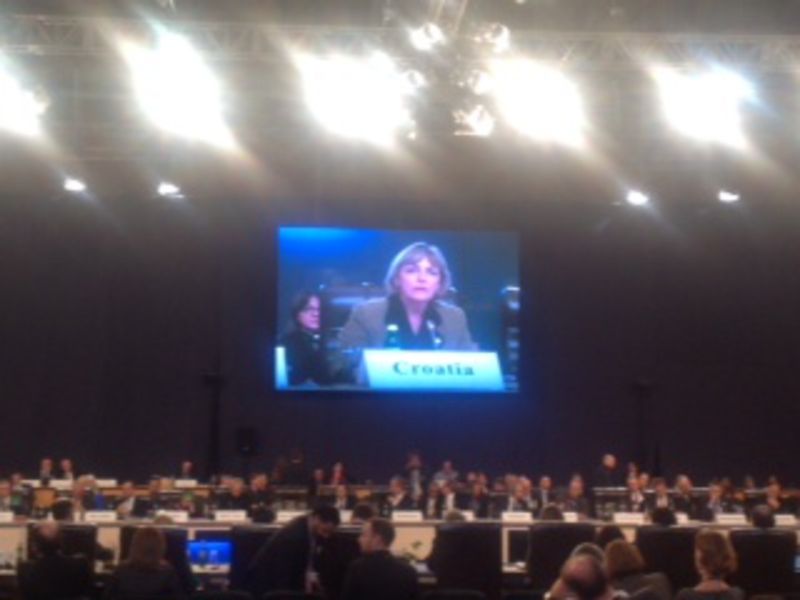 These kids that were there are your kids. They are our kids and therefore it is extremely important for you, for them and for us to stop all hostilities, to stop all violence. It is extremely important to go and talk to these kids. Sit down with them, talk to them. That would be a great step towards establishing a national dialogue and a national dialogue is the best ever invented instrument of security and stability in times of crisis in Ukraine, in Croatia, in Europe, everywhere. So, they're not your enemies, they're not our enemies, we shouldn't be enemies. Go talk to them!
Victoria Nuland: Our own values are put to the test
What a moment this is for Ukraine, what a moment this is for the OSCE. The whole world is watching. All the principles and values on which this Organisation was founded almost 40 years ago hang in the balance today between the Maidan and Bankova, and across this country: sovereignty, freedom of choice, freedom of association and alliance, freedom of assembly and expression, democracy and constitutional governance, peace and stability. This is Ukraine's moment to meet the aspirations of its people or to disappoint them, and risk descending into chaos and violence. What happens here matters to all of us and to this Organisation.
There should be no doubt about where the United States stands on this. We stand with the people of Ukraine who see their future in Europe and want to bring their country back to economic health and unity. We also believe that our shared OSCE values and principles offer the only sustainable course to this future: all sides must renounce violence; those who abuse human rights must face justice; the fundamental freedoms of expression and peaceful assembly must be respected; journalists must be protected, and democratic norms and the rule of law must be upheld. As Secretary Kerry said this week, the people of Ukraine have the right to choose their own future. We urge the Ukrainian government to listen to the voices of its people who want to live in freedom, opportunity and prosperity. The United States will support and work with a Ukraine that is on this path.
Yet we must also acknowledge that the failures by OSCE participating States to implement human dimension commitments today are too numerous to recount, and this is a legitimate concern for all of us. I'd like to highlight three worrying trends today. First, the space for freedom of expression on-line and off-line continues to shrink. Members of the media are physically assaulted – even murdered – often with impunity. In a number of participating States, anti-extremism laws are used against peaceful civil society members and journalists for what they say, print, broadcast, blog, text or tweet. Kazakhstan has reduced space for opposition-supported media outlets. In Azerbaijan, NGOs have named at least 10 journalists and bloggers as political prisoners or detainees.
Harassment of journalists is widespread in Uzbekistan, a country that the Committee to Protect Journalists says houses the world's longest imprisoned journalist. Democracies like Hungary and Turkey must also protect legal and political space for dissent and criticism by citizens and the media alike. Second, the rising tide of intolerance — east and west of Vienna — is often greeted with passivity or active encouragement from those in power. In many EU states, public officials have made blatantly intolerant statements about Roma. In Russia, the so-called anti-gay propaganda law has been followed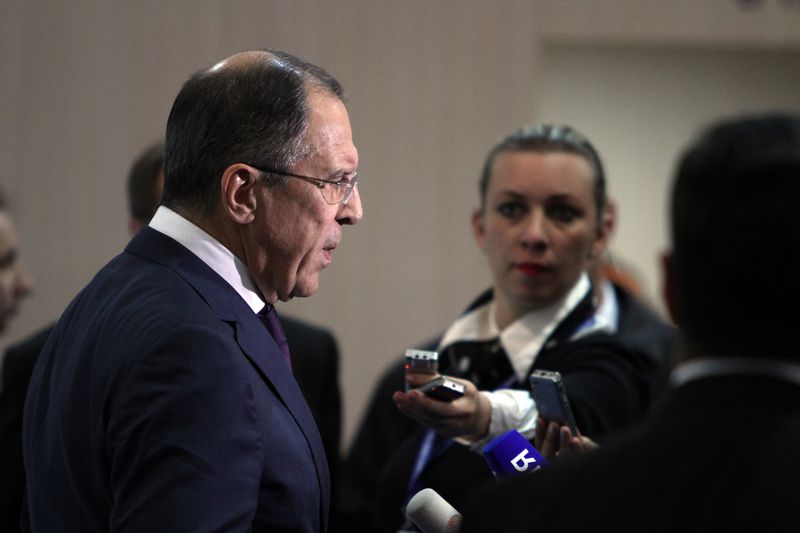 by an uptick in anti-LGBT violence. Anti–Semitism, xenophobia and anti-Muslim sentiment are also rising in the European and Eurasian space.
Third, widespread democratic backsliding, including a crackdown on civil society, continues to place severe pressure on human rights activists and NGOs. Restrictive laws and practises violate freedom of expression, association, peaceful assembly and religion. Belarus is in its third year of a crackdown following the flawed Presidential elections in 2010. In Russia, the continued detention and prosecution on political grounds of demonstrators in the Bolotnaya Square case discourage others from exercising their right to peaceful protest. In a number of participating States, citizens risk reprisal for running for office or reporting on the conduct of elections.
The dogs bark but the caravan moves on
In most statements from the first day of the meeting in Kyiv the protests in the country were not mentioned at all. This was visible the strongest in the statement of Russia's top diplomat Sergey Lavrov. An exception were the foreign ministers of Finland and Sweden and also UK's Minister for European Affairs David Lidington. Kristian Vigenin, the Bulgarian foreign minister, who represents a government also subjected to pro-European protests although the country is a member of the EU, was restrained in his assessment of the developments in Ukraine. He told the Bulgarian National TV he hoped Ukraine will sign an association agreement with the EU because this would calm the people in the streets down. Mr Vigenin also said that the question of possible early elections in the country was a domestic matter.
Russia's Foreign minister Sergey Lavrov, too, said this was a domestic issue and called upon the West not to interfere. However, it is necessary to define interference because Russia quite publicly blackmailed Ukraine not to sign the association agreement by restricting Ukrainian exports and sent direct threats for further actions. Against the backdrop of such a behaviour the calls for respect of the democratic principles, which are at the foundation of the OSCE, by developed democracies hardly fit into the word "interference".
EU-Russia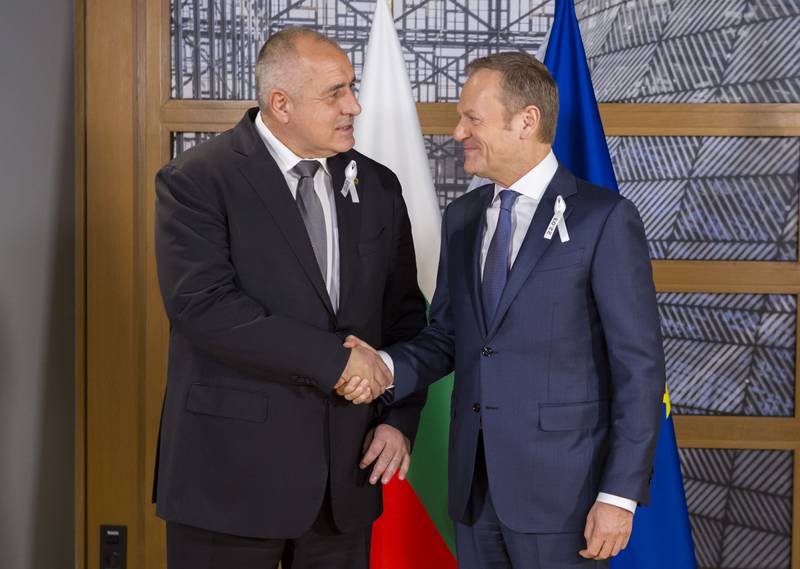 Boyko Borissov, Donald Tusk | © Council of the EU
Cold War, Colder, Salisbury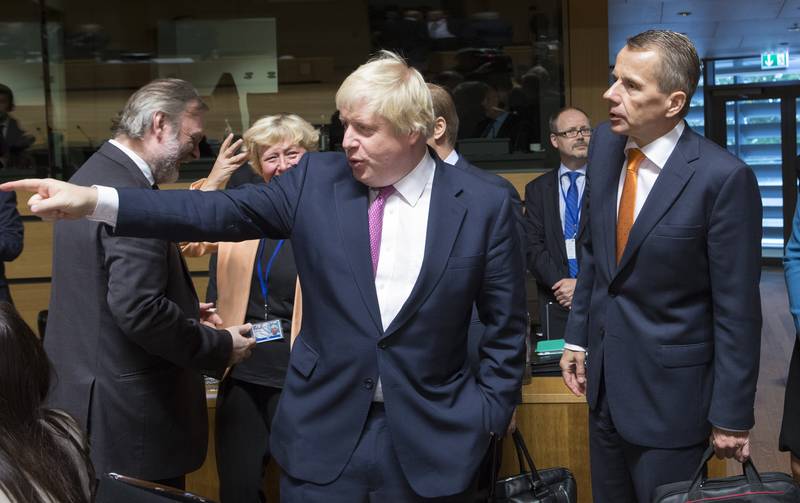 Boris Johnson | © Council of the EU
EU Is Strong in Words, Weak in Action, Jumping from One Crisis into the Next