Tension in North Kosovo escalates
Evelina Topalova, 1 August 2011

A border checkpoint set on fire. Reinforced presence of KFOR troops. Barricades raised in North Kosovo. These scenes from the past several days showed that tension in the self-proclaimed independence southern Serbian province had not faded at all. Furthermore Serbs and Kosovo Albanians are still miles away from peaceful co-existence.
Chronology of events
The latest serious escalation of tension was triggered by Pristina's government decision to send special police forces to take over control on two checkpoints at the administrative border with Serbia to enforce the ban on import of Serbian products. Late on Wednesday a group of people in masks (probably Serbian extremists) set on fire one of the checkpoints - Jarinje. There have been reports of shots fired at KFOR troops. Serbs in the northern part of Kosovo set road barricades demanding a solution to be found on the issue of checkpoints control. With tension mounting, KFOR declared on Thursday (July 28) the two crossings restricted military zones.
Reactions
Government and opposition in Pristina were unanimous that the actions of Kosovo authorities were legitimate and should continue until full implementation of control on the checkpoints. Prime Minister Hashim Thaci blamed Belgrade and parallel Serb institutions in northern Kosovo of being involved in the incident at the border.
Serbian government condemned the violence in Kosovo firmly and called on KFOR and EU Rule of Law Mission (EULEX) to guarantee security in Kosovo and not to tolerate Pristina's unilateral moves. Belgrade believes that Kosovo authorities' actions are indeed aimed at changing the ethnic structure of the province. And a very important note from the press release - Serbian government will not give up seeking a peaceful solution to Kosovo issue.
EU foreign policy chief Catherine Ashton urged the two sides to refrain from further actions and to find a peaceful solution to the problem via dialogue.
Conclusions
North Kosovo as we have already stated is the key to solution of the problem. The tension between Serbian and Albanian communities could have seemed under control but one spark, as the actions of Kosovo authorities, has shown how flammable the situation is. So is the inter-ethnic peace. Kosovo government will do all its best to establish full control over the North in order to strengthen its sovereignty. The question is whether authorities in Pristina will manage to persuade local people that Kosovo is their country tool and whether they will succeed in integrating them.
Serbia's role in this is of key importance because as long as Kosovo Serbs feel the strong support of Belgrade and feel encouraged to maintain their parallel structures, this will not happen. On the other hand, Serb authorities have demonstrated that they are committed to the dialogue and are ready to seek solution to specific problems. The truth is that Belgrade will never recognise Kosovo's independence, at least not in the foreseeable future. The solution lies in seeking compromise solutions with the two sides making concessions. Finding a solution to the issue is essential not only in the sake of stability in the Balkans but also with regard to the EU bids of both Belgrade and Pristina.
Western Balkans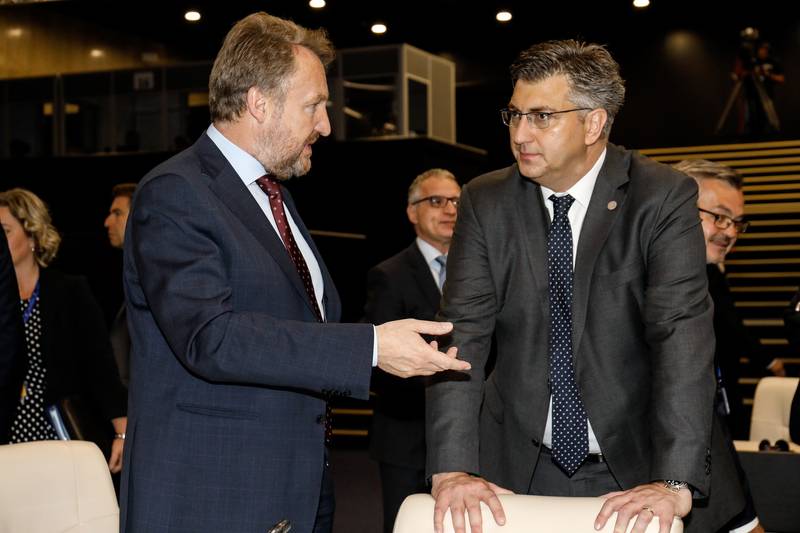 Bakir Izetbegovic, Andrej Plenkovic | © Council of the EU
In Sofia, EU Closed the Door to Enlargement but Left Money and Instructions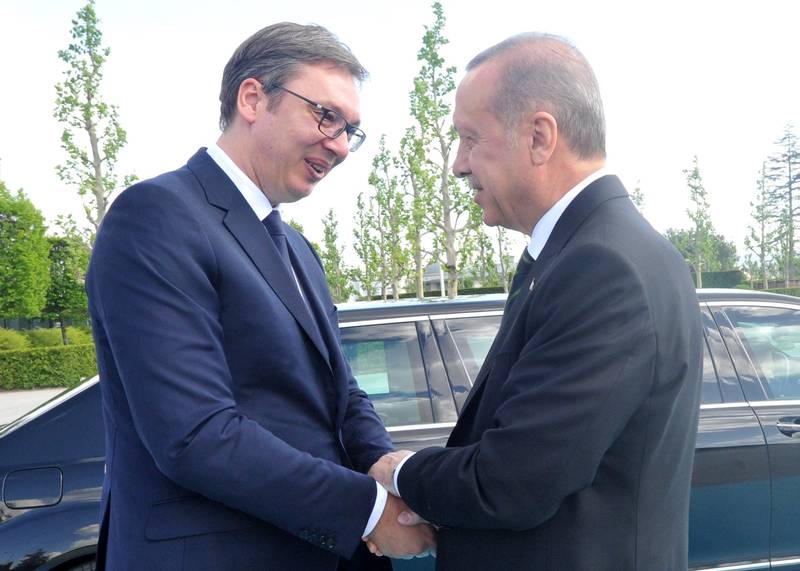 Aleksandar Vucic, Recep Tayyip Erdogan | © Serbian Presidency
Serbia between the Past and the Present in Its Draft National Security Strategy