Serbia's EU membership should not be bound to Kosovo
Adelina Marini, 22 December 2007
The European perspective of Serbia and the status of Kosovo should not be interlinked, the foreign ministers of Bulgaria, Romania and Greece agreed today in Athens. The three diplomats firmly stated that the two issues should not be interlinked in any way. According to the Greek foreign minister Dora Bakoyannis this dilemma should not be given to Serbia. On his behalf the Romanian first diplomat Adrian Cioroianu added that Serbia had always been a part of Europe and should be given a chance. He also said that Serbia must immediately become a candidate for EU membership by signing with no delay the Association Agreement.
The Bulgarian deputy premier and foreign minister Ivaylo Kalfin explained later for the Bulgarian journalists that this Agreement could be signed on January 28th when there was a meeting of EU's foreign ministers (GAERC), because only they had the right to do this. But to make this happen, Serbia must prove that it is fully cooperating with the war crimes tribunal for former Yugoslavia in the Hague. The three were unanimous that at this stage the question of Kosovo's status was not on the agenda until the UN Security Council announced its decision on the issue.
Until then, work on the European civil mission should be increased so that it could start work as soon as possible in Kosovo. They also agreed in the first part of next year to gather again in Bucharest and in the end of 2008 the presidents of the three countries to meet in Sofia.
Western Balkans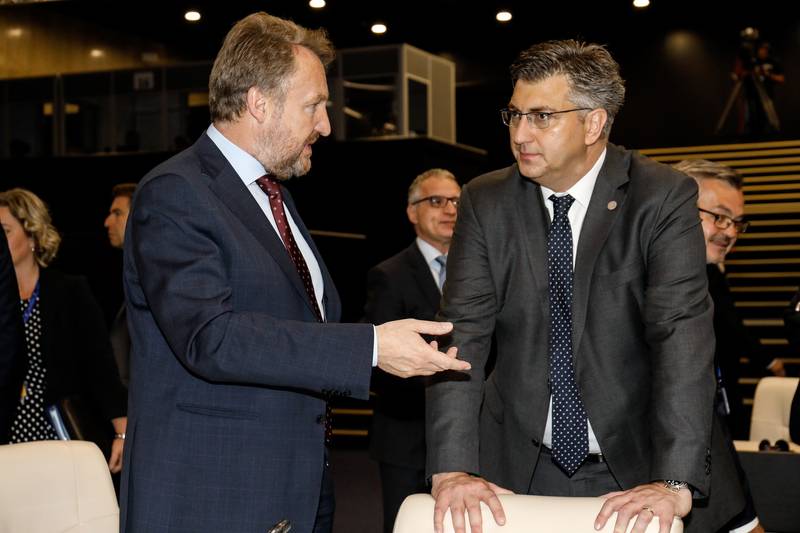 Bakir Izetbegovic, Andrej Plenkovic | © Council of the EU
In Sofia, EU Closed the Door to Enlargement but Left Money and Instructions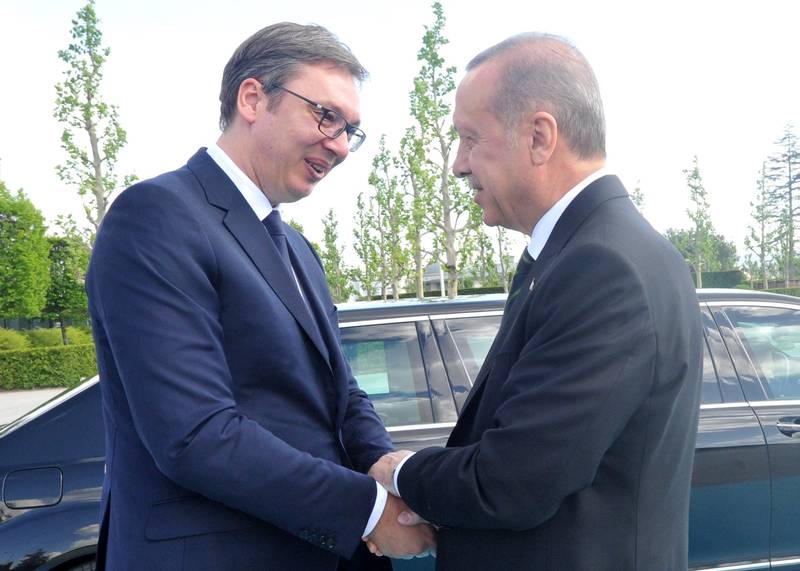 Aleksandar Vucic, Recep Tayyip Erdogan | © Serbian Presidency
Serbia between the Past and the Present in Its Draft National Security Strategy