The revenues forecast for 2010 is too ambitious, according to Industry Watch
Adelina Marini, March 22, 2010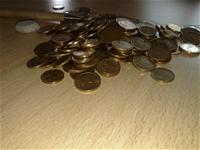 For the 12 months to January the foreign savings' flow to Bulgaria was only 2.8 bn euro, compared to almost 15 bn in 2008, the Industry Watch reports, quoting official data from the Bulgarian National Bank regarding the balance of payment. According to these data, there is a certain increase in the past two months but, in general, the levels of foreign capital in Bulgaria is the same as in 2005 when the fast economic growth started to deliver.
This low level of foreign capital has an impact mainly on imports which dropped for the past 12 months by 8.5 bn euro. In remarks Industry Watch says that the big trade deficits and, therefore, the current account deficits, are an indicator of a fast foreign capitals flow.
"For the 12 months until January the trade deficit contracted to 3.9 bn euro and was almost 9 bn euro in 2008. [...] From a budgetary perspective, the imports volume is important for a large part of the revenues (mostly from VAT, but also from excises and duties). This is why we would like to recall, that the budgetary revenues in 2006 were around 20 bn levs (10.25 bn euro). Probably other sources of revenues in the budget will perform better than in 2006, but the government's plans for 26 bn levs budgetary revenues in 2010 seem a little too ambitious against the background of the macroeconomic reality", Industry Watch points out.