Poland and Hungary Blocked EU
Adelina Marini, December 8, 2015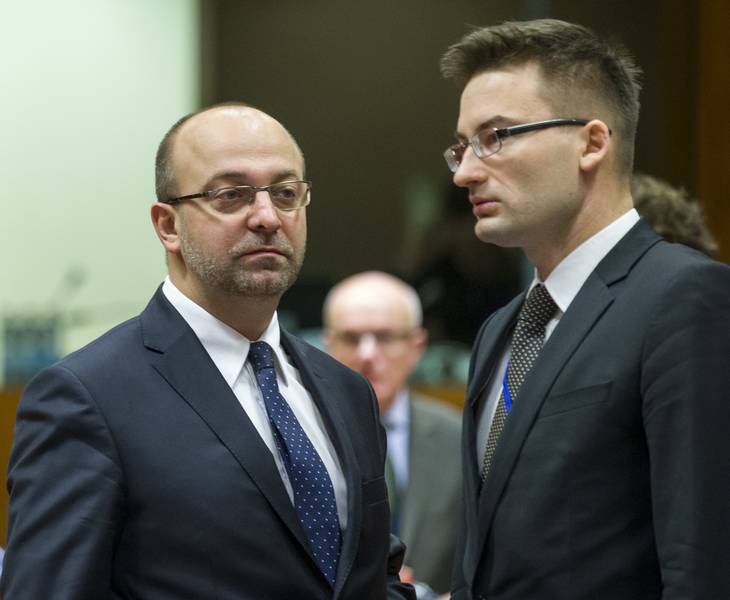 The change in course towards euroscepticism in Poland is already strongly felt at European level. After nearly five years of negotiations and difficult compromises, with a ready to sign agreement for settling married couples' and registered partnerships' disputes, Poland and Hungary outraged the 26 other member states during a public meeting of the Council of justice ministers on December 3rd by refusing to back it. Almost everyone reacted extremely sharply to the two states' decision to renounce the deal, which affects at least 17 million European citizens and which determines which judge will have jurisdiction and which law will be applicable in the settling of assets disputes between transborder married couples or registered partnerships. Unanimity is needed to adopt the regulations. The two draft regulations, viewed as a package, do not touch on the definition of marriage or partnership. It was exactly this, however, that was used as a pretext by the Polish and Hungarian delegation in order to block the deal.
On behalf of the rotating presidency, Luxembourg Minister of Justice Félix Braz expressed his disappointment that after so many years the EU is failing to accept legislation that affects EU citizens' directly. He urged member states to think about a plan B – going towards an enhanced cooperation, which would require a minimum of nine member states. In all fact this is a variation of an intergovernmental agreement, which will only be enforced in certain member states. The crisis unwound when mere days before the ministers' meeting Poland filed a letter, backed by Hungary, in which it gives arguments why it is not going to back the compromising texts. At the start of the meeting, the Polish undersecretary in the Ministry of Justice explained that the two draft regulations come into a direct conflict with the principles of family law and the Polish constitution. According to Mr Łukasz Piebiak, they need to be separated. If this happens, Poland will not have an objection to accepting the regulation for settling matrimonial property issues.
Minister of State for Cooperation in European and International Affairs of the Ministry of Justice of Hungary Barna Berke went even further in saying that the proposed legislation directly violates the national identity of member states. "I think it is clear and obvious that traditions and values related to the family, as a basic element of society, is a part of national identity". Mr Berke continued by pointing out that in some states partnerships are not legalised, but the two draft regulations mandate that these countries accept them. Both the Polish and the Hungarian representatives quoted articles from the founding treaties to underline the inconsistency of the proposed legislation. Many of their colleagues countered by saying that member states are not required to change their legislation at all, only to recognise that a certain type of legislation exists in other states, like registered partnerships, gay marriages etc. All were unanimous that the two regulations must remain a package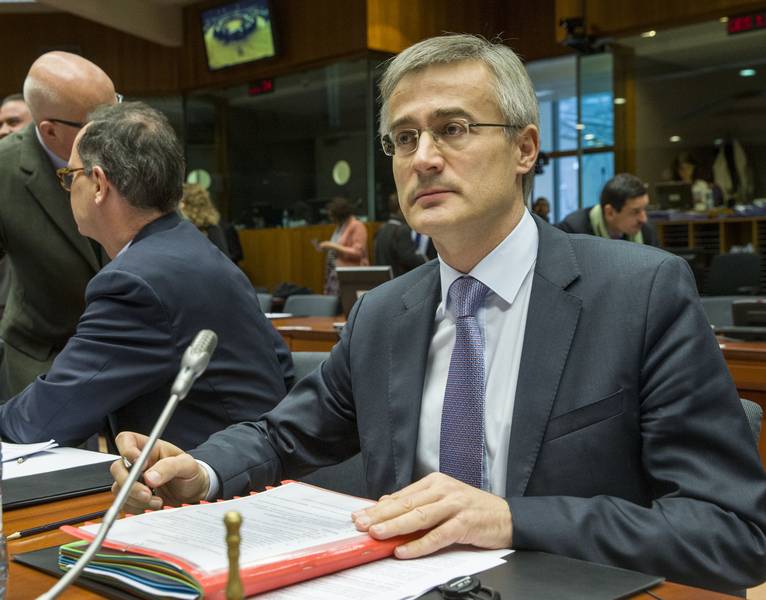 After the statements from Poland and Hungary, the German justice minister, Heiko Maas, made an extremely outraged speech. "It may have been useful to have these 2 interventions at the outset. The content, though, of these interventions was very disappointing, to use a diplomatic expression", he said and reminded that during the four year-long negotiations the question about values, concerning the concept of marriages, had never been raised. Here we are speaking of the proprietary rights of people, connected to other people based on different legal systems, explained the German minister. This decision will harm numerous people throughout the EU. Mr Maas repeated at several occasions that the agreement is disappointing. In conclusion, he stated that Germany is going to back any enhanced cooperation in this field. Most ministers stated they will back this option, although many of them admitted that this will be very difficult.
Morgan Johansson, the minister of justice of Sweden was even blunter saying that after four years of negotiations the deal is off because of the actions of two states at a very late stage. He said that during the entire period of negotiations there were many things Sweden did not like, but concessions were made. "All countries must be willing to compromise on all issues, otherwise the EU will not work. On the issue itself and speaking of values, it is our firm belief that Europe cannot be built on discrimination of any sort", he said. Same as Germany, Sweden backed the idea of the two draft regulations staying in a package. "You cannot pick and choose between different human rights", ended Morgan Johansson.
Every consecutive statement raised the temperature with French Minister of Justice Christiane Taubira stating that denouncing the agreement means an obstacle to the freedom of movement of people. "These texts are essential for the daily lives of millions of people", she added. Slovenian Minister of Justice Goran Klemenčič could not hide his outrage at the fact that the objections were presented at the last possible moment. "We don't have a lot of sympathy for the arguments and reasons that let some countries to vote NO, because we also believe that the problem is real and we're not regulating morals, values or national identity. It's a matter of property law ".
Malta Minister of Justice Owen Bonnici added that very often the Council discusses technical issues, while in a case like this we are talking about improving the life of people. "And here we're not asking for countries to adopt a change in their family law. We're asking European states to recognise matters of patrimonial nature, of property nature. We also believe that dignity does not come in half measures. And so it begs the question what are we going to tell our people. Are we going to tell our people that some citizens cannot move as freely due to the form of their family? Can we possible tell this to our people that they cannot move their property as freely because of the form their family?", further said the Maltese minister in bewilderment.
Although the parties of the Visegrad Four have a consensus on more and more issues, Czech Republic and Slovakia reacted like the rest of their colleagues. Czech Minister of Justice Robert Pelikán was extremely blunt by saying he cannot imagine the reasons for this decision. "I think we're ministers of justice, most of us are lawyers and we should be able to distinguish between feeling and emotions and perceptions and the real substance of the text", he said. In conclusion, he added that he finds it very strange that the proposal is blocked by states, whose citizens traditionally use the freedom of movement a lot. A similar reaction came from his Slovak colleague Tomáš Borec, who was shocked by the fact that free movement of people is violated. "We're a country which is pretty conservative in a family point of view and it wasn't easy for us to make compromises", he said and added that in the texts provided there are enough guarantees.
European Commissioner on Justice Vĕra Jourová (Czech Republic, ALDE) was critical as well in reminding that at the moment there are around two million Polish and around 300 000 Hungarian citizens living in another member state. "So, we're speaking about quite a number of people who would like to have the benefit for easier ways of solving their personal matters when living abroad", she said.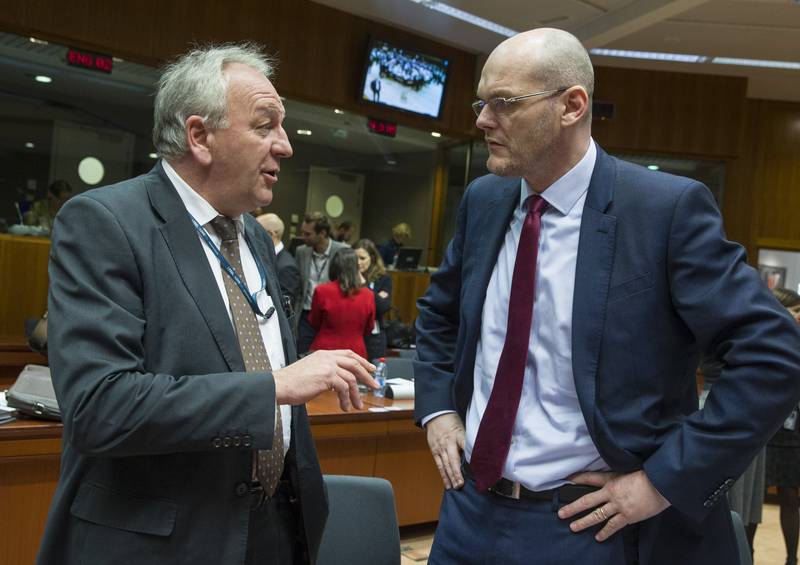 The populist, anti-European, and ultra-right party Law and Order of Jarosław Kaczyński came back to power with a convincing victory at the parliamentary elections of October 25. The very first steps of the new government, headed by Beata Szydło, confirmed the EU nightmares of the opening of a new anti-European front. The traditional anti-Europe demonstrations in Poland, accompanied by burnings of the European flag, are now even more visible and mass, anti-European talk is heard more often and clearer. As was to be expected, the new Polish government is looking like it is going to be a strong ally to authoritarian Hungarian Prime Minister Viktor Orbán, who chose last year the path of illiberal democracy, which European Commission First Vice-President Frans Timmermans said did not exist.
What happened on December 3rd in the Council on Justice is a very clear sign for the fact that the EU is facing a eurosceptic crisis, which threatens the very matter of its existence. The Netherlands will be taking over the presidency after New Year's and promised it will move forward the procedure of enhanced cooperation regarding transborder property rights.
Translated by Stanimir Stoev