Olli Rehn: There's a serious danger for the Western Balkans
Adelina Marini, 28 March 2008
There are serious risks of instability in the Western Balkans and especially Kosovo, the enlargement commissioner Olli Rehn said a day before he would present at the informal meeting of the EU foreign ministers the new Strategy of the European Commission for the EU integration of the Western Balkans.
The EU remains fully engaged with the European perspective of Kosovo together with the whole region of the Western Balkans. Olli Rehn put this perspective dependent on the political and economic development of the young independent state. Kosovo, on its part, would have to continue to guarantee the establishment of a democratic and multiethnic society.
Regarding Serbia the commissioner said that the road the country would take would be of great importance for the regional stability and the good relations in the region. Serbia has the potential of being a leader in the region and that the EU is ready to speed up the European course of Belgrade which includes speeding up the status of a candidate country. But Serbia would have to be persuasive in demonstrating that it has chosen the European perspective and if it fulfills all the criteria. Olli Rehn added that the EU might draw a road map for Serbia but the rest is all in Belgrade's hands. The Serbs would have a very tough choice to make either European future or self isolation, concluded the commissioner.
Regarding the conditions which some member states required Belgrade to fulfill before signing the Association and stabilisation agreement, among which close cooperation with the Hague tribunal, Olli Rehn reminded that Serbian authorities have for the last 3 years demonstrated good cooperation and that some 20 suspects have been handed over to the tribunal. But it is still necessary that Serbia signs the agreement for cooperation with the judges in the Hague.
Tomorrow the EU foreign ministers, here in Brdo, will be joined by the Serbian foreign minister Vuk Yeremich. A little while ago learned that the Kosovo prime minister Hashim Thaci will also attend the meeting.
Western Balkans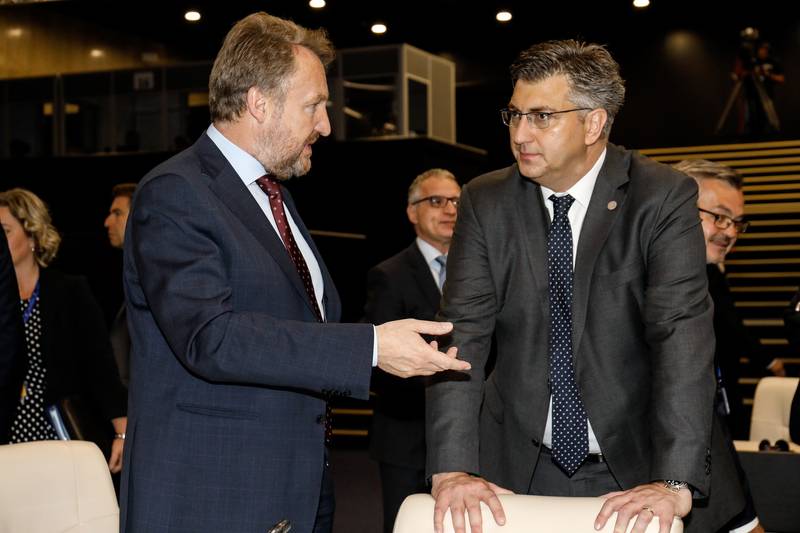 Bakir Izetbegovic, Andrej Plenkovic | © Council of the EU
In Sofia, EU Closed the Door to Enlargement but Left Money and Instructions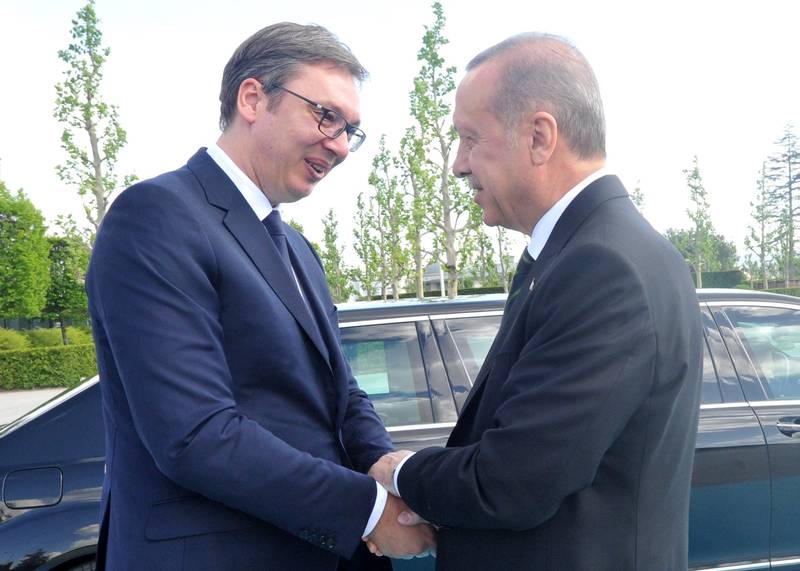 Aleksandar Vucic, Recep Tayyip Erdogan | © Serbian Presidency
Serbia between the Past and the Present in Its Draft National Security Strategy