Nikola Gruevski's party heads towards third term in office
Evelina Topalova, 7 June 2011

Macedonians apparently like the status quo or simply do not see any alternative to the current government. This has been proved by the results from the June 5th parliamentary elections that will most likely guarantee a third term in office of the VMRO-DPMNE of Prime Minister Nikola Gruevski.
His conservative party, together with its coalition partners, managed to get 53 seats plus the three seats reserved for the Diaspora. The main opposition party SDSM of former President Branko Crvenkovski remains a second power in the 123-seat parliament, increasing the number of its lawmakers (along with its partners) from 27 to 42.
The two main parties of the ethnic Albanians - the Democratic Union for Integration (junior partner in the ruling coalition) and the Democratic Party of Albanians scored respectively 15 and 8 seats.
The vote was marked by extremely high turnout of 63,48% which is the highest percentage in nine years and comes to show that the parties have succeeded in persuading voters that these elections are important and each ballot is essential. The aggressive pre-election campaign has also contributed to the high turnout, analysts say.
Several smaller parties failed to pass the threshold to enter parliament. The leader of one of them - the Liberal Democratic Party - Jovan Manasievski tendered his resignation after the debacle.
In the first reaction following the vote late on Sunday VMRO-DPMNE leader

Nikola Gruevski interpreted the election results as a vote of confidence to his party, as being the one capable to lead the country out of the economic crisis. According to him the priorities of the next government will be strengthening the economy, agriculture, attracting foreign investments and creating new jobs.
The good news from these elections is that fears of violence did not come true. A major change in government's course cannot not be expected during the third term in office of the VMRO-DPMNE.

On the other hand, SDSM's strong performance at the elections should not be underestimated and should be viewed as an alarm bell by the authorities for a change in people's moods and growing dissatisfaction with the reform course.
The new-old ruling coalition will face the same new-old issues to resolve - dealing with rising unemployment of above 30%, implementation of economic reforms and clearing the way for NATO accession and opening accession talks with the EU.
Western Balkans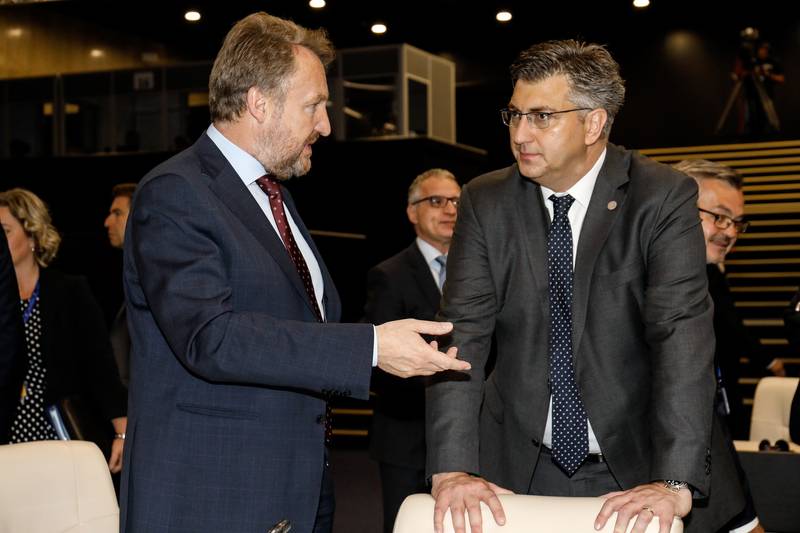 Bakir Izetbegovic, Andrej Plenkovic | © Council of the EU
In Sofia, EU Closed the Door to Enlargement but Left Money and Instructions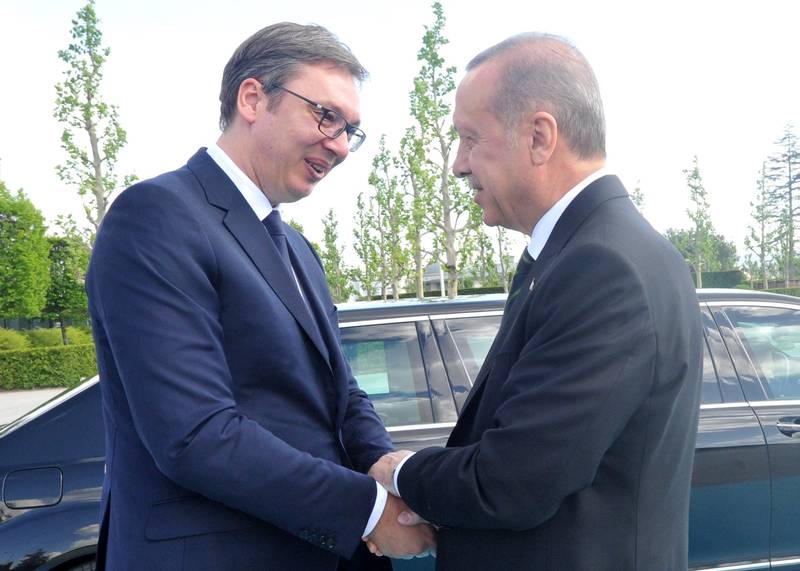 Aleksandar Vucic, Recep Tayyip Erdogan | © Serbian Presidency
Serbia between the Past and the Present in Its Draft National Security Strategy