'Linguistic' disputes rattle Montenegro's political stage
Evelina Topalova, 1 September 2011

Montenegrin, Serbian or Mother Tongue to be called the official language taught in Montenegrin schools. This ostensibly linguistic dispute, between the ruling parties and opposition, could endanger not only the new school year but Montenegro's EU bid as well. Heated debates over the issue have been held for months but they reached a climax on the eve of the discussions on amendments to the election law, whose endorsement was conditioned by the opposition to passing changes to another law - the one referring to education.
Some opposition parties believe that the most acceptable and neutral option would be to call the subject Mother Tongue and Literature. The law stipulates that education in schools is provided in Montenegrin language which pro-Serb parties see as an assimilation attempt. Prime Minister Igor Luksic has demonstrated some flexibility by saying that if the opposition unified behind one suggestion it could be discussed. His offer is the subject to be called Montenegrin/Mother Tongue and Literature, with the option to choose Montenegrin/Serbian language. Representatives of the opposition, however, insist that Serbian language should be granted equal status to Montenegrin.
Statistics vs Language
If we look at the results from the latest population census conducted in April we will see that Montenegro's population accounts to 620,029 people with 278,865 of them (45.0%) declaring themselves as Montenegrins, while 178,110 (29.0%) - Serbs. What is interesting in the statistical data is the fact that 37.0% of respondents say that they speak Montenegrin, while Serbian speakers total 43.0%.
One of the possible explanations could be that the Montenegrin language is still in a process of codification. The alphabet has seen two new letters added, "typical for the Montenegrin", thus increasing it to 32 letters. Montenegrin is declared official language of the state in 2007 in the new constitution passed after the 2006 separation from the union with Serbia.
Linguistics and/or European Integration
Linguistic quarrels that seem, at first sight, harmless could turn out to be a serious

problem for the government as Montenegro is running out of time and needs to pass as early as possible the election law, which is seen as a key for the country's further EU integration process. Montenegro was granted an EU candidate status last December but failed to get a date for opening of the accession talks.
Dispute over language taught in schools has shifted public attention away from the more important election law. A two-thirds majority is needed to pass the legislation. EU Enlargement Commissioner Stefan Fuele has reminded that passing the law would be a test for Montenegrin parties' readiness to put into practise their commitment to the EU integration. Among others, Brussels insists on more tangible results in the fight against organised crime and corruption in order to give a green light for opening of the accession talks.
Western Balkans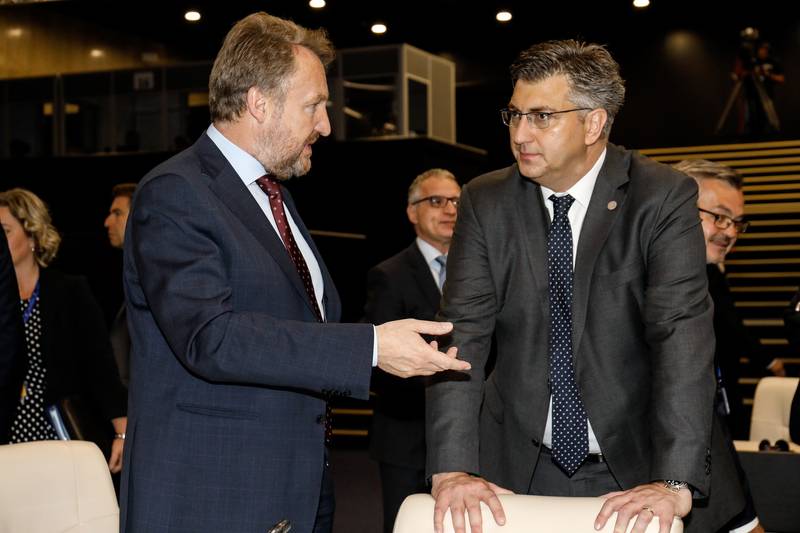 Bakir Izetbegovic, Andrej Plenkovic | © Council of the EU
In Sofia, EU Closed the Door to Enlargement but Left Money and Instructions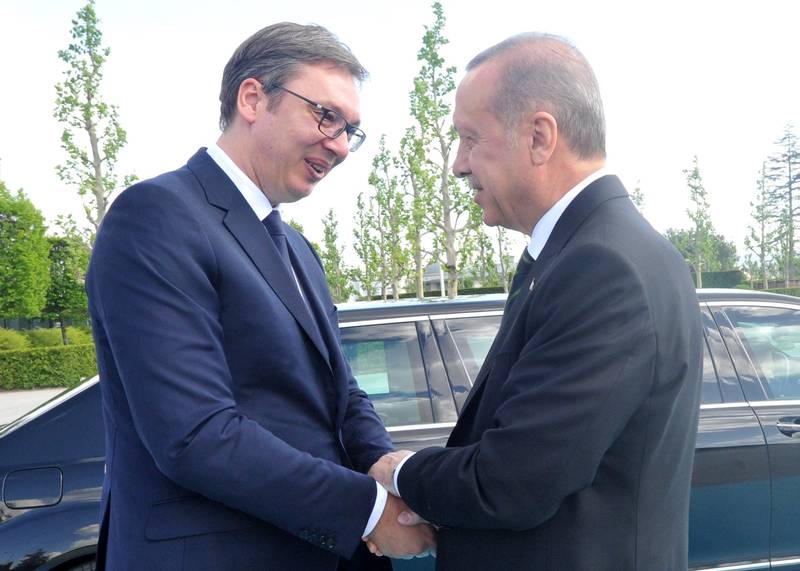 Aleksandar Vucic, Recep Tayyip Erdogan | © Serbian Presidency
Serbia between the Past and the Present in Its Draft National Security Strategy