Lack of funding hinders entrepreneurship
Adelina Marini, 12 June 2010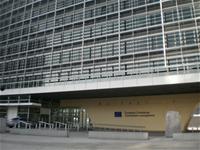 Almost half (45%) of the European citizens want to be their own bosses if they could. This number though is still lower than the US where 55 per cent of the population prefer self-employment. These are the results of a research of the European Commission. The poll shows however that the number of the Americans that would like to be their own bosses has dropped by 6 points since 2007. The explanation of these data is that 73% of the American citizens (against 49 per cent in the Eu) claimed they have a good opinion about entrepreneurs.
The aim of the research was the European Commission to get a clearer picture about entrepreneurship, to identify the reasons why people would start a business of their own and also to find the obstacles that prevent such a decision. The results of the research, held in 2009, will be used by EU's executive for strategic purposes - forming of policies. An interesting detail is that the poll for the first time includes countries from Asia (China, Japan and South Korea). The Asian data show that the highest level of self-employment is in China - 71 per cent, while in Japan the score is the lowest - 39%.
According to the Industry and Entrepreneurship Commissioner Antonio Tajani, who is also a vice president of the European Commission, the entrepreneurial potential in Europe had not been fully used. And no matter the poll shows 45% readiness of the European citizens to start a business of their own, reality shows much worse results - on average 10 per cent are self-employed people up to date.
In the EU in general the results vary a lot. Greece and Cyprus are much above EU average and even higher than the US. In Slovakia, Belgium and Denmark only one third or less are interested in entrepreneurship.
The research also shows significant variations in gender. Men and younger people are much more inclined to self-employment than women and elderly people. In the same time the research makes it clear that if a person had grown up in an entrepreneurial family and lived in a city area, this has a serious impact on his wish to start a business.
Usually the lack of funding is the biggest obstacle before those who want self-employment. Another interesting fact is that a sudden appearance of money (heritage for example) is not a sufficient reason for starting a business. However, there are significant variations among the countries.
More articles from

euinside