Investments in education are a critical factor for economic growth
Adelina Marini, 2 November 2010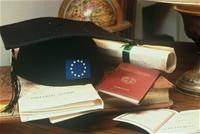 Against the backdrop of the deepening differences in the economic growth of EU member states, it is now being realised that a major element not only in economic recovery but also in development is education. This is clearly seen in the fact that the Council of EU finance ministers (Ecofin) deliberated at its session on October 19 on a report from the Economic Policy Committee and the Commission regarding public expenditure on tertiary education. The report is very detailed and broad, saying that the systems of higher education, as well as their financing, vary significantly across EU member states. Not only this, but also the way in which students are being recruited, the way universities are managed and the way professors are being hired or fired.
The document is 132 pages long and is prepared under a Council's recommendation from May 14 "to continue their sectoral analysis, with a view to assessing in more detail the efficiency and effectiveness of public spending on R&D [research and development] and education. Given the strong relationship between higher education and productivity as well as growth, it would be desirable to develop appropriate performance measurement tools in order to assess its efficiency and effectiveness", is written in the Council's conclusions.
Ecofin underlines in its conclusions, where the most pages are dedicated on this issue, that improving the efficiency and effectiveness of public expenditure on tertiary education would also require action at the earlier levels of education which lay the foundations needed by students to advance to, and progress in, tertiary education. Therefore, as written in the conclusions, interventions at these earlier stages may therefore be very cost-efficient.
Separately it is being pointed out that reform of tertiary education systems in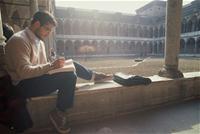 particular governance aspects, has the potential to raise the effectiveness of public expenditure. From the report it becomes clear that tertiary education systems are more efficient when tertiary education institutions have basic autonomy and flexibility, in particular staff policy and financial autonomy. Higher levels of autonomy, accompanied by appropriate mechanisms to ensure accountability, can help increase education and research productivity provided the right conditions are in place, such as financial incentives for good staff and student performance, sufficient ability to attract and retain qualified staff, sufficient capacity to meet demand and adequate levels of resources (from public and private sources).
Ecofin notes another important conclusion from the report, which is that aside from moving towards more effectiveness of tertiary education, it is necessary long-term funding to be ensured. "In this respect, attention should be given to the fact that population ageing may bring additional pressure to bear on tertiary education financing for three main reasons: first, it will raise the need for periodic education and retraining, as working lives gradually lengthen.
Second, education and training will become increasingly important in achieving the productivity growth needed to ensure strong economic growth. And, third, future costs of tertiary education will also increase in line with the expected upturn in enrolment due to higher participation rates".
For this reason the 27 finance ministers note that the introduction of private funding for tertiary education must be seriously considered. The case for an increase in private funding sources is considerably stronger in situations where limited public funding acts as an excessive constraint on the number of students. In the meantime, it is pointed out that if increases in tertiary education funding come from higher student fees, it is critical that a well-functioning system of grants and/or loans is
set up to ensure access for poorer students.
Ecofin accepts the conclusions in the report by underlining that there is a strong need for highly qualified labour in the EU and reaffirms its commitment to the Europe 2020 benchmark, the new 10-year economic strategy of the Union. Again an old truth is being reminded, that labour market and educational policies are closely interconnected: "returns to education are lower when labour markets are less rewarding of high skills, even though these skills may be needed to strengthen the growth potential from a long-run perspective", is written in the conclusions from the last session of the Ecofin, at which Bulgaria was represented by its permanent representative to the EU Mr Boyko Kotsev.
The Council also underpins that it is urgent in a period of significant budget consolidation, efficiency and effectiveness of public spending to be increased for tertiary education through better management. Furthermore, the Council invites member states to consider the necessary reforms and the Commission to factor these findings into its analysis and proposals in the frame of the Europe 2020 strategy. Besides, the Commission is invited to take account of their implications in all relevant EU policies aimed at supporting job creation, promoting technological progress and enhancing the long-term potential growth of the European economy.
Selected quotes from the report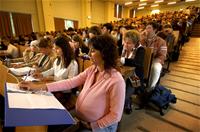 "The literature provides evidence of the benefits of education to individuals and society. For the individual, education attainment is a key determinant of earnings and has a significant effect on labour market outcomes (de la Fuente, 2003, CHEPS, 2010). Moreover, the returns to the individual have increased strongly in the past few decades in many countries, contributing to wider income inequalities between people with different education attainment".
"Investment in education is a critical factor for aggregate productivity and economic growth. This is because growth is based on technical advances that demand more skilled and qualified workers. Investment in education also delivers non-monetary benefits, such as higher life-expectancy for more educated people, greater participation in civic and social life, enhanced social cohesion and reduced crime".
"Education accounts for a sizable share of public expenditure in most Member States. The research surveyed in this report overwhelmingly indicates that this expenditure is associated with higher economic growth (some studies estimating that an additional year of average school attainment raises productivity by 6.2% and by a further 3.1% in the long-run through the contribution of faster technical progress)".
Selected facts from the report about Bulgaria
- Bulgaria, Poland, Latvia, Lithuania, Romania, Slovakia, Hungary: relatively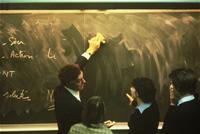 low public expenditure per student, study places are either State-funded or fee-paying, typically specialised in teaching and relatively low efficiency;
- The transition into the labour market provides an indicator to educational success, as examination results are not available at tertiary level on a comparative basis (such as in secondary education). Graph 2-8 and Graph 2-9 below illustrate the benefits of education to the individual in terms of employability. The gains are particularly large in Bulgaria, the Czech Republic, Lithuania, Hungary, Malta, Poland or Slovakia;
- The United Kingdom, Ireland and Lithuania have the largest numbers of graduates per capita, well above the EU average, while the numbers are comparatively small in Cyprus, Germany, Austria, Bulgaria and the Czech Republic. The number of publications per capita is highest in Sweden and Finland, while it is in the lower bound in Bulgaria, Latvia and Romania;
- The countries with the highest production per capita (Finland and Sweden) are also countries with a large academic staff. Productivity of the academic staff is above average. Some countries achieve above average production per capita (the Netherlands and the UK), essentially due to a high academic staff productivity, while displaying a smaller than average academic staff. A third group of countries, while employing an above average academic staff, produces below average. This group includes Spain, Portugal, Hungary, Slovakia, Estonia, Poland, and Bulgaria;
- In 2007, public expenditure on tertiary education accounted for about 22% of the total public expenditure for education, with shares about 30% or above in Denmark, Finland and Greece. Public expenditure per student is above 10,000 EUR PPS in Germany, Sweden, the Netherlands, Cyprus, Austria and Denmark, and close to 10,000 EUR PPS in Finland, Ireland, France and Belgium. It is below (and close to) the EU average in Italy, the Czech Republic, Portugal, Spain and the United Kingdom. In the other Member States, public expenditure per student is below 5,000 (and below 3,000 in Bulgaria, Poland, Latvia, Lithuania and Romania).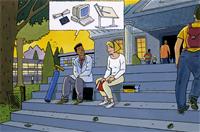 Unfortunately Bulgaria is not mentioned among the countries that currently hold reforms of tertiary education system, although it is noted that for the past decade almost all EU countries either hold such a reform or are preparing new higher education legislation, or it is already in parliament.
The fact that the Ecofin is dealing with this report and has dedicated most of its space in the conclusions on it, shows clearly the necessity for more purposeful efforts to improve tertiary education systems in the EU in order to ensure sustainable economic growth. Regretfully, however, education is entirely within the national prerogatives of member states and on an institutional level only recommendations can be made, analyses and programmes.
So, what we have left is to rely that at some point in the future we will have a government that not only in words but with actions too will realise the necessity of strengthening education in Bulgaria, to reform it in such a way that would ensure various opportunities for further education, skills attainment or qualification. Because, as pointed numerous times, our country can no longer consider low costs of labour as an advantage. We expect and we need more.
Education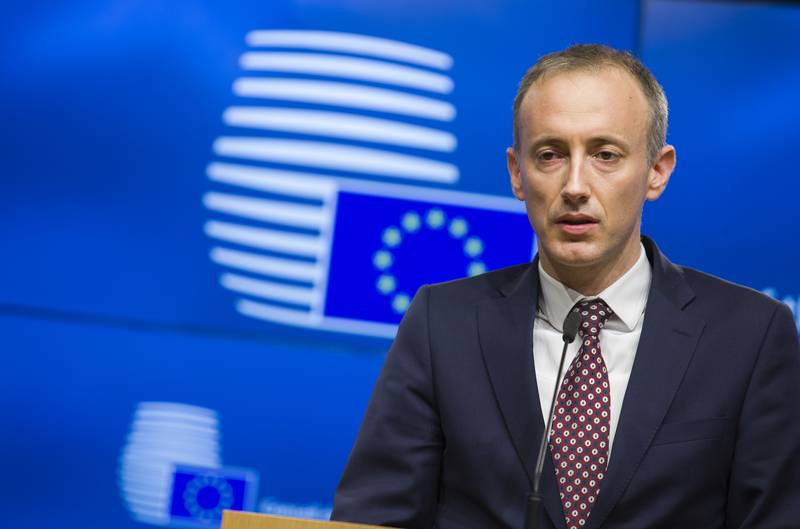 Krasimir Valchev | © Council of the EU
Commission Wants Education To Top the EU Agenda but the Council Is Wary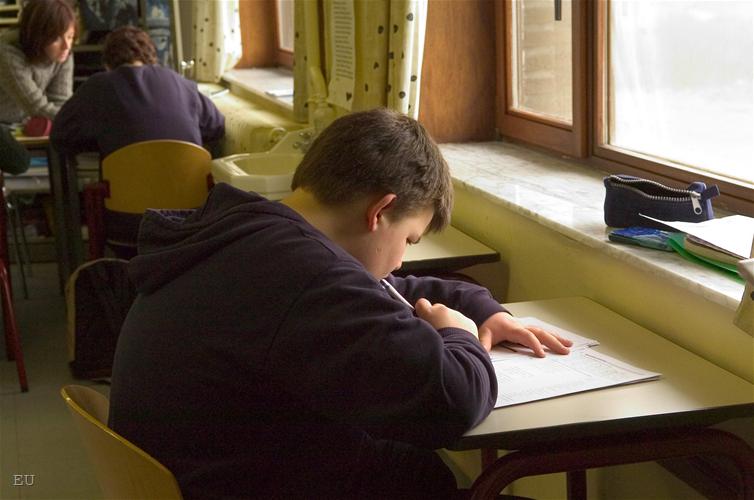 | © EU
Literacy and Smart Growth - Together in Good and Bad