Few parties rally for economic policy ideas
Adelina Marini, March 23, 2010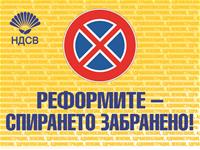 In the wake of unconvincing an chaotic government's actions to take the country out of the crisis, as well as the lack of a clear vision how the economy should develop in the future, few small Bulgarian parties started filling the gap by introducing their economic views. First was the small right party DSB (Democrats for Strong Bulgaria) which is part of the Blue coalition, lead by the former prime minister Ivan Kostov. They presented their anti-crisis programme, followed by the UDF (the other part of the Blue coalition - Union of Democratic Forces), led by Martin Dimitrov. And on Monday the liberal party NDSV (National Movement for Stability and Progress of the former tsar Simeon Saxecobourggotta) announced their plans for exiting the crisis.
An interesting detail is the similarity in the visions of the right DSB and the centre NDSV. They outline as very important the fast and regular payments of the state debt, investments with anti-crisis effect, transparent and fair rules for the business, tightening of fiscal discipline and tackling corruption.
The NDSV are also calling for fast return of state's loans and more: protection of middle class, non-increase of taxes and social securities, reforms in lagging sectors. DSB are focused on European funds absorption as well.
And, according to the UDF, putting an end to ineffective and nontransparent spending of public money is of utmost importance. They also call for the creation of a National Anti-crisis Centre. The party of Martin Dimitrov claims that freezing work on the second nuclear power plant in Belene will also help the budget. Administrative reform, energy efficiency investments, innovation are other priorities of the UDF.
Unlike the right parties DSB and UDF, however, the NDSV is not only proposing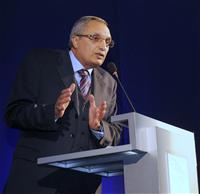 an anti-crisis programme, but is also planning advertisement campaign to promote it and gain the support of citizens, convincing them that "economy should be of utmost interest right now, as well as protecting human resources".
Employers' associations and trade unions presented plans for dealing with the public finances crisis too (the expectations are that the budgetary deficit might reach 1 bn levs (500 mn euro) for the first 3 months of the year). The government is going to present its own exit strategy later today, which caused various speculations and even outrage.