Either a Strong European Prosecutor's Office, or None
Adelina Marini, October 27, 2015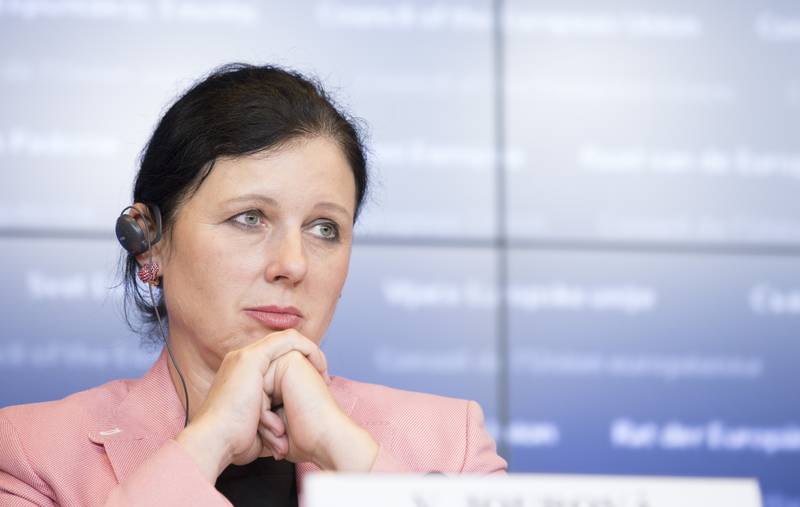 After they froze all work on half of the articles of the draft regulation for creation of an European Public Prosecutor's Office (EPPO) the Ministers of Justice demonstrated they are unable to come to an agreement on the second half of the regulation either. During a consecutive public debate in early October, ministers once again started to voice objections on certain articles and make demands, which demonstrated unwillingness to create a true supranational European Prosecution, which would deal with European funds fraud. This caused an emotional outburst from the Italian Minister of Justice Andrea Orlando, who was backed by his Austrian colleague Wolfgang Brandstetter and Commissioner on Justice Vĕra Jourová (Czech Republic, ALDE).
During the Council on Justice and Home Affairs on October 8th, the ministers discussed a proposal by the Luxembourg presidency that further fragmented the text. Articles 24 to 37 of the draft regulation were placed at the negotiation table, which cover trans-border investigations, the review of crimes by national courts, and the procedural rights of suspects and accused. However, articles 34 and 36, which cover judicial review, were omitted. Furthermore, the presidency separated the second half in two groups. Four articles, having to do with trans-border activities, got lumped into one group, and all the rest in another. Luxembourg Minister of Justice Felix Braz was hoping that the partial general approach to all will be approved, but this turned out to be impossible to do.
The most controversial article turned out to be Article 25, which allows for trans-border investigations. Commissioner Vĕra Jourová urged the ministers to approve a common "tool box", as this would create common standards for suspects. Among these tools is interception of electronic communication, which turned out to be a problem to some states. Ms Jourová proposed that the regulation lists the serious crimes, for the investigation of which interception of electronic communication would be allowed. Another controversial article turned out to be Article 31, which deals with the admissibility of gathered evidence. The Czech Commissioner expressed regret that the presidency's text contains a footnote that refers again to national systems. "The admissibility of the EPPOs evidence should not depend on the procedures of potentially 25 different national laws. This will hardly improve the current fragmentation, in particular in cross border investigations", she said at the beginning of the discussion, streamed live on Internet.
The Justice Commissioner is of the opinion that the sole test for admissibility should be the Charter for Human Rights, and not national legislation. The discussion started pessimistically with the first statement. Portugal spoke first and put forward a fundamental problem. Lisbon is worried for the principle of separation of powers and Articles 29, 30, and 33 directly affect this key principle to Portugal. The Luxembourg minister of Justice said, however, that, at this stage, there could be no solution to this problem. He thinks that the issue, raised by Portugal, does not affect specific members, but is of a more universal nature. Mr Braz ensured that at a later stage the issue will be raised again.
A fundamental problem arose from Malta as well, referring to Article 31. According to Malta, it is about a situation, in which evidence, gathered at one member state, will be reviewed by a court in another one. The Maltese rules for admissibility of evidence are set in the national and legal tradition of the state. A major problem is, for example, that the Maltese judicial system provides for a trial by jury. "This is not a question of tweaking a piece of legislation, which we are ready to do, but we're speaking about the entire legal system and tradition." The presidency pointed out, however, that Article 31 mentions that different legal systems and traditions of member states are respected. Minister Owen Bonnici said that this was not enough. What is needed is that this part of the provision be included in the operational part of the regulation.
According to Germany, the closer the ministers come to an agreement, the harder it gets. Berlin posed the problem with intercepting electronic communications, although the case is more of a technical nature. Intercepting telecommunications is a measure that is applied in investigations in Germany, but only when they concern very serious crimes like murders, assaults, and in some cases fraud. The draft, presented by the presidency, lacks proportionality, thinks Germany. Thus, at this stage, the state cannot change its own legislation in order to apply the EPPO regulation before there is clarity, regarding what conditions will be necessary to apply interception. There is a problem with that in Cyprus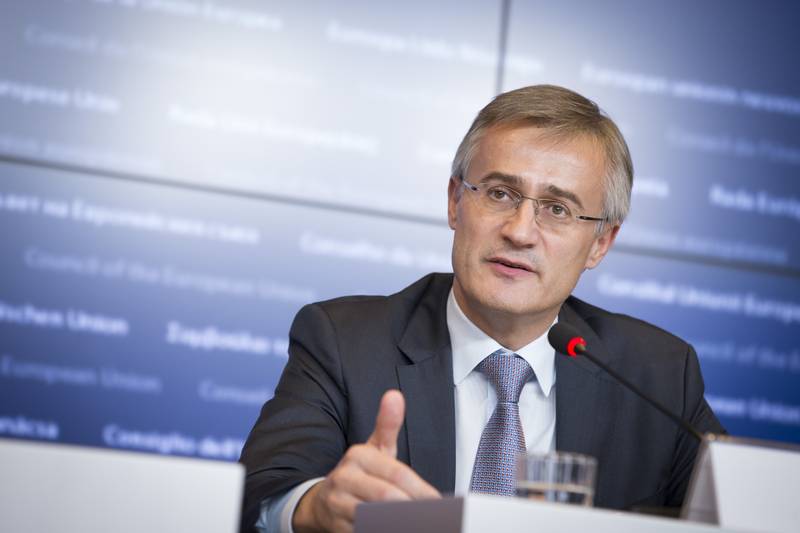 as well, according to which interception should be among the exceptions, for otherwise it would be in conflict with the Cypriot Constitution.
Some states expressed agreement with the suggested texts, like Poland, Slovakia, Romania, Estonia, Czech Republic, Latvia, and Bulgaria. Some of them reminded, however, that their support is hostage to the principle that nothing is agreed until everything is agreed on. Hungary pointed out several technical issues, while Sweden announced that it could support all articles with the exception of Article 25, mainly due to interception. Spain, on the other hand, fully dismissed Article 26a. The Luxembourg presidency joked that obviously the Council is working by the reverse principle – we do not disagree on anything until we disagree on everything. The Netherlands did admit straightforward that at the moment the political situation in the country does not allow for a decision to be made on this issue. Moreover, the Dutch representative insisted that the text on the meeting says that a "broad consensual support" was achieved, like in the previous meeting.
Multiple objections and specifics enraged the Italian Minister of Justice Andrea Orlando, who made a long critical speech, starting with the words that he is extremely worried. "We've got to the stage where we should be fine-tuning and trying to reach a common position but by doing so we may actually be undermining the very reason for the EPPO being set up", he said.
According to him, there is a clear and present danger that the next bureaucratic structure is created, that will be powerless. "Everybody is protecting jealously their own instruments to fight crime but we should all realise that in individual member states we don't have the means to combat these phenomena", continued the Italian minister, appealing to take notice of the Italian experience with organised crime. "And I'm speaking as coming from a country where we've seen the tentacles of organised crime reach right across the country and throughout the EU. Through fraud in the EU, those criminal organisations have increased their ability to affect financial flows and upset the market. We have experience in this. For far too long we've underestimated this in Europe. This phenomenon has built up and is spreading right through the continent now. I really think that this time we gave an adequate response to this phenomenon. And this is not from a country that is trying to impose something on other countries. My country is worried because we know what this kind of thing can do", explained Mr Orlando.
On several occasions he stated that he is being blunt with his colleagues and that currently the momentum is towards having the EPPO serve as a ceremonial headgear only, which would, in his words, discredit the very foundations of the EU itself. It is better we do nothing than creating a weak institution, he said. His worries were shared by Wolfgang Brandstetter as well, and by the Bulgarian Minister of Justice Hristo Ivanov. "I would also like to concur with the statement of our Italian colleague, not only in the part where we are to make an effort that the EPPO is truly effective, but also in his warning for the power of organised crime. It is truly extremely important that we acknowledge the realities we find ourselves in and which are overtaking us very fast", said Mr Ivanov and proposed that if a full support cannot be achieved, then at least a wide support in principle be expressed for the texts proposed.
Because of the lack of progress Vĕra Jourová was disappointed at the end of the discussion that went on for a little over an hour. "Here's a danger of gradual dismantling of the functions of the EPPO, decreasing ambition as Andrea, Christian and many others spoke about today. […] We must make sure that we are not working on something which will be weak, I would even say impotent. Something which will be useless EU institution. It would be a pity, as Wolfgang said. I would be harder - it would be a fatal mistake if we do this because not only money is at stake. Establishing something weak will be incredible wasting of our own money but it will be also hazardous for the trust of the EU citizens", she said and one more time urged on working for a strong and effective construction. From the very start of the discussion the Luxembourg presidency warned that a fragile balance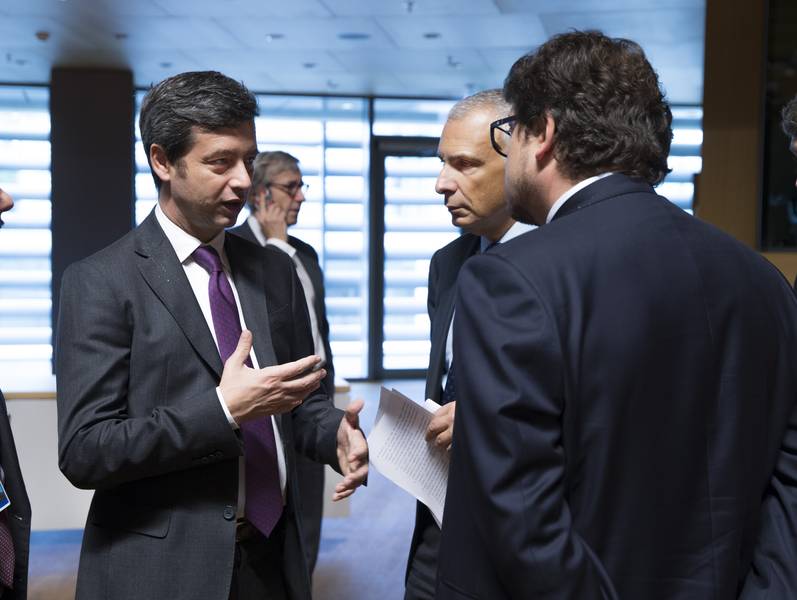 had been achieved with the texts that it had proposed. It would be extremely difficult for any type of change to be made without tipping the balance.
With the discussion ending in this manner, the adoption of one of the bravest integration proposals of the European Commission will not only not happen on time (starting work from January 2016), but it is getting even more uncertain whether agreement will be reached at all. The Luxembourg presidency will continue to look for a solution of some key issues, but this will happen only after an agreement in principle has been reached on the full regulation. And considering the first half of it is practically frozen, this sets a quite distant and foggy horizon in front of the initially ambitious, but currently quite trimmed project.
Translated by Stanimir Stoev