Daniel Mitov: The Plan for Bosnia and Herzegovina Cannot Be Applied for Macedonia
Adelina Marini, December 17, 2014
Bosnia and Herzegovina is a special case and the EU's new approach toward the country is not applicable for any other of the candidate countries from the Western Balkans but also from the Eastern Partnership if, at some point in the future, such a process begins for them as well, said Bulgaria's Foreign Minister Daniel Mitov in an interview with this website after the end of the meeting of the EU foreign ministers on 15 December during which, for the first time, have been adopted conclusions in support of the initiative of some member states to boost the integration process of Bosnia and Herzegovina. Mr Mitov said that Bulgaria insisted the conclusions to explicitly say that Bosnia and Herzegovina is an exception. Such a text, however, cannot be found in the document. The plan for BiH or any other similar plan cannot be applied for Macedonia, the minister believes.
However, this does not mean that Macedonia is isolated. There is a lot of talk about the former Yugoslav republic and everyone is trying to help the country but in the end of the day it is up to the country to help itself, which is valid no only for the finding of a solution of the name dispute but also for the signing of an agreement of friendship with Bulgaria. In the same time, Daniel Mitov said that the integration of all Western Balkan countries is a huge priority for Bulgaria. "They are our neighbours whom we hope one day to be part of one common family with. Bulgaria will invest huge efforts to help all the countries that aspire for membership with its experience - both positive and negative". He added that he had urged all his colleagues in the Council to prevent the countries from the region to feel isolated. They should feel the presence of the European institutions and the European minsters and leaders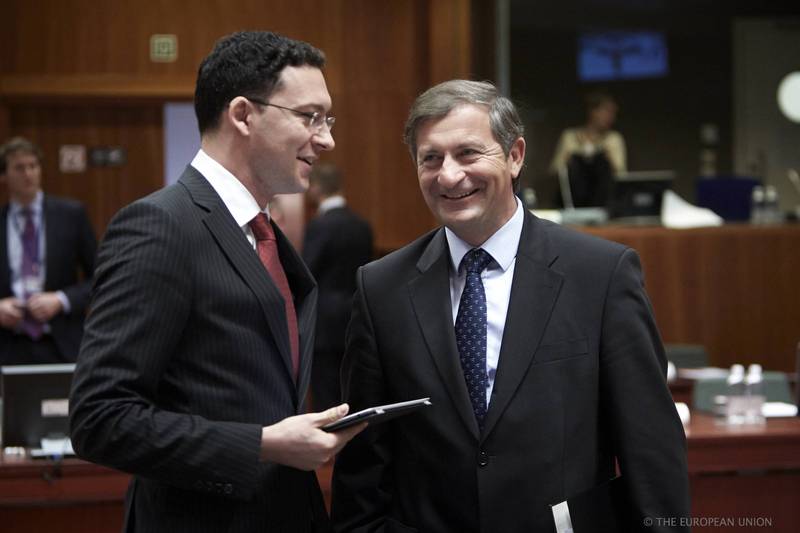 should visit these countries more often to allow the Western Balkan countries to feel involved in the process.
Regarding the risk for the European integration of the region stemming from the deteriorated relations between the EU and Russia, the Bulgarian top diplomat pointed out that it is very important not only to open and close chapters but also to ensure alignment with the European common foreign policy. Otherwise, he said, "it will be very difficult for us to find arguments for the enlargement".
*The attached video file is in Bulgarian language