Croatia Is in High Tourist Demand but There Are Downsides
Adelina Marini, 13 April 2018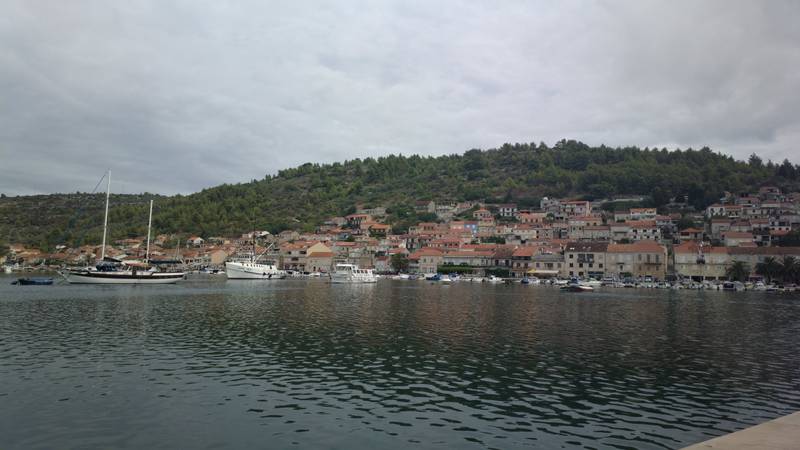 In the past years, Croatia has turned into one of the most attractive tourist destinations in the EU, outperforming its competitors from the Northern Mediterranean (Cyprus, Greece, Italy, Malta and Spain) in attracting international tourists. According to the Croatian ministry of tourism, 2017 was another year in a row that broke tourist records. From January to December, 18.5 million arrivals were registered, which is a 13% growth. Overnights were 102 million, or 12% growth. Duration of stays in Croatia was on average 5.3 days in 2016, whereas in Cyprus it was 6.3, in Malta 5.9, in Spain 4.8 and in Italy 3.6.
And according to the European Commission economic directorate, in 2016, foreign tourists spent in Croatia 45.5 billion euros which is 19% of the country's gross domestic product and is more than 35% of its export revenues. International demand for Croatian tourism is the most elastic in terms of income compared to the other destinations in the Northern Mediterranean. European Commission analyses show that with every point increase of EU GDP the number of arrivals increases by 4.3% in Croatia, 4.0% in Greece, 3.8% in Spain, and only 2.8% in Italy. Croatia attracts tourists with lower income. Those arriving from Central and Eastern Europe spend roughly 55% less per night per person in comparison to tourists from the 15 richest EU members. In other words, Central and Eastern Europeans spend around 62 euros per day per person whereas the Western Europeans spend more than twice more - 140 euros.
Croatia's tourist attractiveness, however, has downsides described in detail in a document about the Croatian tourist industry by the Commission's economic directorate, published in March. The document concludes that tourism is a strategic sector for Croatia and that the country's economy is strongly dependent on it, although it cannot fully take advantage of it. There are several problems. Croatian tourism is highly seasonal. In 2016, 75% of the overnights were concentrated in only three months - July, August and September. This is due to Croatia's geographic position compared to the other southern Mediterranean destinations. Greece, for example, also has a highly seasonal tourism but the season is much longer - it starts in April and lasts until the end of October.
The high seasonality and the season's short life are a major challenge for the local business which works for the tourist sector because it restricts possibilities success in tourism to spill over other sectors in the economy. This leads to strong dependence of tourism on imports. The document's authors, Kristian Orsini and Vukasin Ostojic, point out that high seasonality hampers production expansion and possibilities to satisfy demand during the short summer season. In addition, high seasonality has consequences for employment as 45% of those employed by the tourist industry are temporary workers. This is the highest rate in the EU.
Another problem is that thanks to its convenient geographic location Croatia is the closest destination for Central and Eastern European tourists. According to statistics, the bulk of tourists (90%) come from Europe as those from neighbouring or close countries, like Austria, Germany, Italy, Slovenia, the Czech Republic, Slovakia and Hungary, make two thirds of arrivals and a bit more of overnights. The data of Croatian tourist ministry, presented in January, show that last year Germans made the biggest number of overnights (20.7 million), followed by Slovenia with 10 million, Austria with 7.6 million, Poland with 6.3 million, and the Czech Republic with 5.4 million. Outside Europe, the biggest number of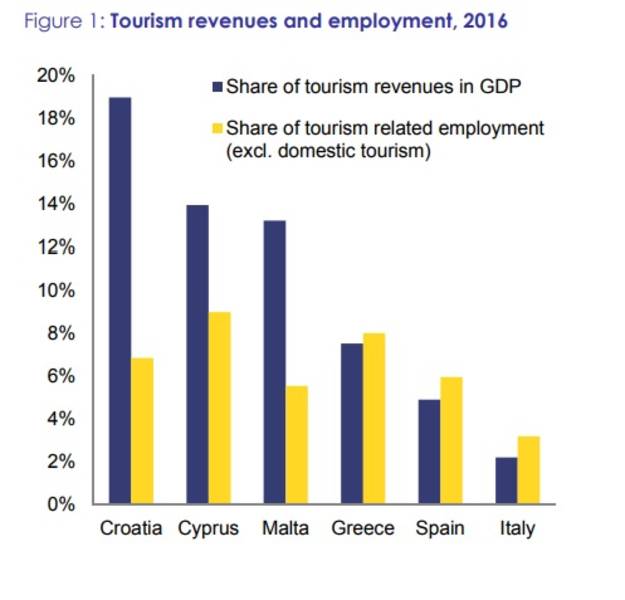 overnights made guests from the US (1.4 million), Australia (667 000), South Korea (533 000), Canada (415 000) and China (237 000).
The problem with European tourists is that more than 90% of them arrive by car which leads to congestions at the borders (and highways), and has negative impact on the environment. The paper is concerned that Croatia is about to reach its full capacity which means that new investments will be made and that may lead to overexploitation of natural resources and could have social consequences. Last year, for instance, the government increased the toll fees for highways during the summer on the back of local citizens who travel for work and because of tourism their costs increase.
When presenting the data for tourism in 2017 in the beginning of the year, Minister of Tourism Gari Cappelli said that his ministry's intentions are this year to continue working on expanding season in Croatia, and positioning the country as an all-year tourist destination. New investments are envisaged, as well as better conditions for tourist workers. In the Commission paper, it is pointed out that a tourist model based on increasing the number of tourists can have negative impact on the environment. The European Environment Agency warned that density of tourism, infrastructure and activities, especially in the Mediterranean, may have irreversible consequences on biodiversity and could lead to habitats deterioration.
Increasing the number of tourists also has an impact on waste generation and energy consumption. Data show that a tourist consumes 3-4 times more water per day than a permanent resident. The agency points out that the most critical sector which requires urgent actions is waste management. In the past years, a lot of low-cost flights opened to distant European countries in Western and Northern Europe. Expectations are that air transport will continue to expand. In the same time, arrivals by train and bus are decreasing. The reason is that the Croatian rail-way network continues to be underdeveloped and is generally very inefficient, the authors of the document note.
euinside in Croatia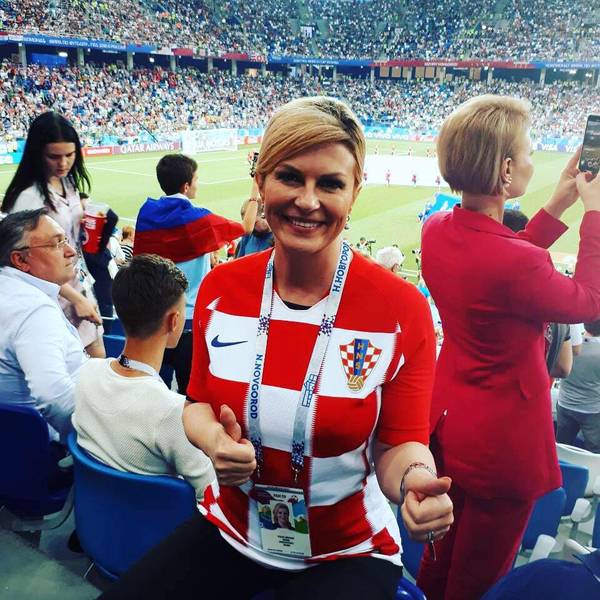 Kolinda Grabar-Kitarovic | © KGK
Croatia's Nationalistic Paradox*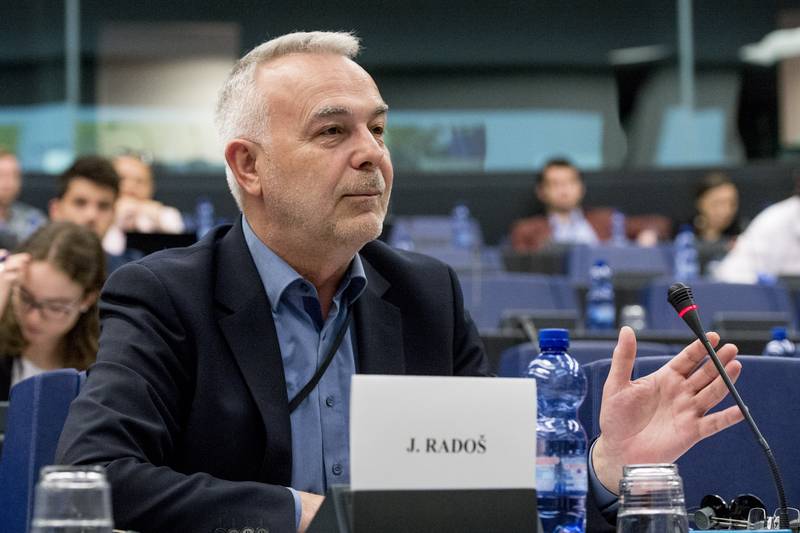 Jozo Rados | © European Parliament
Jozo Rados: The Next European Parliament Could Be Worse