Bulgaria will sign the agreement for "Nabucco"
Adelina Marini, 13 July 2009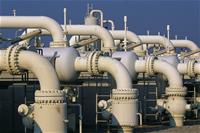 The Bulgarian prime minister Sergey Stanishev will sign today the intergovernmental agreement for the construction of the "Nabucco" gas pipeline during an official ceremony in Ankara. The goal of the project is toe diminish the European dependence on Russian gas. The 3,300 km long pipe will go through Turkey, Bulgaria, Romania, Hungary and Austria. But it is still not clear who will be present at the ceremony, as the EurActiv reports. The Turkish organizers of the event had reported that presidents and prime ministers will be present but without giving any further details.
Another serious problem for the realisation of the project is filling it with gas. The project capacity of the pipeline is 25-31 bn cubic metres per year and the expectations are the it will be finished in 2012. For now the only possible sources that can fill the pipe are Azerbaijan and Turkmenistan but they have quite deep relations with Russia and is not very clear whether or how they will take part in the project. Another candidate for filling the pipe is Iran which has the third largest gas resources in the world but is not appropriate and reliable partner of the EU, even less of the US which also support one way or another the "Nabucco" project.
AN additional obstacle is also the lack of clarity on whether Turkey would agree to be just a transit country and not to increase the price of the gas that goes through its territory. Recently there was an agreement Turkey to be allowed to take 15% of the gas for its own purposes. But there are not any details of the deal, the EurActiv says.
Bulgaria has changed its stance towards "Nabucco" couple of times, by giving greater priority to the alternative project with Russian participation "South Stream". The government information service said that Bulgaria supports "Nabucco" consecutively and actively because this is a priority project of the EU. During the special summit in Budapest in the 27th of January the Bulgarian prime minister expressed a determined political support for the realisation of "Nabucco" in the shortest possible terms, the press service of the prime minister claims.
The Bulgarian government approved on the 28th of May the draft of the Intergovernmental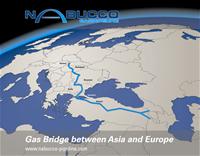 agreement that will be signed today in Ankara and on the 9th of July it defined the Bulgarian section of the pipeline as an object of national significance. The main idea of this term is to cut sharply all procedures for the realisation of the project. In each case, the main work on the project will be in the hands of the next Bulgarian government which is expected to be finally formed on the 27th of July.
However, it is important to note that todays signing does not necessarily mean determination for realisation of the project.
Energy geopolitics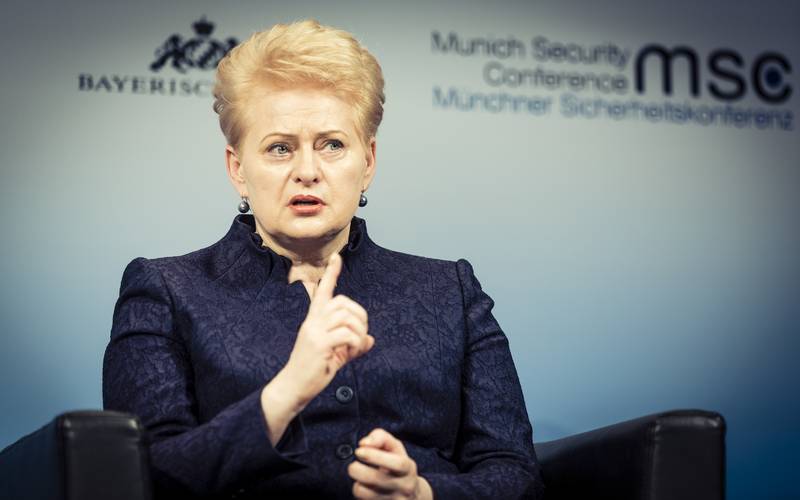 Dalia Grybauskaite | © MSC/Koerner
Dalia Grybauskaitė: Energy Is Not Economy, It's Geopolitics!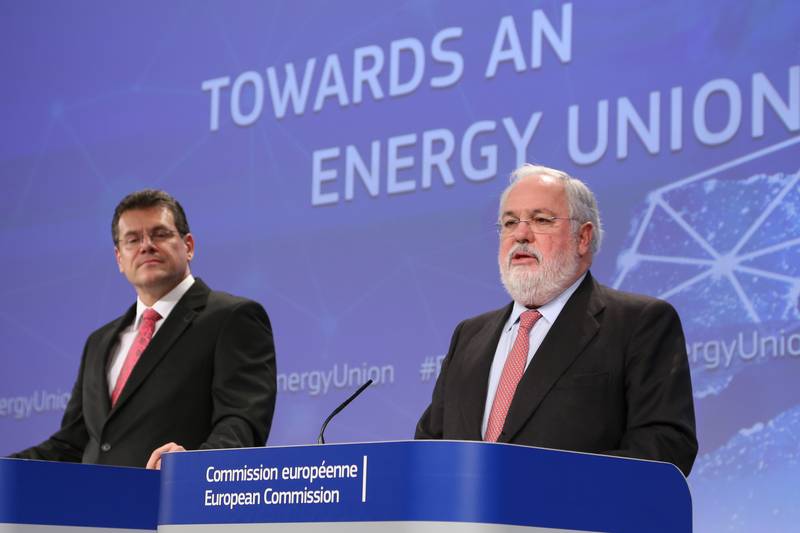 Maros Sefcovic, Miguel Arias Canete | © European Commission
Something Like an Energy Union but Rather Just Another Strategy