Borissov: Brexit Is a Lesson How Dangerous Populists Are
Adelina Marini, June 28, 2016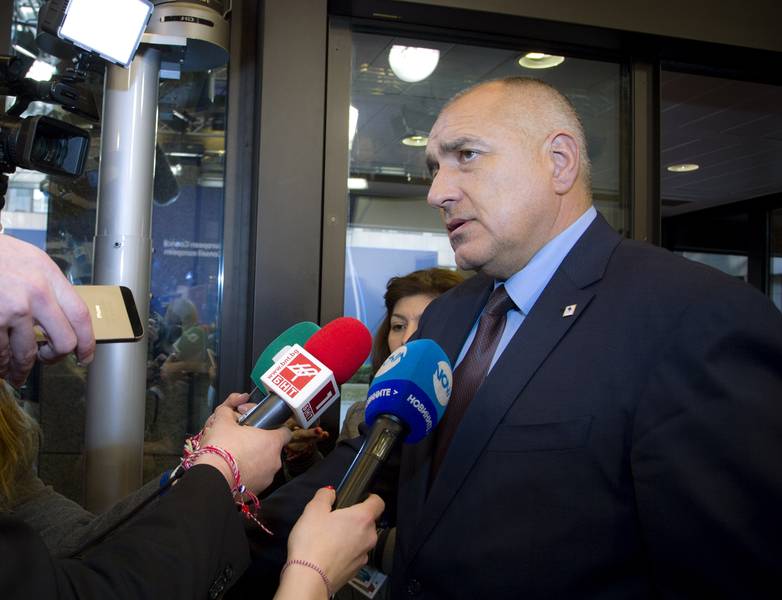 Bulgarian Prime Minister Boyko Borissov sent out sharp criticism towards British populists, stating that Brexit is the result of "populism, untrue facts, outright lies, and misleading people". Brits have lost just overnight their EU contribution for approximately 20 years, he said further upon entering the summit. He indirectly criticised media as well by saying that all populist theses had "mighty media support". "So I hope this serves as a lesson in Bulgaria, in Great Britain particularly, and in Europe. As you have seen, on the very morning populists in Great Britain started backtracking on what they had been saying until the day before".
Borissov believes that the British situation should be addressed with no emotion and with reason, but at the same time with maximum speed, because it breeds uncertainty and lends an opportunity to more and more populists to come out with "all manner of proposals". In his opinion, the European Commission should lead the negotiations for Great Britain's exit, because it has the capacity to do it. The Bulgarian prime minister is convinced that after emotions cool down a good solution for Great Britain will be found.
He refrained from commenting on how he envisages the EU from now on, pointing out that things are very dynamic, but appealed with the EU to abandon double standards and gave an example with Bulgaria's Schengen membership. He reminded that so far both the European Parliament and the European Commission have stated that Bulgaria is ready for membership, but a single state is blocking it. He also said that he has notified his EPP colleagues that until Bulgaria and Romania are accepted in Schengen he cares about nothing else. In his opinion, there is no problem with Bulgaria's Council Presidency, even if it needs to be pulled forward in time. He protested the fact that this is even raised as an issue. "I wish that was our only problem. Perhaps one of the Union's problems is exactly this bureaucracy, administration, huge preparations – what is there in a Presidency to prepare for, so that we spend hundreds of millions?!", he said.
Boyko Borissov expressed his concerns about the elections in the USA by saying he is eagerly expecting them, "because it will turn out that the world will become an even more interesting place after that".
Translated by Stanimir Stoev