Barroso: The EU remains the largest donor to its Eastern and Southern neighbourhood
Ralitsa Kovacheva, 26 May 2011

The European Union remains the largest donor to its neighbours, especially in the southern Mediterranean and North Africa, said the President of the European Commission, Jose Manuel Barroso, ahead of the G8 summit in Deauville. On the eve of the summit the European Commission presented a new neighbourhood strategy entitled "A New Response to a Changing Neighbourhood". The document will be presented by Mr Barroso and the EU President Herman Van Rompuy before the G8 leaders in Deauville.
By 2103 the EU will support its Eastern and Southern neighbours with a total of 7 billion euros. These are grants, not loans, Jose Manuel Barroso stressed. He noted that this money would come only from EU budget, but in addition, Member States were also ready to help on a bilateral basis. On top of that, the European Investment Bank (EIB) is ready to grant loans amounting to 6 billion euros.
The European Bank for Reconstruction and Development (EBRD) will extend its operations to the Middle East and North Africa, starting with Egypt. It expects the amount of loans to reach 2.5 billion euros annually by 2013.

We are putting the largest amount of money on the table, the Commission president said, but stressed: our aid is conditional, more reforms - more money. Thus he indirectly replied to the joint letter of US Secretary of State Hillary Clinton and Treasury Secretary Timothy Geithner, published on the eve of the meeting in Deauville, which calls for greater commitment of Europe and especially the EBRD in North Africa and the Middle East .
President Herman Van Rompuy said he would inform the G8 leaders on the situation in the euro area. Journalists did not miss the chance to ask him whether there would be a restructuring of the Greek debt and whether the EU would seek the US support for a possible additional aid for Greece with the participation of the IMF.

Mr Van Rompuy stressed that the EU would do its utmost not to face a Greek default and would do everything it can to maintain the financial stability of the euro area, but the Greek government must take its own decisions. We are not here to negotiate the Greek package or to seek support from the US or other countries, he stressed.
On the other hot topic – the nomination of French Finance Minister Christine Lagarde for the next IMF head, Herman Van Rompuy said that she could rely on Europe's support. However, he noted that he had not come in Deauville to lobby for the nomination of Ms Lagarde, because, he explained, her CV was good enough, she was a valuable candidate and had a leadership personality.
For more details from the European leaders' press conference see the video below:
The G8 summit in Deauville, 26-27 May 2011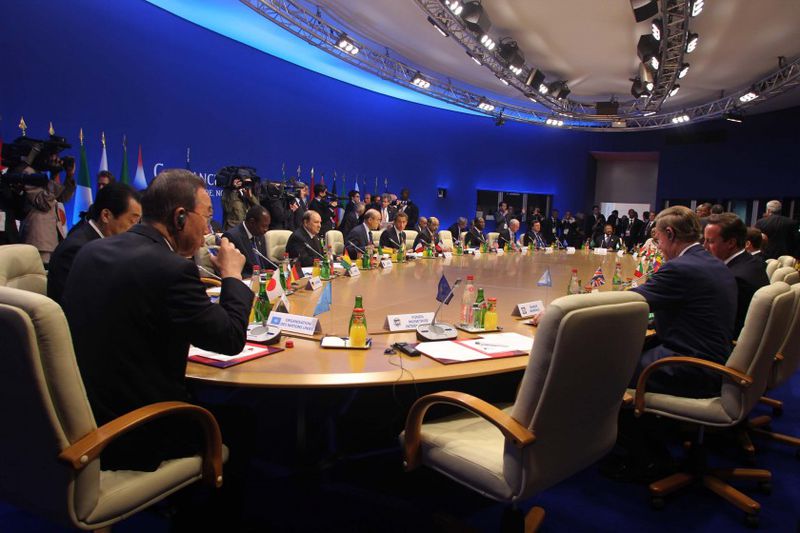 | © © Presidency of the French Republic - C. Alix
EU with a leading role in supporting the Arab spring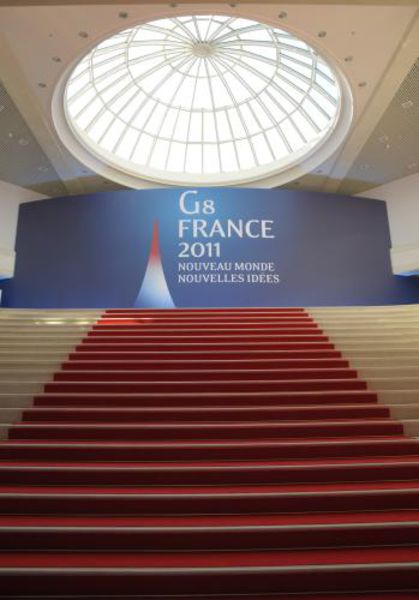 | © European Commission- Audiovisual Services
Barroso: The EU remains the largest donor to its Eastern and Southern neighbourhood