Hungary enforces controversial law on citizenship
Evelyna Topalova, January 5, 2011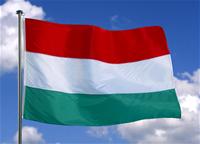 As of the very beginning of its EU presidency, Hungary attracted the attention of the European Commission because of its controversial media law. Brussels said that it was awaiting clarifications regarding the new legislation after suspicions emerged that it could not be in line with the EU standards. As euinside has already reported, the law foresees setting up of a media council in which members are appointed by the ruling party and whose task will be to supervise media and to impose fines in cases when violations of the requirements for "balanced" information are reported.
Another law also caused concern, this time in Hungary's neighbouring countries. As of January 1st a new law on citizenship entered into force. It simplifies the procedure for obtaining Hungarian citizenship for ethnic Hungarians, living beyond the country's borders. The law, passed in May, removes the requirement for people to reside in Hungary in order to obtain a passport. A candidate should only prove Hungarian ancestry and speech of the language. People will also skip a test on knowledge of the constitution and the requirement to have a clear criminal record.
The law does not grant voting rights thus sticking to the electoral legislation in
force that does not allow Hungarians non-residing in the country to vote. More than three million ethnic Hungarians live beyond Hungary's borders, mostly in Romania, Slovakia, Serbia and Ukraine.
Hungary's ambassador to Serbia Oscar Nikovic quoted by Belgrade media said on Monday that some 80,000 Serbian citizens are expected to apply for Hungarian citizenship this year. He ruled out the risk of a mass influx of potential applicants. Nikovic also said he does not expect the law to harm relations with Serbia.
Given the fact that Serbia has a long way to go until it gets membership in the EU, it is quite possible that lots of people are to be seduced by the perspective of obtaining a European passport. Serbs are able to travel visa-free within the Schengen Zone as of December 2009 for a period no longer than three months and do not have the right to work.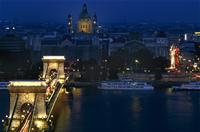 Passing the law in Hungarian parliament sparked sharp criticism from Slovakia. In retaliation the parliament in Bratislava adopted a law designed to strip people of their Slovak citizenship if they apply for a Hungarian passport. The sensibility of Slovak authorities could be easily explained as the country of 5.4 million is home to nearly half a million Hungarians.
Bucharest on the other hand supported Budapest's move. Its reaction is not surprising given the fact that Romania has similar legislation that enables citizens of neighbouring Moldova with Romanian roots to apply for Romanian citizenship.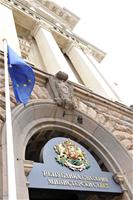 The potential applicants are one million Moldavians, which is a quarter of Moldova's population.
Bulgaria stands modestly against these numbers. According to outgoing minister without portfolio Bozhidar Dimitrov some 21,000 people have obtained Bulgarian citizenship as of the beginning of GERB's rule (2009). Another 40,000 applications are waiting to be reviewed. Dimitrov however stressed that in Bulgaria the law on double citizenship is far more restrictive that the legislation in Hungary and Romania.
0