Spain and Portugal want postponement of the agricultural subsidies alignment
Adelina Marini, 10 July 2010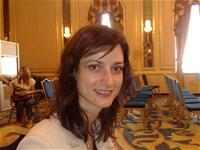 A serious battle is expected to start over the reform of the Common Agricultural Policy (CAP) of the European Union and, unlike previous debates, this time there is a change in the main players. The big "enemies" of the new Member States are now Spain and Portugal, says in an interview for euinside, the Bulgarian Member of the European Parliament Mariya Nedelcheva, member of the Agriculture Committee of the European Parliament. She also said that soon work will start on a comprehensive strategy for Bulgarian Agriculture. I met Mariya Nedelcheva in Sofia after the first report of the Bulgarian MEPs on the occasion of their first year in EP.
euinside: The debate has already started and recently the online discussion has ended, on the reform of the CAP, is there clarity already on possible directions?
Mariya Nedelcheva: There is clarity but next week we will understand better what will happen on a European level because on July 19th and 20th a big conference will take place, which Commissioner Ciolos promised us in January and which is aimed at classifying all the positions (the debate for the last 6 months). I can talk more specifically about what is going on in the European Parliament.
There were intensive debates in the last four months on the first, although not legislative, report of our colleague George Lyon, related to the future of the CAP. 782 deposited amendments! This can tell you about the great interest of each member of the Agriculture Committee. I, personally, in perfect cooperation with the Ministry of Agriculture, have deposited 24 amendments. Quite quickly the basic conflicts have been outlined. Three main points: the first will be what are we actually going to do with the budget - the liberals are for a reduction of the CAP budget, at the EPP we are firmly behind the position the budget to be at least kept because, I repeat - new and new responsibilities are given to farmers (to protect the environment, to take care of cleanness, to fight climate change, to be responsible for quality and food security), all of this needs money.
The second big debate, which has been outlined in this report so far, will be whether we keep the two pillars (direct payments and the development of the rural areas). The proposal of the European socialists is the first pillar to be removed. I am glad that I have the support of my colleagues from the new Member States, and we have to be very strong here and say that direct payments have been here for 30 years and have modernised the farms of the western countries, the old Member States.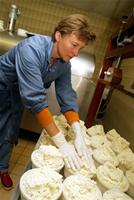 If we talk about European solidarity, let it not be left in words only - now is the high time the new members, like Bulgaria, to benefit from it. Of course, the criteria (for direct payments) will have to be reformulated and I will give you a very specific example of what is happening to the Bulgarian stock-breeders under the system for payment per unit of area - only about 10% of the stock-breeders possess the land they use for pasture. This means that they cannot benefit from the subsidies.
What are doing then? This is a direct injustice. I have already raised this issue with the Agriculture Committee. I realised that they did not know about this specific Bulgarian problem.
euinside: And how should it be changed - payments per animal?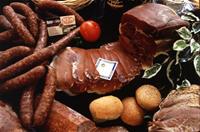 Mariya Nedelcheva: Yes. There are more and more voices about binding subsidies not only to unit of area and quantity of production, but also to the word that is being used - common good. For example farmers, while dealing with farming, are also taking care of the environment, and they should be stimulated for this. So, an indeed great debate is to take place about what common good is.
And the third very important question - the alignment of subsidies of the new Member States with the old ones. And I note with bitterness that in George Lyon's report the year 2020 has been proposed. It would be almost impossible for me to explain to the Bulgarian farmers that the alignment which, I recall in 2003 and in the health-check of 2008 was explicitly stated that it would take place in 2013! Why are we going now for 2020?
euinside: What is the motive for 2020?
Mariya Nedelcheva: The motive is that there are still countries which receive high subsidies and need to continue to develop.
euinside: Is it known which are these countries?
Mariya Nedelcheva: Well, here is the unpleasant surprise - Spain. Spain and Portugal were aggressive, fierce opponents.
euinside: I expected this to be France?
Mariya Nedelcheva: France and Germany support us.
euinside: Really? This is very interesting because France has always been aggressive in defending the subsidies for the French farmers to be kept.
Mariya Nedelcheva: France is more flexible because it hears the arguments that when the subsidies' levels were high, agriculture has been modernised, there is a need for maintenance where necessary with less money. In the same time, there are other countries where the rhythm of modernisation should speed up and this means more money. There is logic in this argument. But what I don't understand is the reaction of Spain and Portugal which, let us not forget, benefited the most from this solidarity - to receive high subsidies.
So, they are trying their best to postpone the deadline. I hope, however, that we will manage to win, especially after we were allowed access to an unofficial document of the European Commission, foreseeing Bulgaria to receive higher subsidies in 2013 than some countries, please note - like Spain. We will do our best this document to become a legislative one and it will be very important for us to seek the support of countries like Italy, France and Germany.
euinside: But is it possible this issue to be bound in some way to the levels of absorption, to absorption efficiency and other indicators?
Mariya Nedelcheva: There were such attempts for certain. For the moment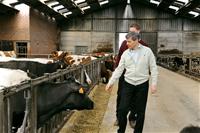 Commissioner Ciolos does not show an indication to be listening to them because, let us not delude ourselves - they are not objective. A country that has a 50-year old experience as a Member State cannot expect from a country with 2 years experience to have the same level of absorption. European funds' absorption is a process of learning, so I think we will not yield neither here in Parliament, nor Commissioner Ciolos. I think that the idea is more of the creation of common criteria, on which we are awaiting the Commission's proposal. Of course, we are open to all proposals coming from farmers. This is why the conference on July 19 and 20 will be so important, when we will for the first time hear specific proposals.
euinside: And with regard to, for example, the subsidies for tobacco producers, for which a lot is being said and written, how effective this support is in this sense? Does it really help these people, for which there are claims that they cannot grow any other crops?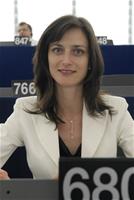 Mariya Nedelcheva: First of all I would like to say that I do disagree that they cannot grow other crops. But the fact is that for the last 20 years in Bulgaria, through political monopoly, has been done so that these people were not given the opportunity to look around them, to decide to grow something else. The issue is very sensitive but I continue to think that direct payments are a guarantee for direct incomes for farmers. And when we talk about tobacco production, of course, we should take into account several things:
Bulgaria had committed to restructure the sector in 3 years (2007-2010) and because of this commitment the country received higher subsidies with the promise in 2010 they will be stopped. You remember the full informational eclipse on the issue, because this money did not go to the tobacco producers, but where did it go then? Now our tobacco producers are absolutely not prepared for the restructuring of the sector. I think that Bulgaria has several irrefutable arguments.
First, let us not forget that Bulgaria is number one in employment in this sector - 37,400 people! In the meantime 52% of Europe's Oriental tobacco is stored in Bulgaria. According to a European directive each cigarette should have Oriental tobacco in its ingredients. Oriental tobacco is the only sort that cannot be grown by machines and tractors, it is being grown manually. And here we are not talking about continuing to grow the same quantity but to keep the employment for people who cannot survive restructuring.
Let someone tell me now that people between 50 and 60 years of age, who in Bulgaria and Europe are around 60 per cent of the employed in this sector, could be forced to study English or something else. It is unrealistic! This is a mockery with their work of their entire lives, at least. We need a comprehensive strategy - age categories, to identify clearly the regions - why not thinking of dividing Bulgaria into regions? There are areas where tobacco is being grown - there stock-breeding could be developed. There are regions, like the highlands, where for the first time Europe is paying much attention to the way they could be developed, to create the so called green jobs. In other words, Bulgaria needs a long-term strategy.
euinside: Which has yet to be done and this will take time?
Mariya Nedelcheva: It needs to be done on a national level and be coordinated with the European Commission. I would like to tell you that an intensive work is taking place because for the first time in February minister Naydenov (the Bulgarian Minister for Agriculture), me and Commissioner Ciolos met and we told him about our problems. Currently, teams are being set up which will start reviewing measure by measure, problem by problem and then propose a long-term strategy.
euinside: There is another problem, on which minister Naydenov is working hard right now - quality of products - milk, cheese. After all, modernisation of dairy farms has been postponed for many years. Isn't this also a signal that we are not doing well and could this weaken our position for higher subsidies?
Mariya Nedelcheva: I am not sure that this is weakening our position, on the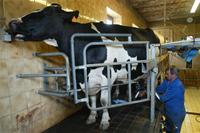 contrary. This is part of the more complex problem of the Bulgarian agriculture. You cannot have in 2010 a complete product since you've had before that only chaotic reforms and no vision at all. And with revealing all aspects, including food security, stock-breeders, tobacco producers, we are not going to talk about wine, apiarists and grains, we see that in fact we lack a synchronous for a comprehensive vision for the development of Bulgarian agriculture.
I think, however, that it is very important reforms to speed up here in Bulgaria because we are not the only country which indeed has a lot to do. In general, the new Member States should invest a lot of efforts in this direction. I would like to give you a very small example how only 3 years ago in France the issue of the Greek feta and the French cheese has been solved. So, here I see the main challenge for Bulgaria, for the Bulgarian producers - it is the European consumers - they want more and more clear and precise information, they want high quality and in a moment when other small reforms have not been realised, these things appear to be great challenges for us.
The Common Agricultural Policy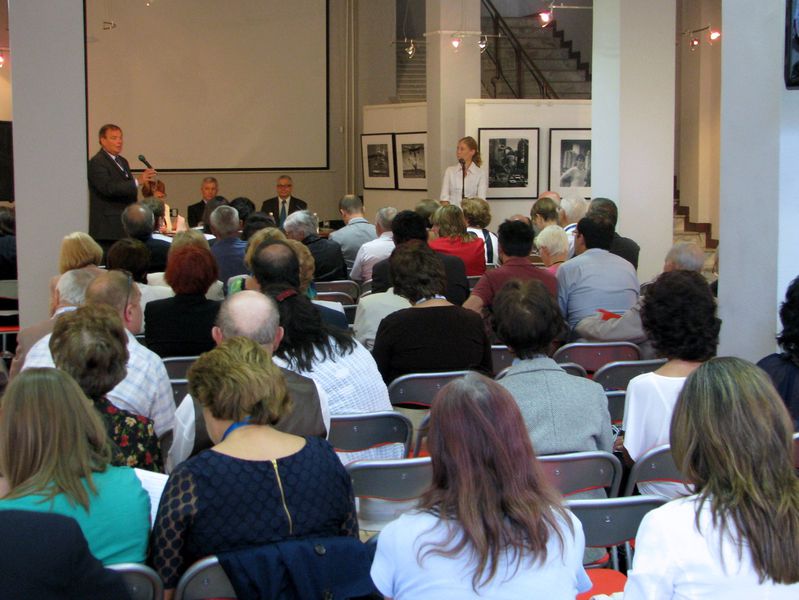 | © Polish Embassy in Sofia
Professor Kowalski: CAP Should Be Adapted to National Goals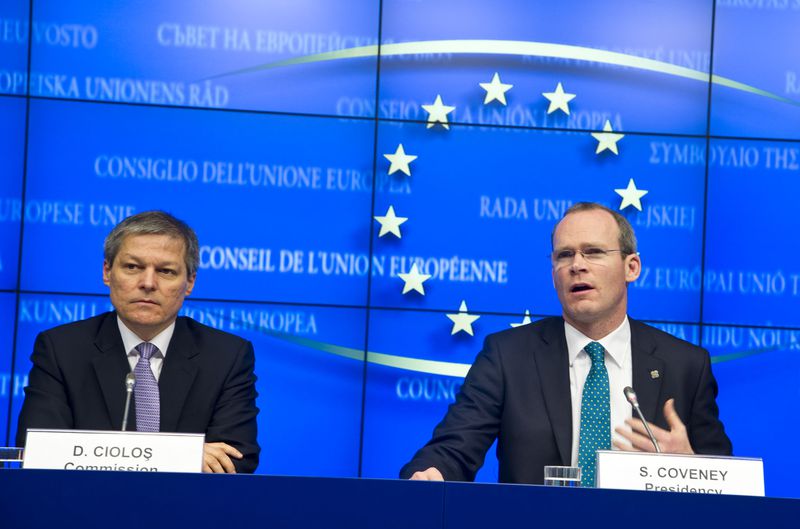 | © Council of the EU
Transparency for a Hundred or Five Thousand Euros?