Ivica Dacic: All Member States Should Pass Every 10 Years a Health Check
Adelina Marini, 12 July 2014
"It would be useful for all EU member states to introduce the so called regular systemic checks every ten years to review the situation in various areas. I am sure that some of the EU member states would not pass the current phase of negotiations we are going through. May be, because they had the privilege to be founders of the Union but, please, you who come from Brussels, this is not an experimental field". With such a message Serbia's first deputy Prime Minister and Minister of Foreign Affairs Ivica Dacic concluded his statement at the Croatia Forum in Dubrovnik. Later, in an interview with this website, he explained that such an idea is not realistic and that he made his statement in the context of the abundant during the forum reminders that the conditions for accession are becoming more and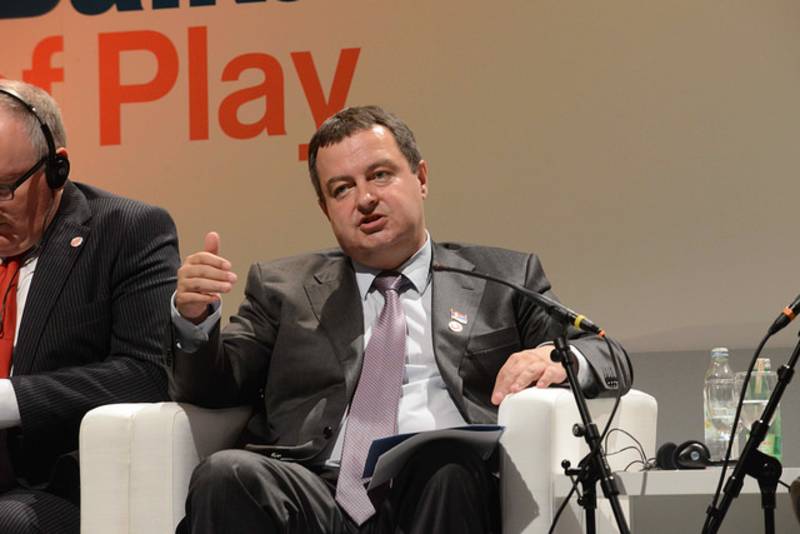 more and the accession itself is getting harder and harder.
Very often, EU member states take a paternalistic and mentor approach while, in the same time, in the negotiating countries are introduced standards that do not exist in even old member states. Serbia is not looking for a short-cut, Mr Dacic underscored and reiterated the Serbian government's goal the country to be ready for membership by 2018 but will it join the EU immediately after that depends on the political options. Regarding the Serbian-Russian relations, he said that Serbia has no dilemmas in terms of its strategic choice which is the country to become a full fledged member of the Union and Serbia has stated this in Moscow as well. However, this should not happen for the sake of breaking relations with Russia, especially taking into account that even current EU members maintain good relations with that country.
You can watch the entire interview with Mr Dacic in the attached video file with subtitles in English.
Western Balkans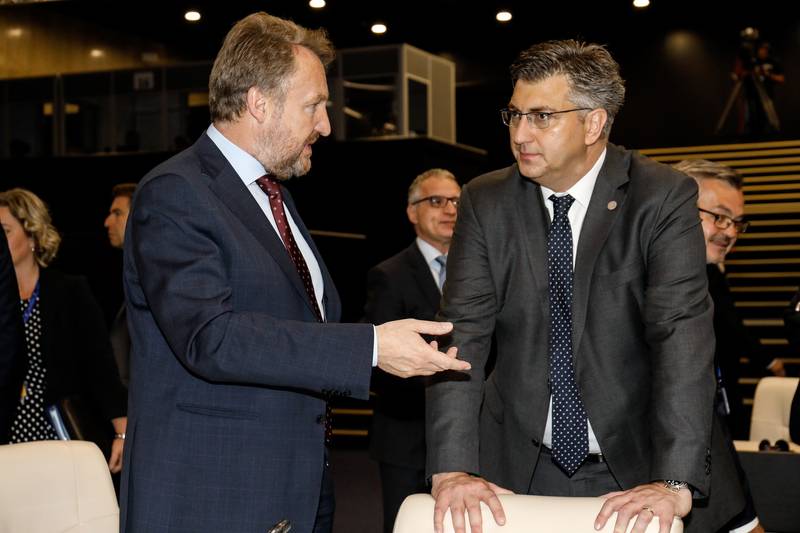 Bakir Izetbegovic, Andrej Plenkovic | © Council of the EU
In Sofia, EU Closed the Door to Enlargement but Left Money and Instructions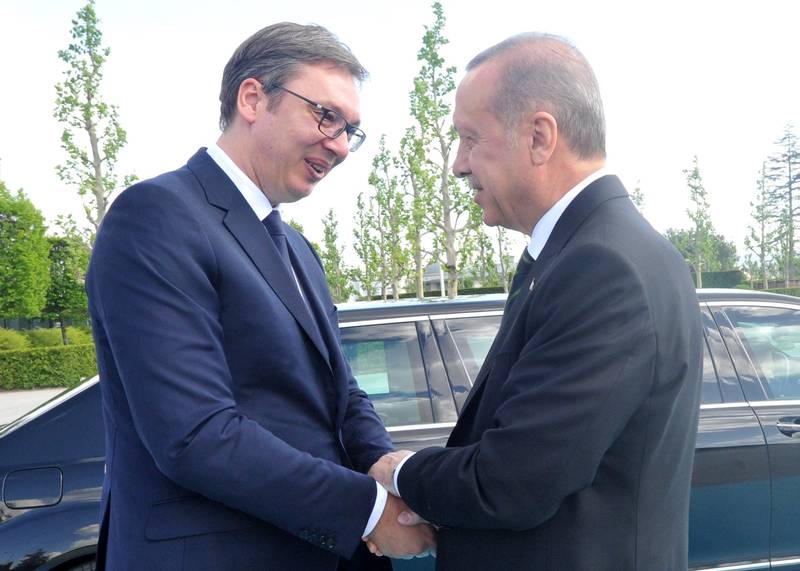 Aleksandar Vucic, Recep Tayyip Erdogan | © Serbian Presidency
Serbia between the Past and the Present in Its Draft National Security Strategy