Bulgaria wants to participate in the European Stability Mechanism
Ralitsa Kovacheva, 13 December 2010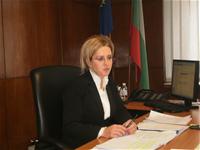 Bulgaria supports the creation of a European Stability Mechanism and moreover - our country is ready to take part in the design of this mechanism and possibly go further - in its implementation, Deputy Minister of Finance Boryana Pencheva told euinside. The formulation of the future stabilisation mechanism, as well as the necessary Treaty changes will be the main task of the European Council on 16 and 17 December in Brussels. What are the arguments of the Bulgarian position:
"As you know, our plans for participation in the euro area have not changed, it remains a national priority and we will continue to work on it. If the mechanism would enter into force in 2013, we hope of a higher degree of integration with the euro area at that time."
According to Ms Pencheva, currently options in the mechanism to take part not only the euro area countries, but also other EU member states are being discussed. A proposal to that effect was made by Denmark, according to which countries can join at any time if they want to, even if they are not members of the eurozone. "We support this principle because we believe that the crisis affects all countries, thus decisions and the answer to this crisis must be shared", Ms Pencheva said. According to her, although Bulgaria has a very high degree of stability and predictability, our country suffers from the developments in the European financial markets, from the situation of instability in other countries. "So we want both risks and decisions to be assessed and sought jointly".
Pension reforms
EU Economic and Monetary Affairs Commissioner Olli Rehn announced that the Council of Finance Ministers and the Commission were close to a compromise on the request of 9 EU countries (including Bulgaria), the costs of pension reforms not to be included in the budget deficit. Although no details are clear yet, according to Ms Pencheva it is important that after the initial Commission'a sharp response "No, this cannot happen!" it is now seeking a compromise and there is some understanding in this direction. "Currently there is an understanding that this effort of the Member States to address not only fiscal stability but Europe's demographic problem should be encouraged." Discussions are currently underway on a period within which the costs of pension reforms would not be accounted for in the deficit criteria. Bulgaria supports the Polish position (Poland is the initiator of this proposal) that the reduction should be permanent.
However, according to Ms Pencheva, this is not a significant problem for Bulgaria because the country has a three-pillar pension system since 2000. Thus, our pension reform is in a relatively better position compared to other European countries. Furthermore, "although Bulgaria to date is in a very difficult demographic situation, although the pension system is generating a deficit of 2 billion levs (1.02 bn euro), we have foreseen steps, which in the medium term will ensure both reducing the deficit in the system alone and its impact on the government budget deficit, as well as stability and protection of people's interests".
The Bulgarian government has already transferred 100 million levs (50 mn euro) from the private pension funds to the National Social Security Institute. According to the Deputy Finance Minister this was not a "nationalisation" of private retirement accounts, because: "The money of the private pension funds are not consolidated in the state budget and don't serve to support fiscal policy. These funds are simply transferred to the accounts of the National Social Security Institute and would be used to pay pensions of people who had contributed to the private funds."
On the question whether the European Commission is checking the transfer of funds, she said that the ministry was providing information regularly to both DG Budget and DG ECFIN. However, asked why the spokesperson for Economic and Monetary Affairs Commissioner Olli Rehn - Amadeu Altafaj Tardio commented Bulgaria's case together with that of Hungary, Ms Pencheva denied that the two cases had anything in common and suggested that the EC probably had not received sufficient information.
Bulgarian statistics is now working with a methodology fully harmonised with that of Eurostat. As a result we have data for the budget deficit both on accrual basis and on cash basis available: "For the purposes of planning and governance we keep statistics on both methods, but for the deficit as a key indicator of any economic balances or imbalances we have reliable information of the deficit, calculated on an accrual basis that also reports on commitments and obligations". Therefore, Ms Pencheva doesn't expect surprises like last year when Bulgaria had to change upward its budget deficit because of unreported commitments.
As euinside wrote, Bulgaria already has a new claim, similar to this the costs of pension reforms not to be included in the budget deficit. Bulgaria also wants, as Prime Minister Boyko Borissov announced, the bank guarantees which EU member states will have to take from European financial institutions for the Nabucco project, not to be calculated in their budget deficit. Ms Pencheva explained that this issue was not discussed specifically at any particular economic level, so for the time being it was only a political position.
It also expresses the principle Bulgarian position that when it comes to common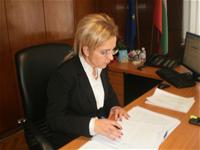 European projects, which require for a certain period of time a major effort to be made in terms of increasing deficit or debt, this should be considered. Bulgaria also insists "the catching-up effect" to be taken into account and the countries seeking catch-up development to be assessed differently from the old Member States. "The new Member States, such as Bulgaria should make great efforts to reach the average European level of development, including indicators as GDP per capita. So we must do more and invest more in certain periods and this should in one way or another to be taken into account."
December European Council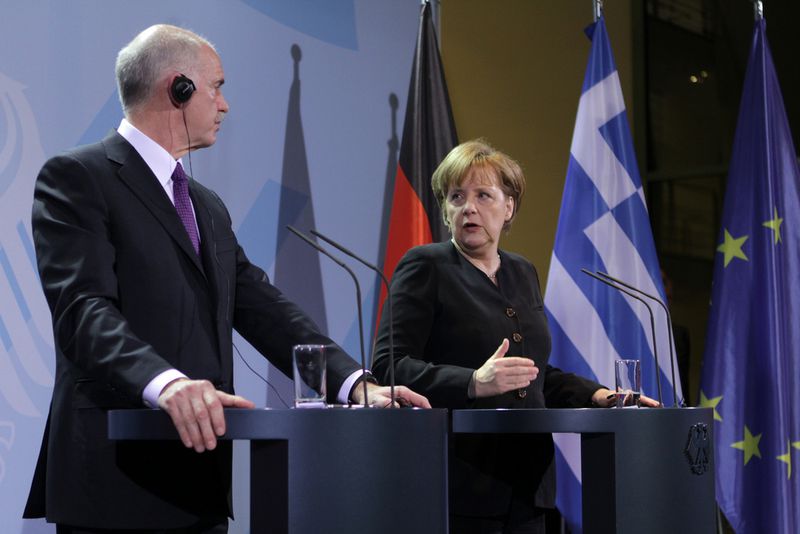 | © www.primeminister.gov.gr
EEAG: Greece should leave the euro area and devalue the drachma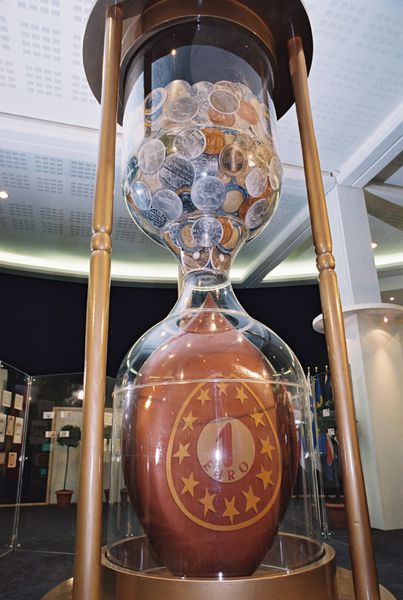 | © European Commission- Audiovisual Service
Bruegel: Greece is insolvent, urgent debt reduction is needed