Police Officers Protested in Croatia against Benefit Cuts
Adelina Marini, 9 November 2012

Several hundred police officers protested today in the centre of Zagreb against benefit cuts. The protesters gathered highly organised at 10 o'clock CET in the central square of the city Ban Jelačić from where they headed toward the government buildings in a strict order of three people in a row.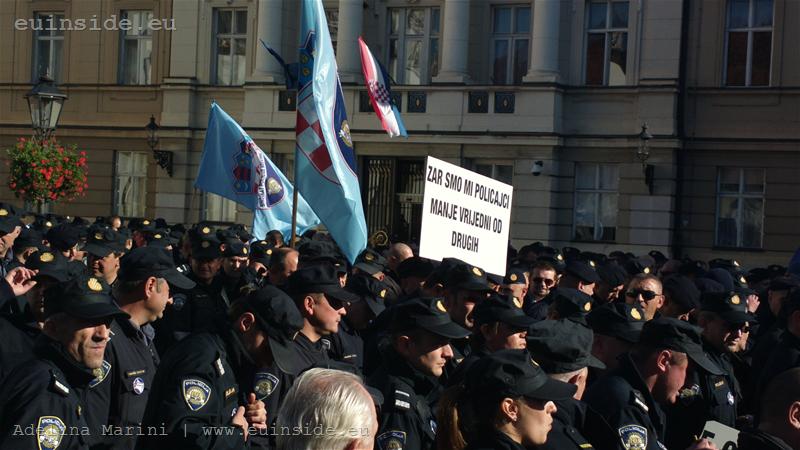 Their demonstration was officially opened under the sounds of a popular hit from the 1990-s "Lie to me" and with the appearance of a colleague of theirs who imitated very successfully the voice of Croatia's Minister of Finance Slavko Linic and the Interior Minister Ranko Ostojic.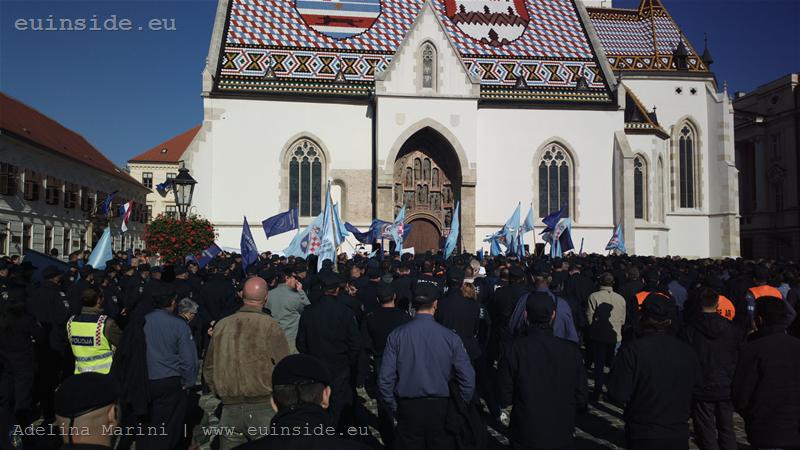 The police officers moved tightly and did not impede the order in the city centre. Most of the citizens who watched the protest expressed their support for the policemen, saying they agreed with their demands. Some of them commented, though, that when there was no money, there should be no money for anyone and when there were cuts there should be cuts for everyone. The members of parliament are those who should be the first to give way their benefits, some citizens said.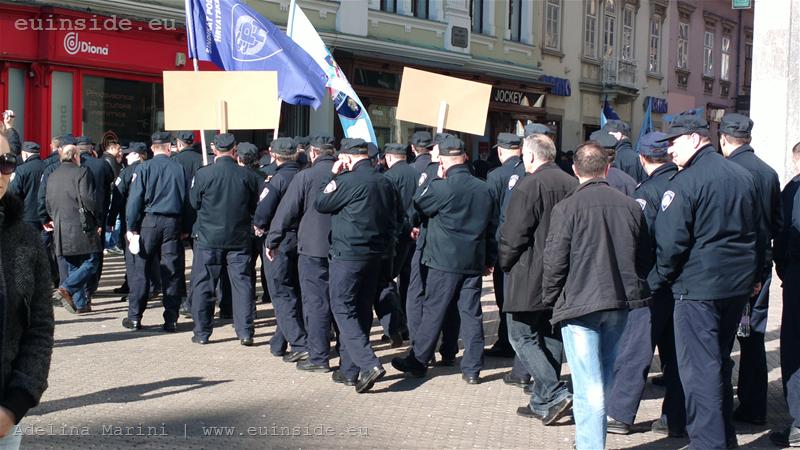 After gathering at the St Mark square, where the government buildings are, began statements of representatives of trade unions and police officers. According to them, the salaries of policemen are humiliating which makes their profession unattractive.
For example, one policeman said that long ago he dreamt of becoming a policeman, but now his son did not want to because of the small salary. Other speakers compared their situation with that in Romania, Bulgaria, Moldova and even Libya. "They tell you you're fine, but you're not aware of that, are you?", were part of the statements, accompanied by calls for resignation and tootles.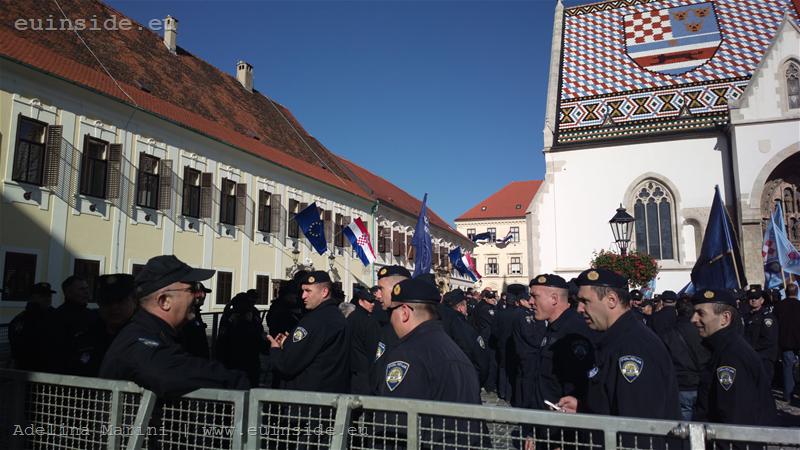 Among the slogans of the protest were: "Croatia=land of knowledge; the government=institution of ignorance; police=mirror of the state"; "Everyone needs us, but nobody wants us"; "State, who is protecting you?", "Government, is this 2001?".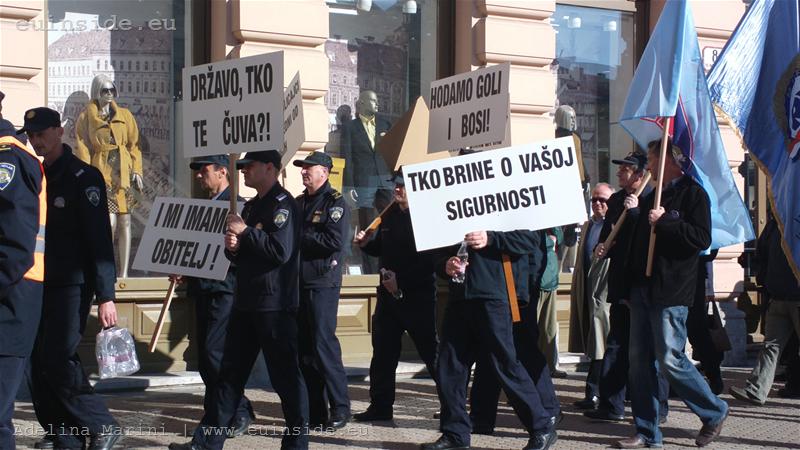 In support of the policemen, a citizen offered whistles for free. The protesters finished their protest a little before noon and dispersed in the same organised way as they came, without leaving any garbage behind them.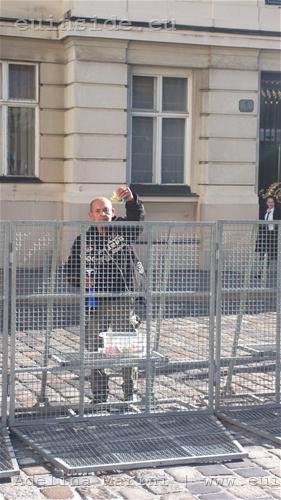 euinside in Croatia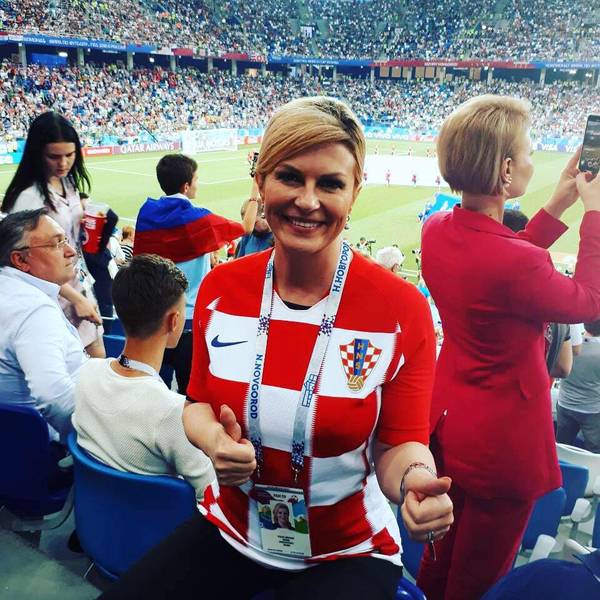 Kolinda Grabar-Kitarovic | © KGK
Croatia's Nationalistic Paradox*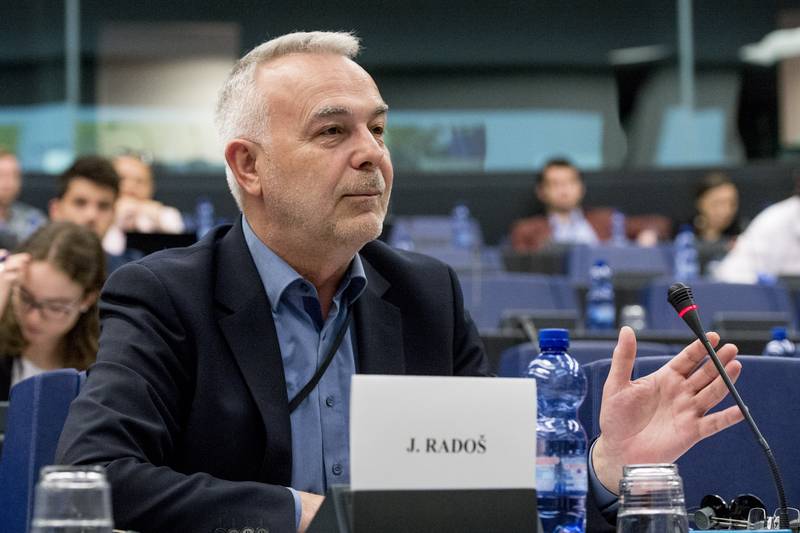 Jozo Rados | © European Parliament
Jozo Rados: The Next European Parliament Could Be Worse