Tensely waiting for news from Moscow
Adelina Marini, 28 April 2009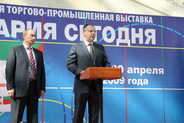 Today will continue the tense waiting for news from Moscow where the prime minister Sergey Stanishev is on an official visit. Yesterday, president Dmitry Medvedev refused to meet the prime minister without any explanation but the vacuum was willingly filled by the Russian prime minister Vladimir Putin whom Stanishev thanked for the extremely important role Putin played in singing the intergovernmental agreement for "South Stream". It was not clear from the statement of Stanishev what exactly is achieved with this memorandum. Nevertheless the Vladimir Putin will once again have a role to play in the "reconciliation" between Stanishev and president Medvedev.
According to the fragmentary and very diverse messages from the Russian capital we could comprehend only that the positions between the Bulgarian energy holding and Gazprom are getting closer and closer, something of which the Russian energy minister, Sergey Shmatko, mentioned in Sofia last week when he took part in the energy summit. From all this mess it also became clear that Russia is looking for ways to overcome the extremely hard Bulgarian position with regard to the ownership of the pipes for "South Stream". We also have to point out that at the energy summit last week the EU was represented by the president of the European Commission Jose Manuel Durao Baroso and the Czech deputy prime minister Alexandr Vondra, whose country is a rotating president of the EU. Another important fact is that the Bulgarian government thanked couple of times for the active participation of the EC in the writing of the text of the final declaration for the summit in which the projects "Nabucco" and "South Stream" have deliberately" been omitted. And one more thing from the summit - everybody, surprisingly, was talking about transparency. Isn't it now the best time to show what exactly transparency means by saying in detail what are the difficulties in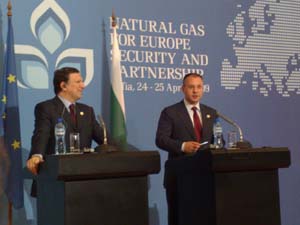 the negotiations between the Bulgarian energy holding and Gazprom, why their positions have come closer and is the Bulgarian position as determined as it seems? Is it possible that we find out a bit too late that we have kept our agreement with the European Commission about the "South Stream" but, instead, as for the second nuclear power station Brussels said nothing, we have all 7 million Bulgarians being indebted to Russia for the next 30 years. Because Mr. Baroso was pretty clear after his meeting with prime minister Stanishev in Sofia last week when he said that we can't rely on the European Commission for further compensations for the closure of 3rd and 4th blocks of the nuclear station "Kozlodui" because it was member states that have decided the amount of the already paid compensations. So should it appear that since Brussels doesn't give money, Moscow will give.
Energy geopolitics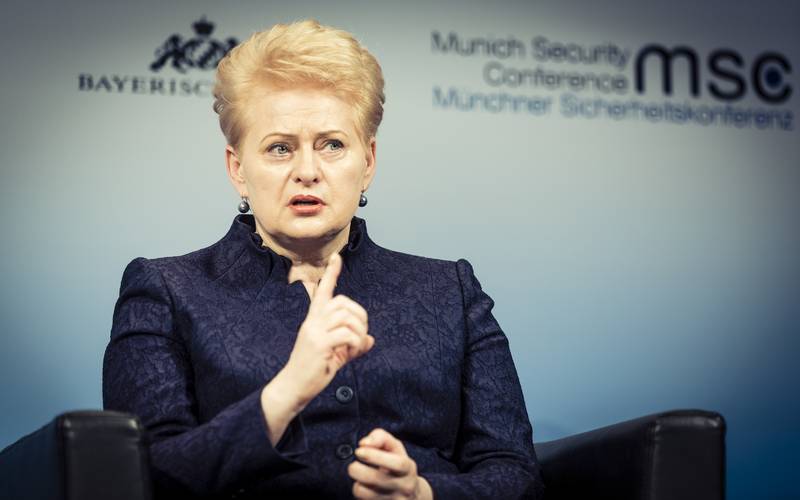 Dalia Grybauskaite | © MSC/Koerner
Dalia Grybauskaitė: Energy Is Not Economy, It's Geopolitics!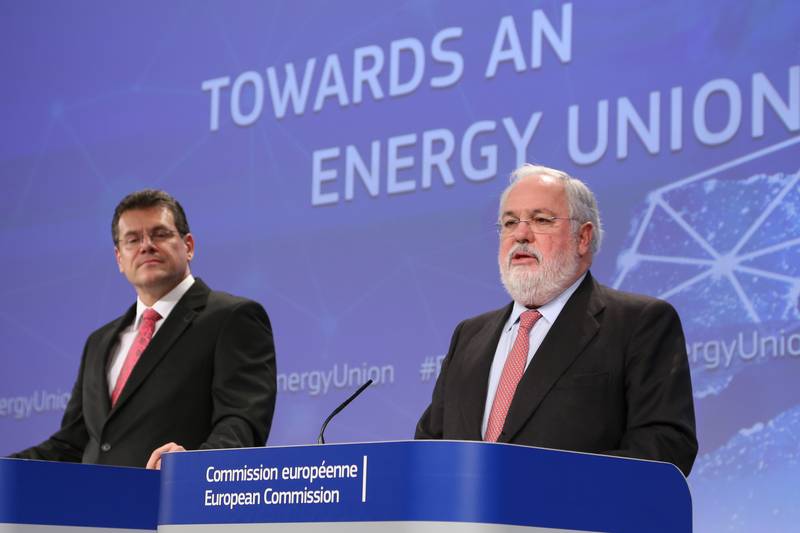 Maros Sefcovic, Miguel Arias Canete | © European Commission
Something Like an Energy Union but Rather Just Another Strategy